Bay High School band students participated in Mass Band Day at ASU today. What a great experience!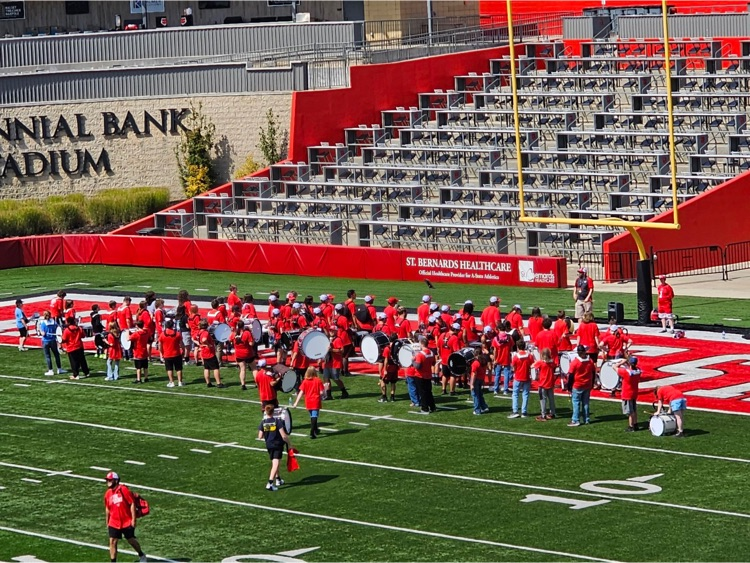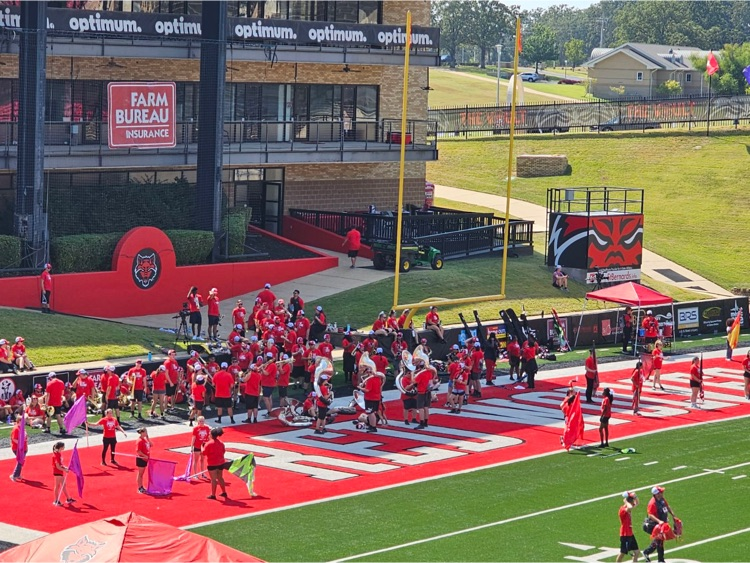 Several Bay Elementary students participated in the "Recycled Memory Art" class at ASU today. Thank you, Mrs. Carmer, and all the parents and students who made this event a success on a beautiful Saturday.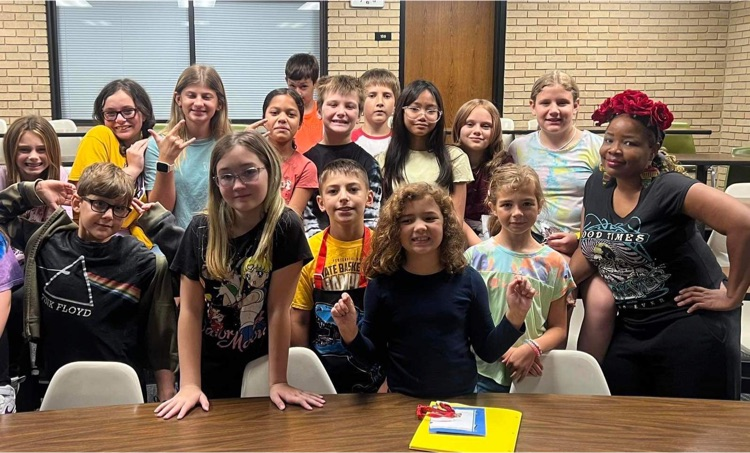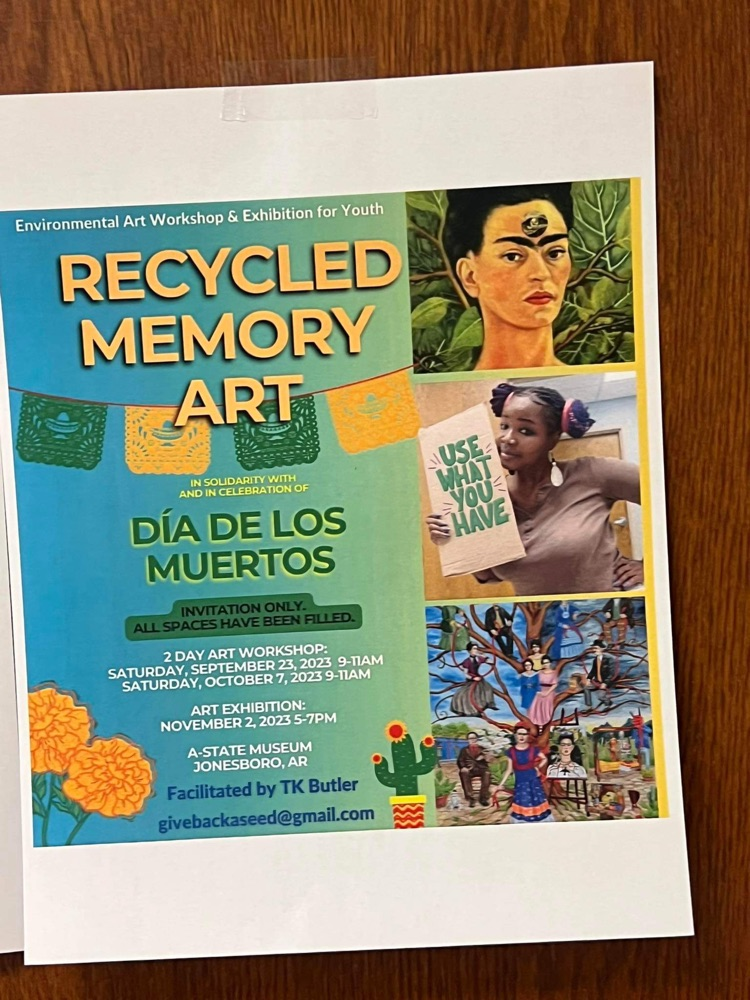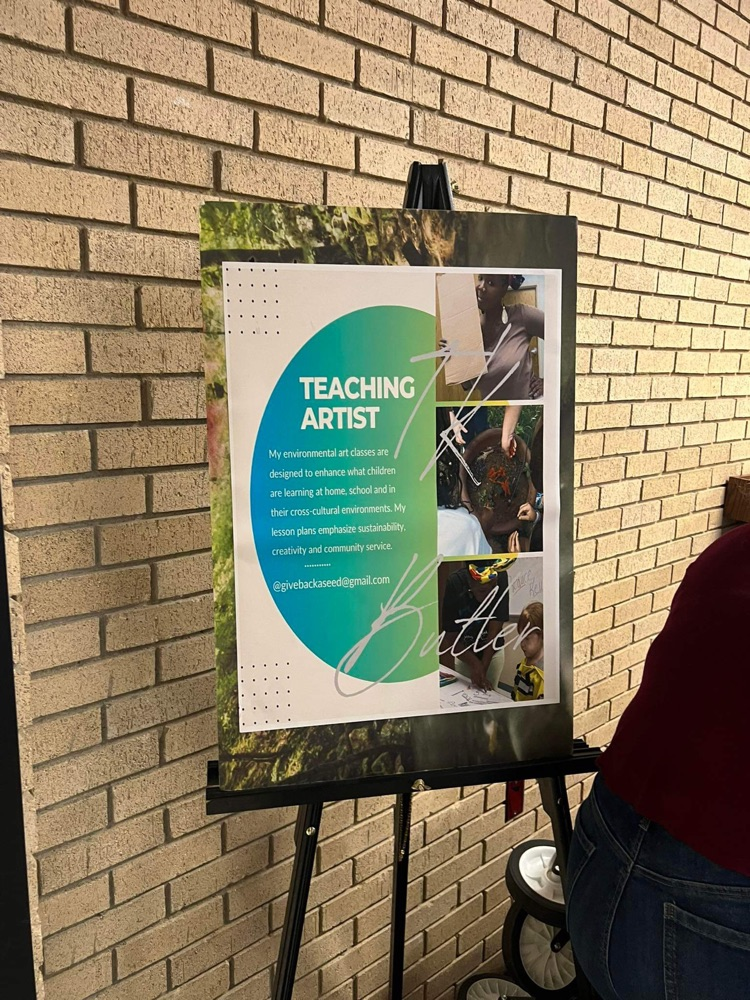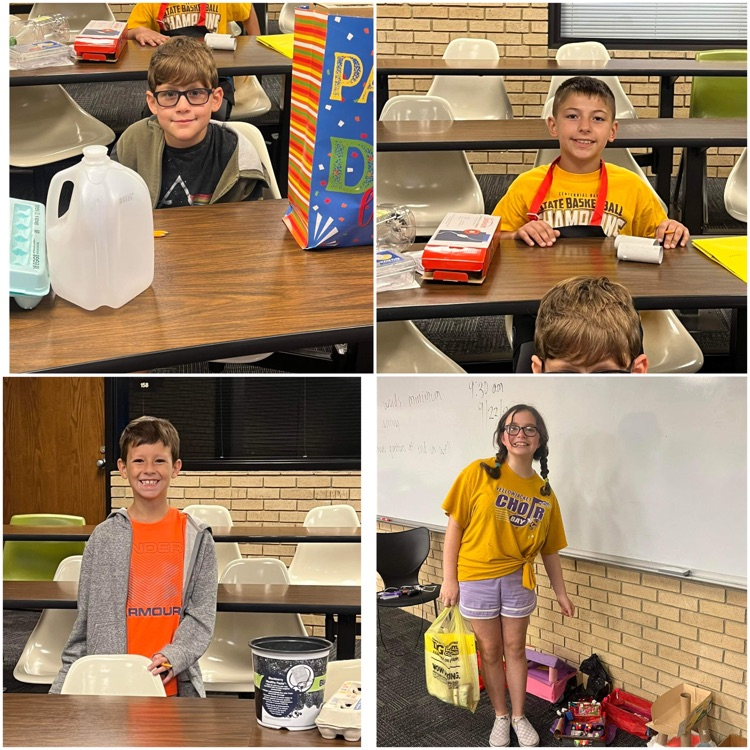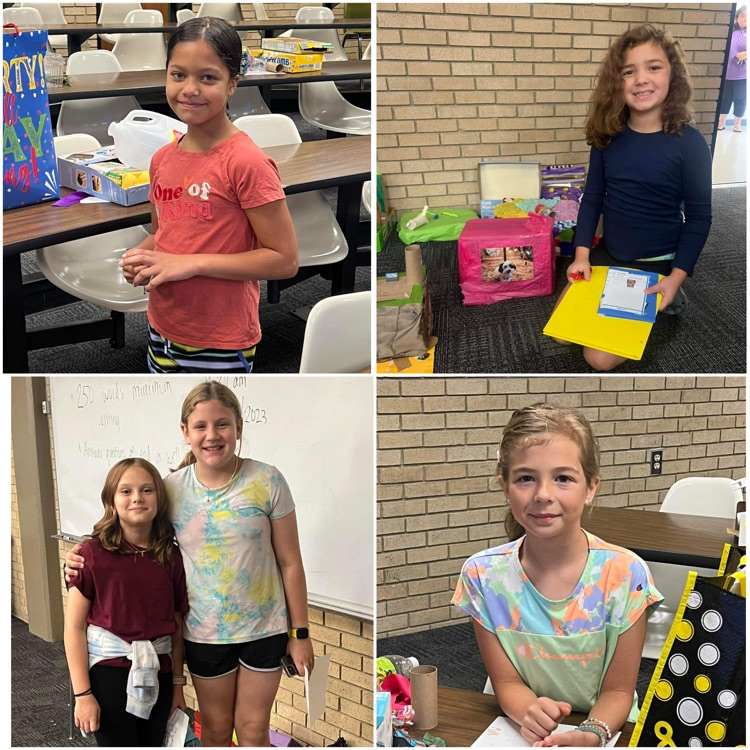 Mr. Long's 6th graders enjoyed the beautiful weather while performing a carbon dioxide and water vapor experiment.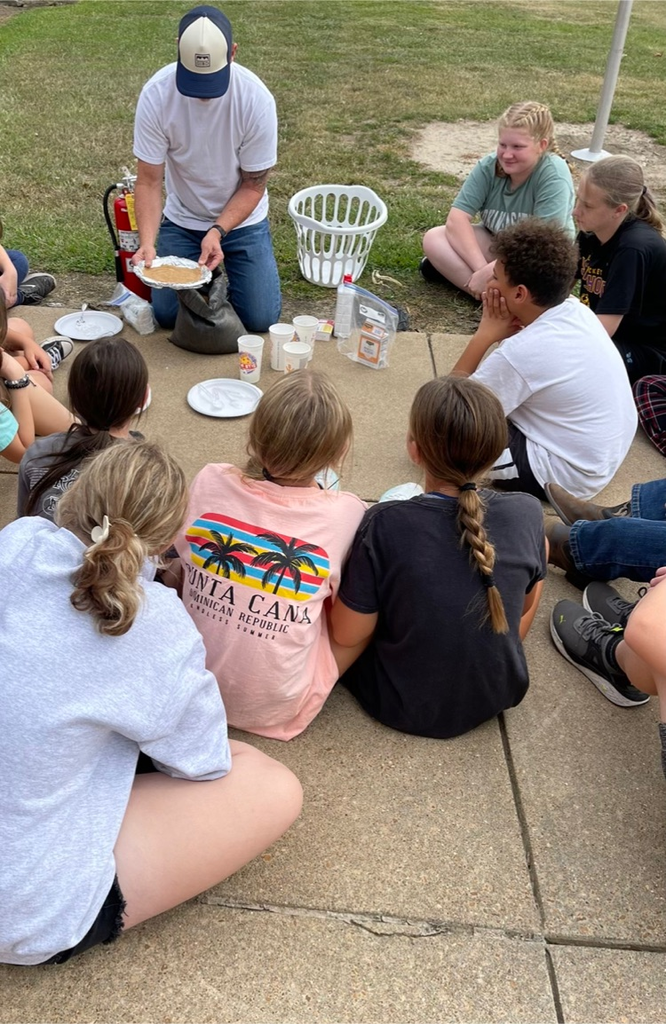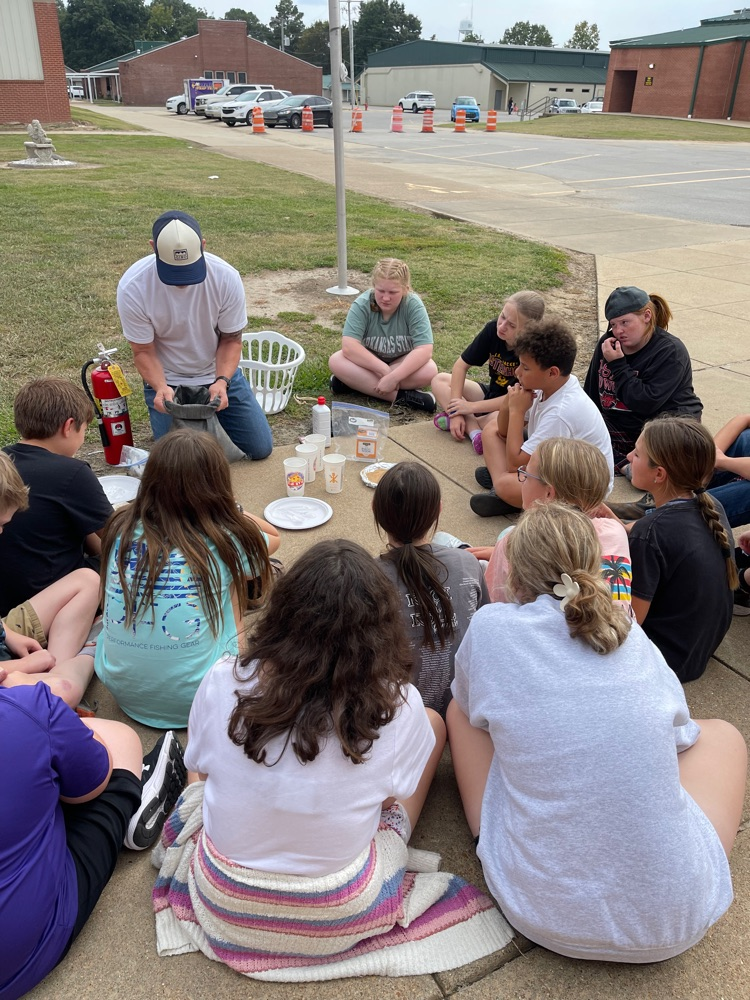 The Yellowjacket Golf team is in Batesville at Eagle Mountain today for District tournament. Wish them luck!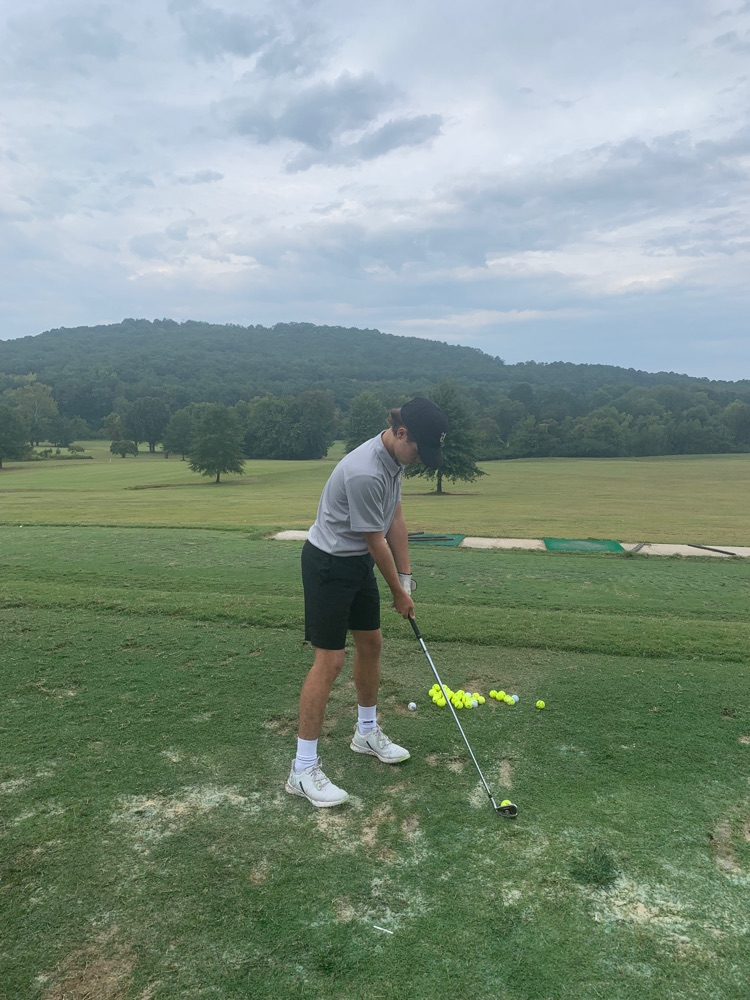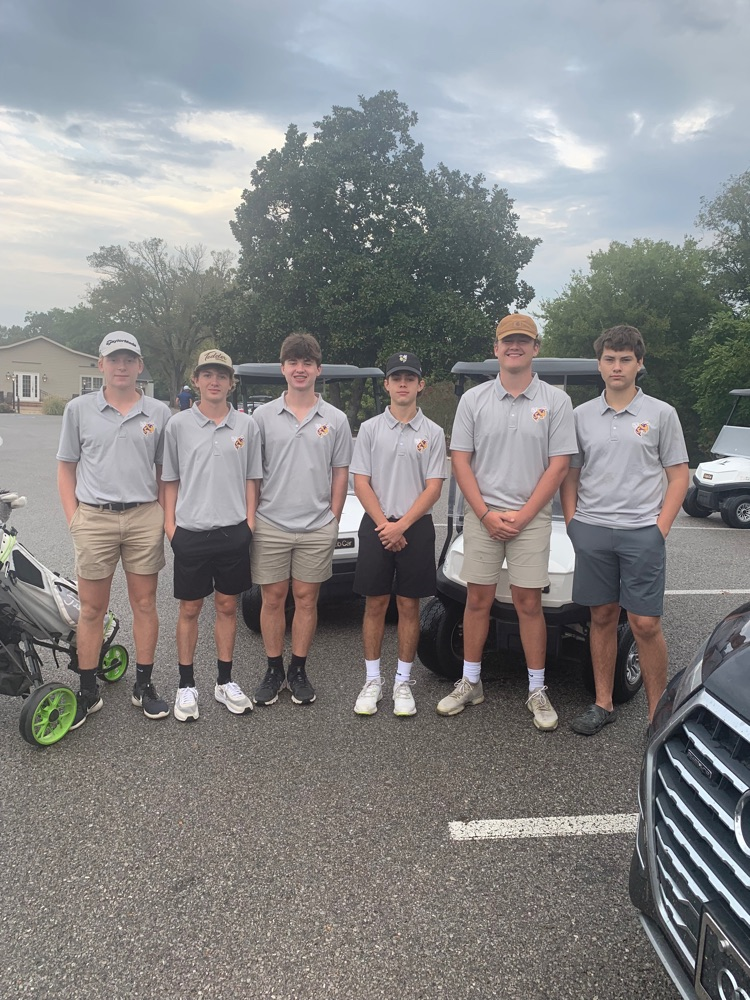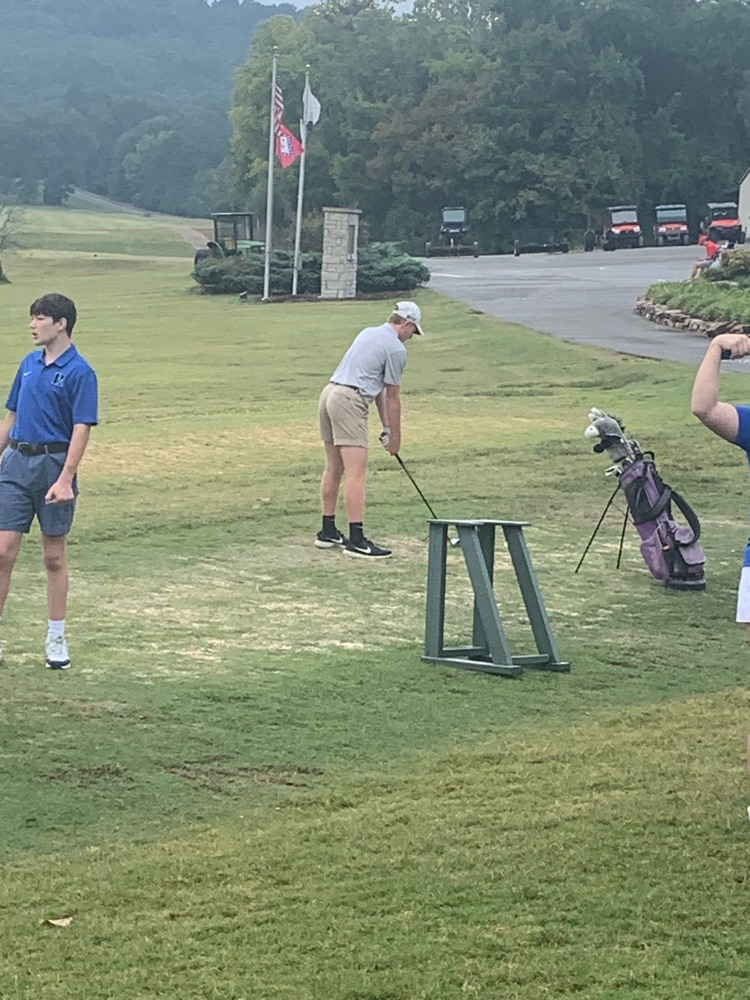 The following students have been selected to participate in an Environmental Youth Art Workshop at Arkansas State University Museum. The student work will be on exhibition November 2nd as a part of the A-State Museum's "Dia de los Muertos" event. Congratulations! Rhea Oxford Lilly Turley Lyla Champlin Maya Campbell Mairae Sparks Maylee Cantrell Sophia Vestal Maggie Tennyson Emmie Kate Kenley Sailor Davis Rhett Johnson Waylon Woods Layne Stallings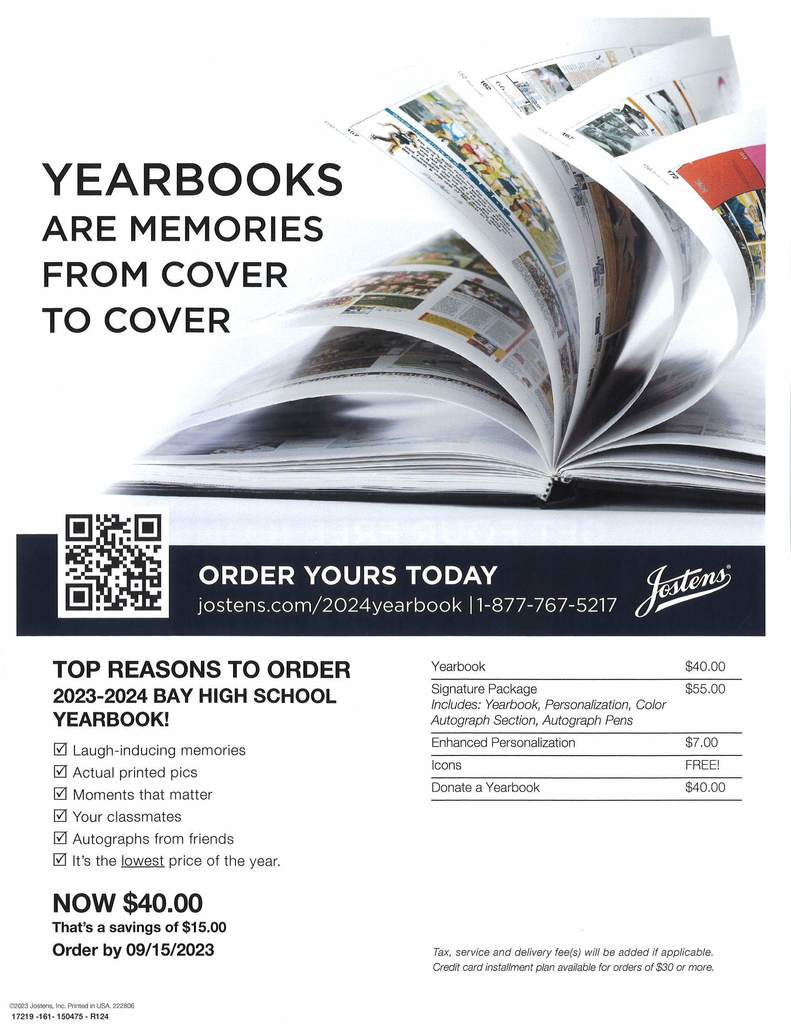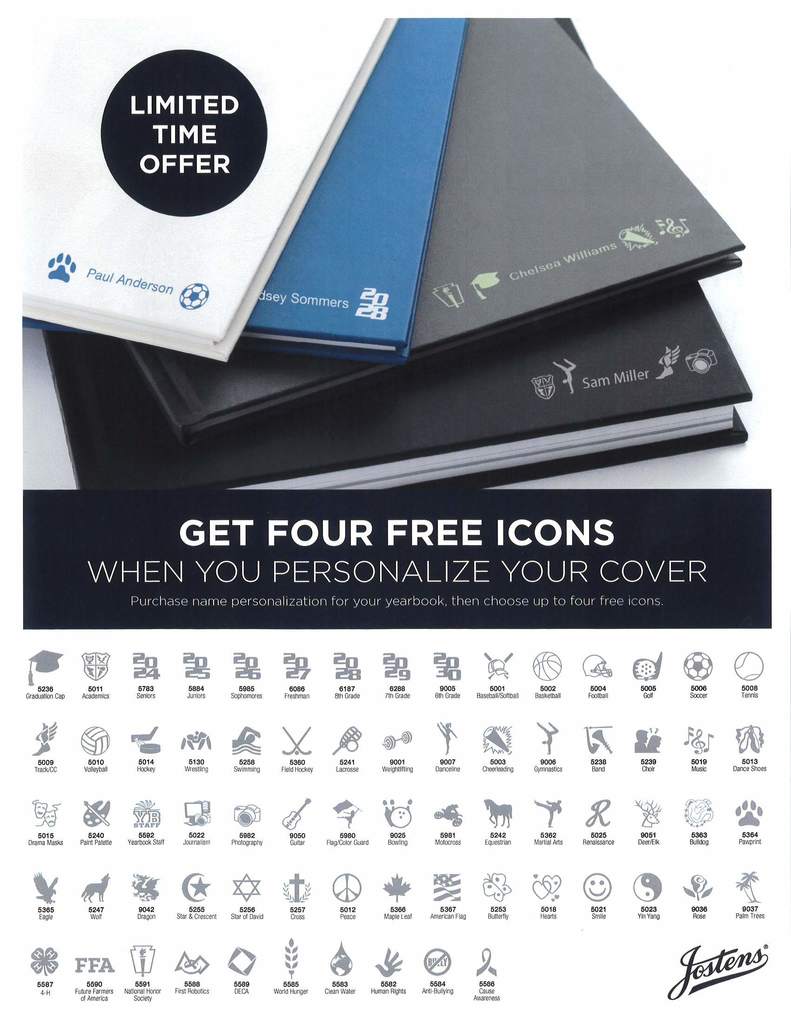 Bay High School's yearbook staff and sponsor attended a yearbook seminar yesterday. We hope they learned many things to help make our yearbook great.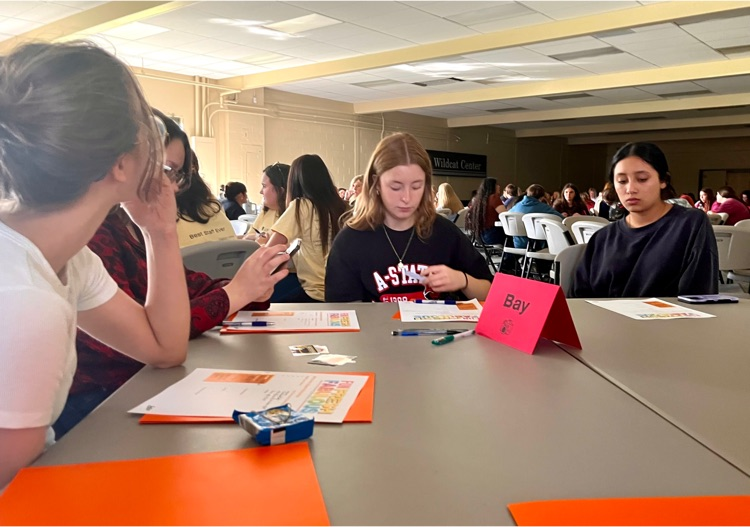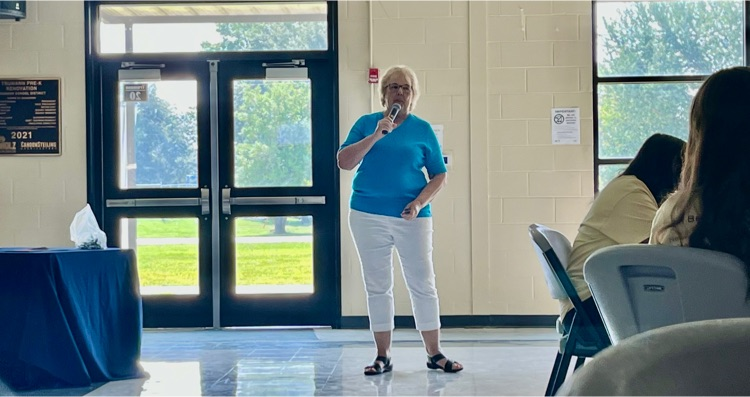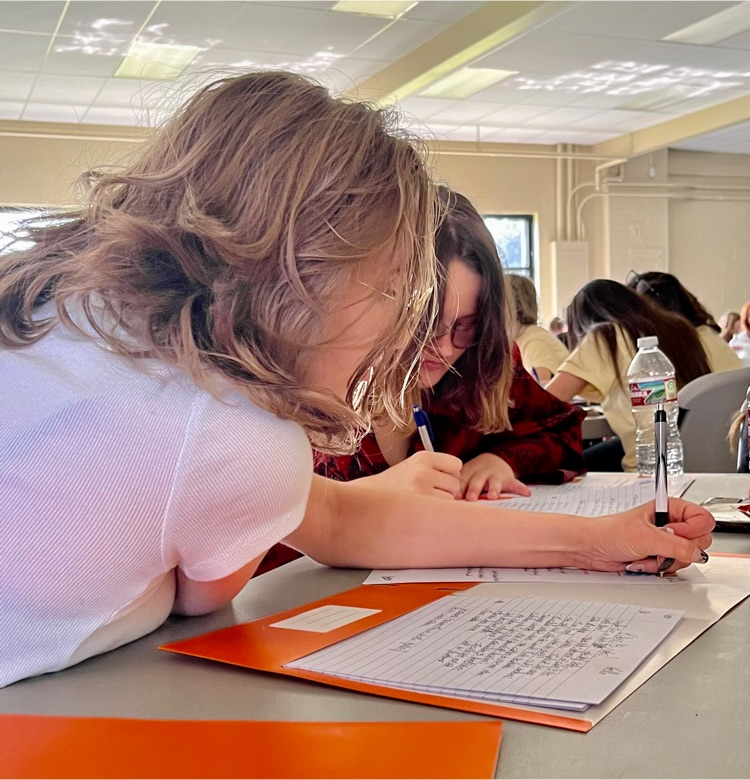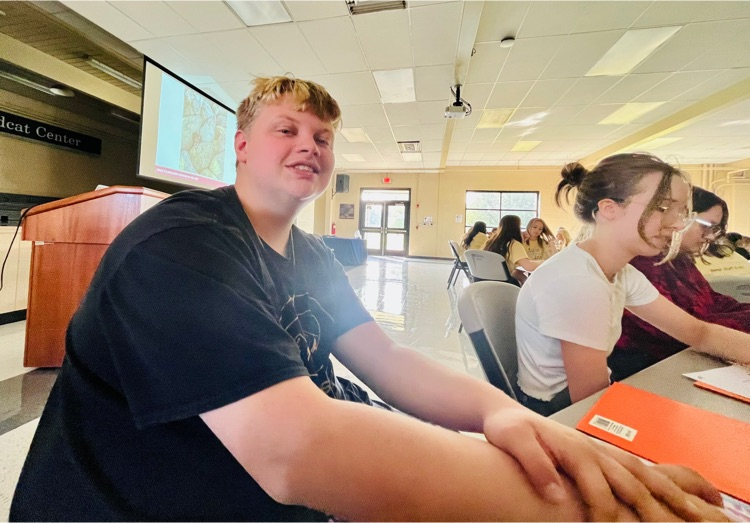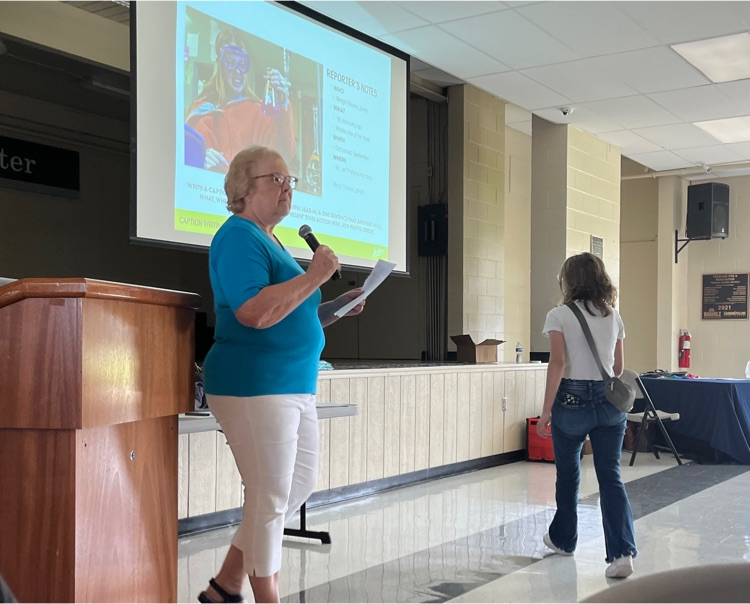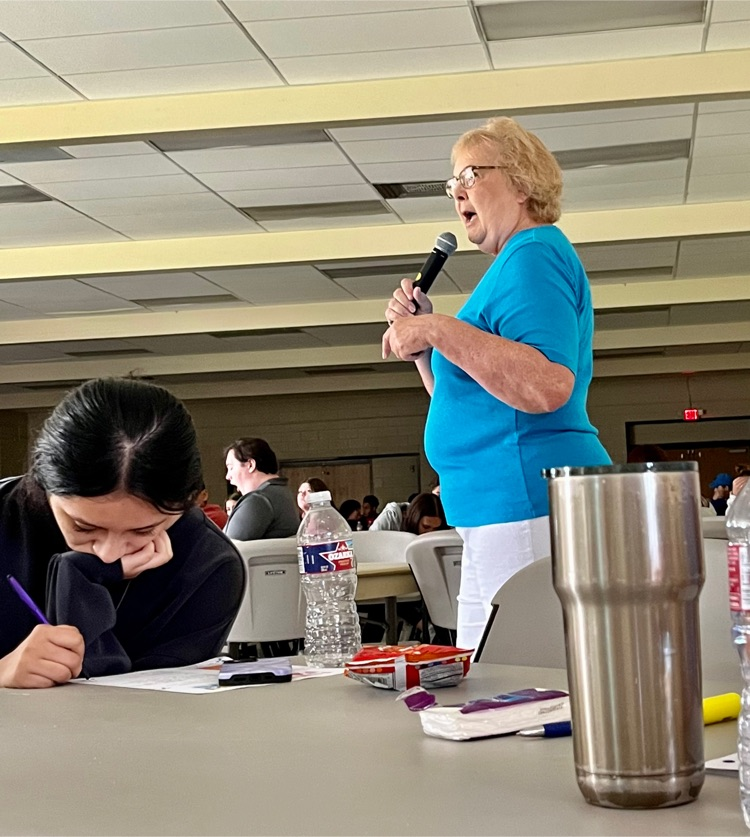 There will be no school Monday, September 4th for Labor Day. Have a safe and fun extended weekend!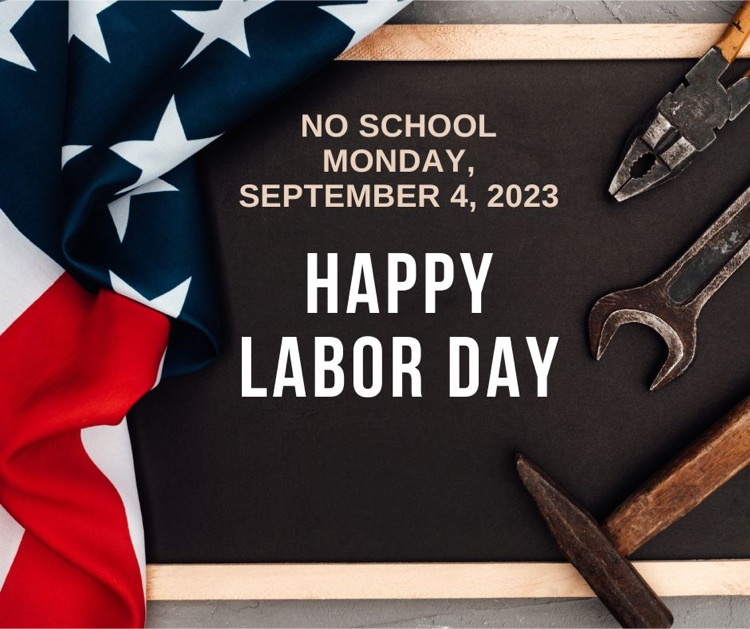 K-3 Yellowjacket Basketball League sign up information. Forms can be turned in to the elementary office or your student's teacher.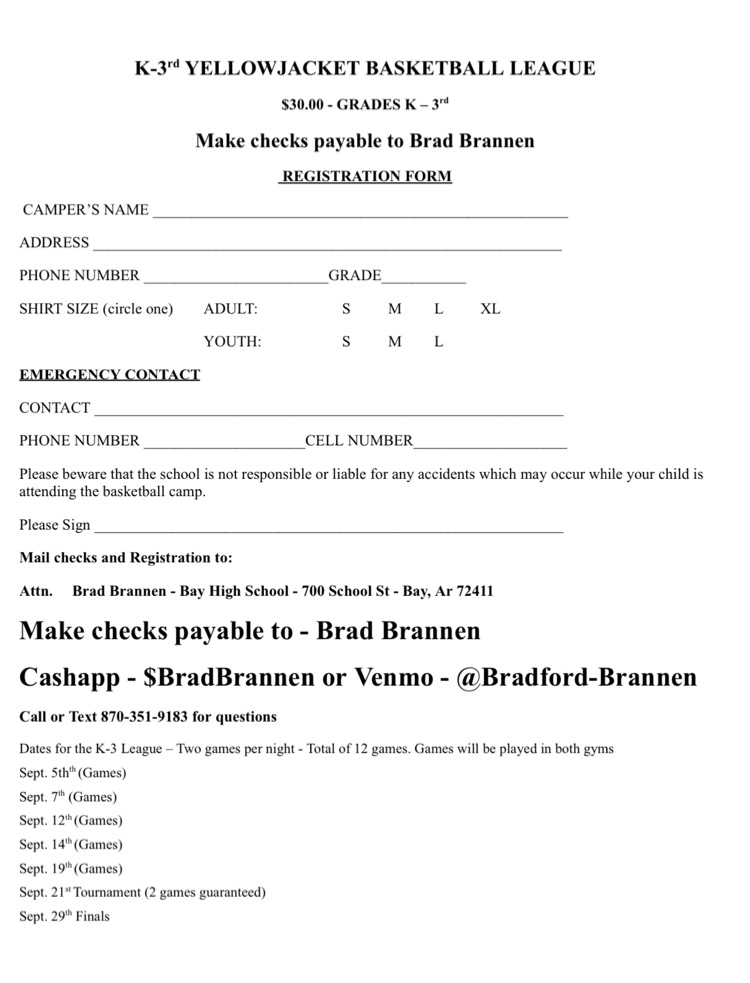 Make a Difference!!

RESERVED SEATS ARE OPEN FOR RENEWAL ONLY! Deadline to renew seats is Sept. 1 after that they will be open to the public to buy. $70.00 each. Contact Coach Brannen for details.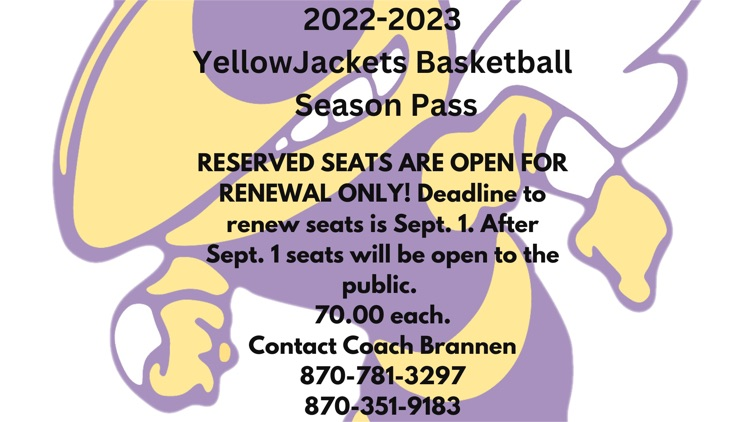 We have a new lunch menu app and website. Search "my school menus" in the App Store or Google Play. You can also access the menus at myschoolmenus.com/organization/1639. They can be accessed from our website as well.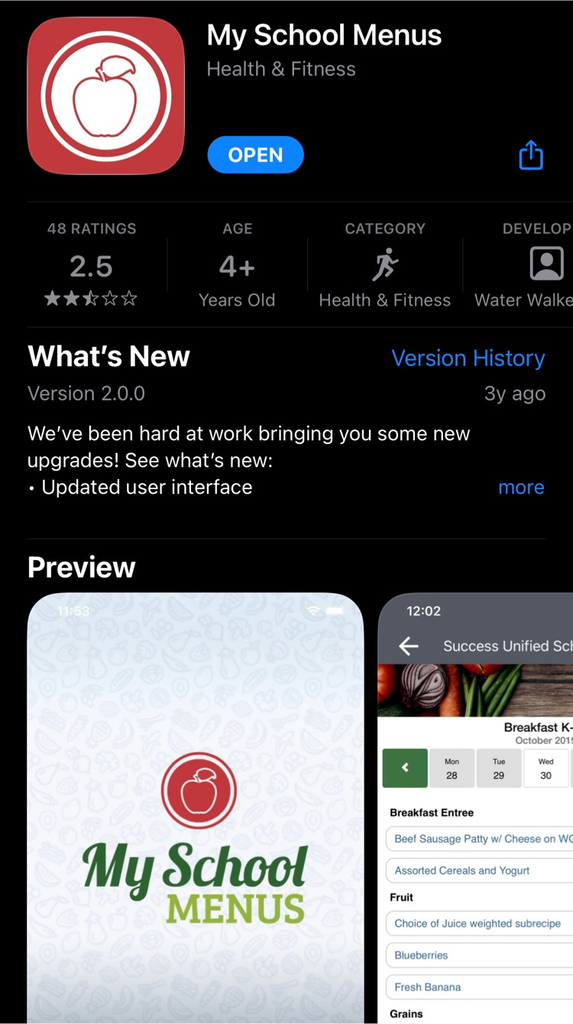 Bay School District administrators recently attended the AAEA Summer Conference. The theme was "Building Arkansas's Future Workforce". Mike Perna talked to us about "unleashing passion, purpose, and performance in younger generations". Dr. Lovins presented with a panel of superintendents on the LEARNS Act. Lots of great information was presented at the conference.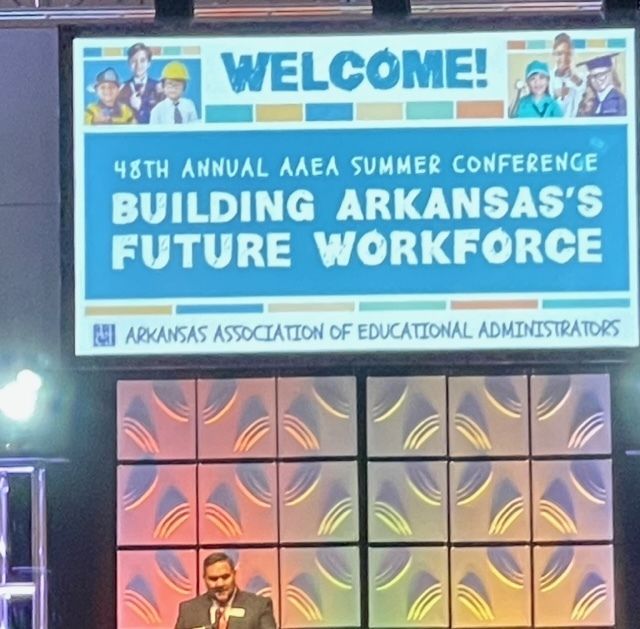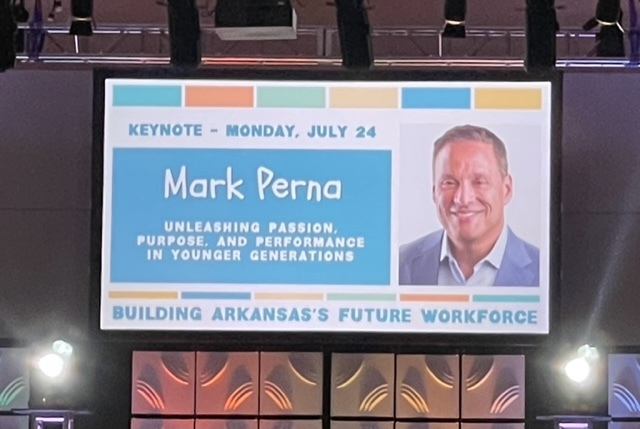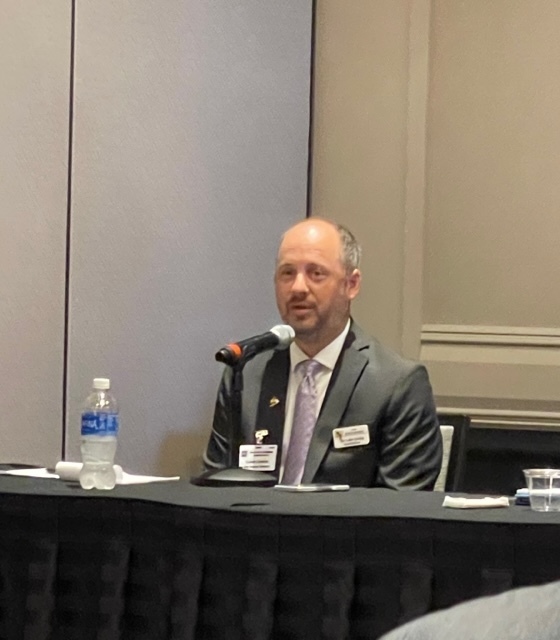 If your child was accepted into the Bay School District by school choice, please contact the high school or elementary office at 870-781-3297 to see what is needed to get your child registered.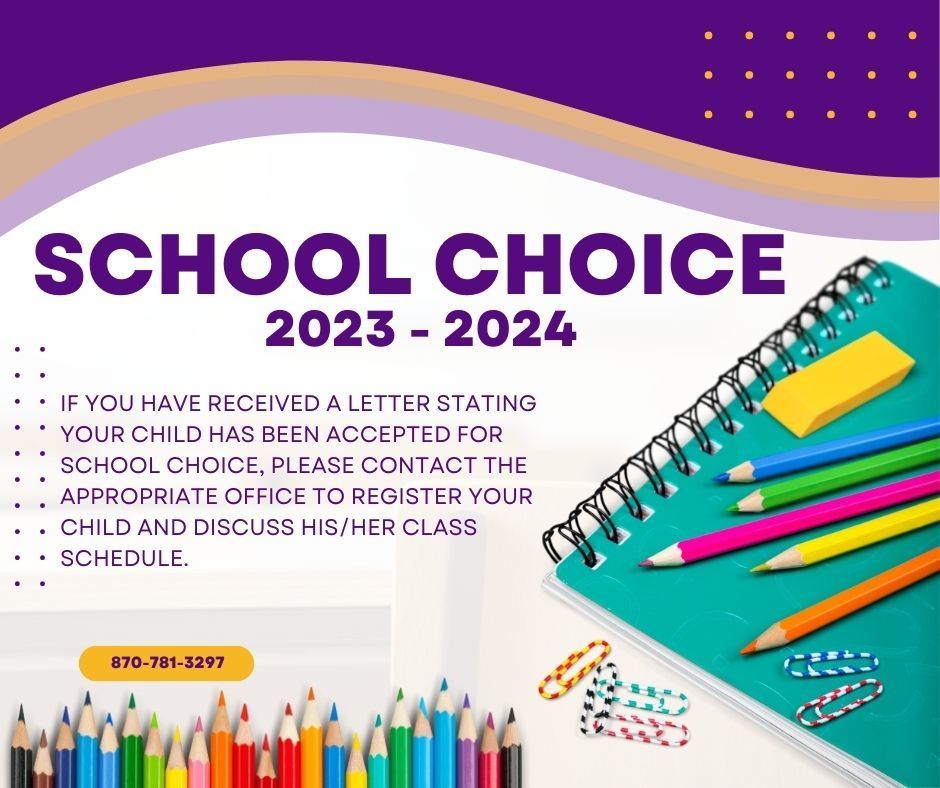 Bay Elementary's leadership team attended the PEER Summer Summit in Searcy this week. Mrs. Hafer presented on Rating Scales, and Mrs. Staggs presented on Processing Content. We have a great group of teachers. #cometobay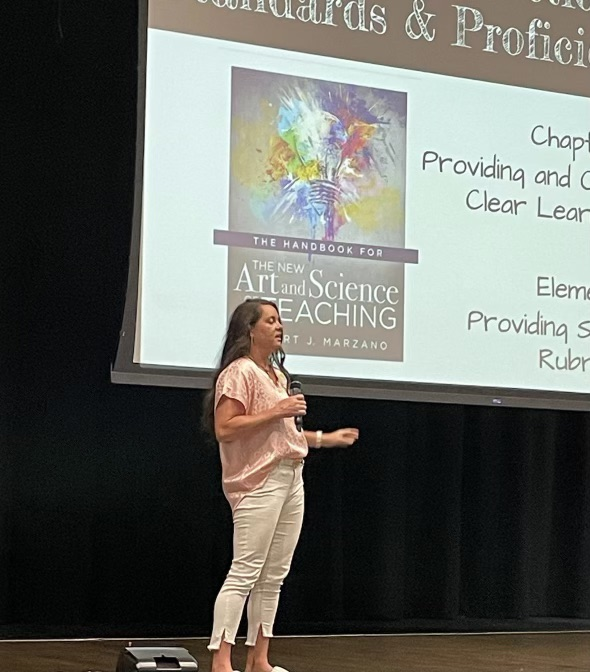 Congratulations to the following students for their awesome AP scores. We are so proud of all your hard work!

Per State and Federal guidelines, special education records are maintained for six years after the student exits the special education program. If your child was dismissed, graduated, dropped from the program, or found to be ineligible in the 2016-2017 school years, records will be destroyed after July 15, 2023. You or your child (as rights are transferred to the student at the age of 18) have the right to review or request a copy of these records before they are destroyed. If you wish to view or request a copy of the records before destruction, please call LEA Special Education Supervisor, Christina Kammerer, at 870-781-3711. THESE RECORDS ARE NOT YOUR CHILD'S PERMANENT SCHOOL RECORDS. THESE ARE SPECIAL EDUCATION DOCUMENTS ONLY.

Thank you to all who served and laid down their lives for our freedoms. We honor and remember you.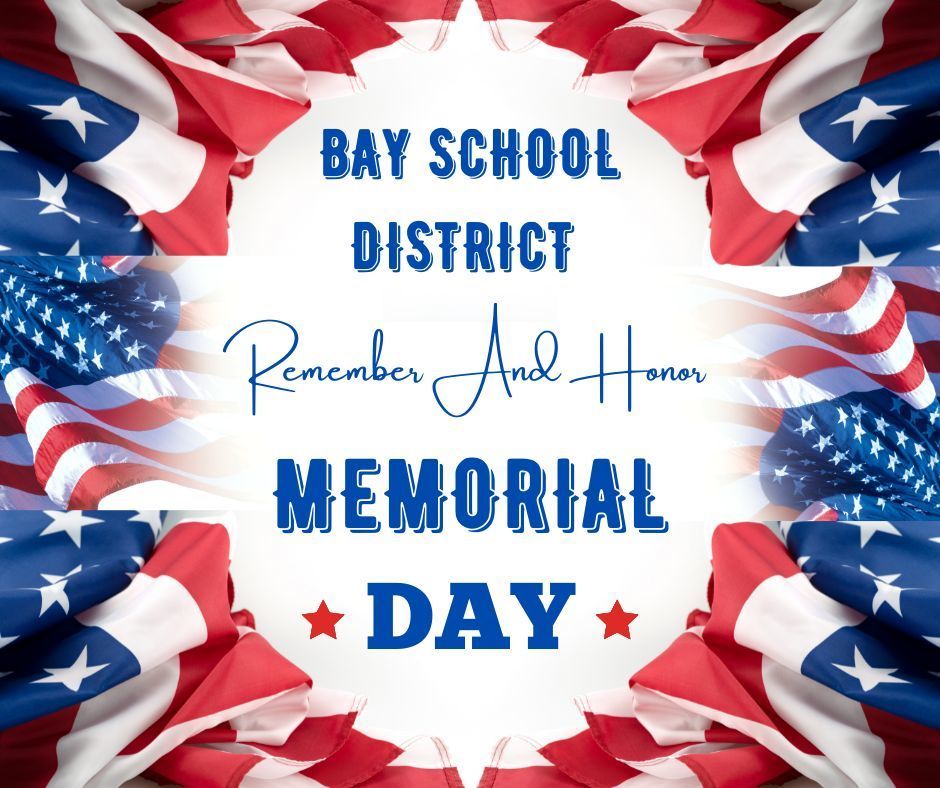 Today is the last day of school. Enjoy your summer break. See you in August!