Thank you to all who served and laid down their lives for our freedoms. We honor and remember you.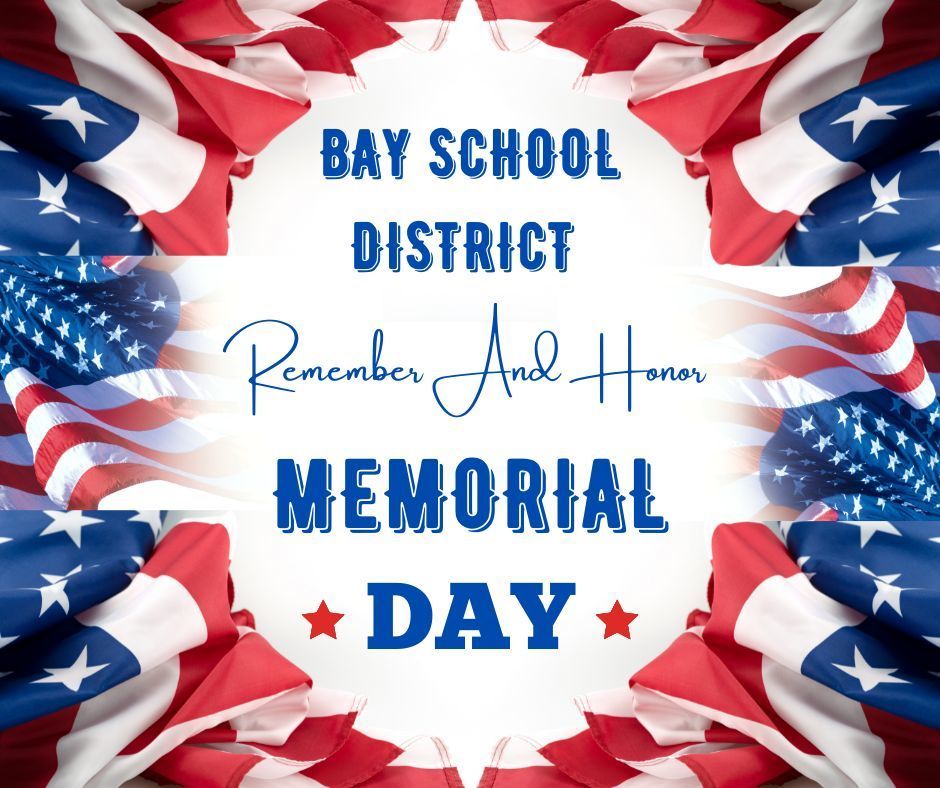 Today is the last day of school. Enjoy your summer break. See you in August!

School Choice decision letters will be mailed this week.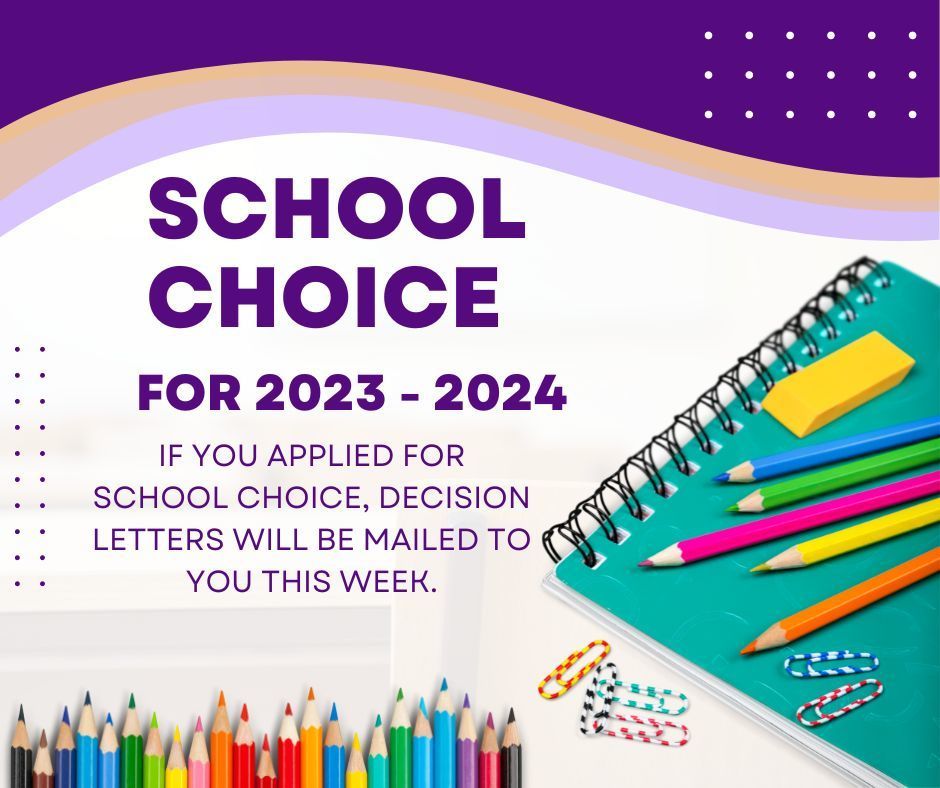 Tommorrow, May 25th, is our last day of school. We will dismiss at 2:15. Have a safe summer.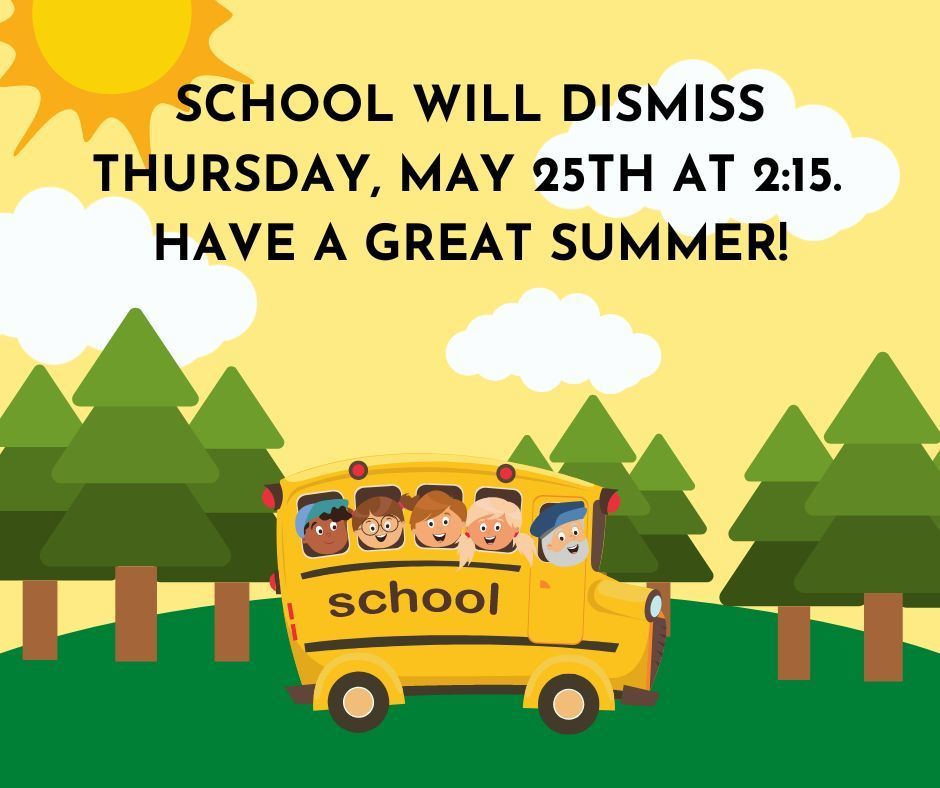 The school year is winding down. Next week is the end of the school year. Here is what is happening next week.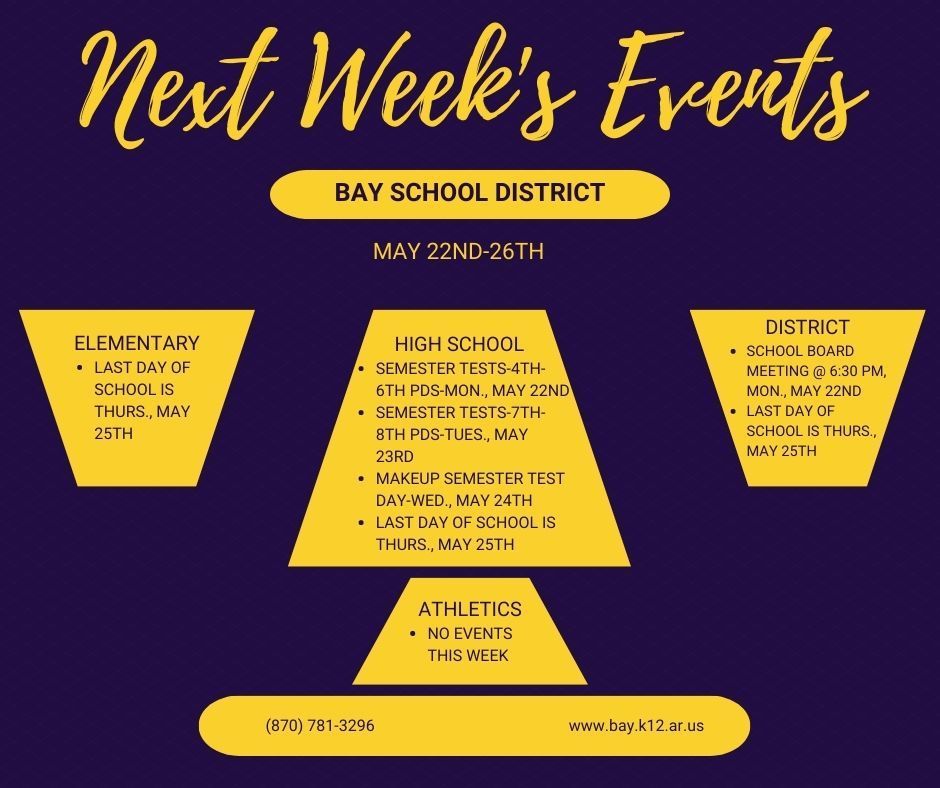 Next week is busy in the district. Here's what's happening.

Mrs. Wigginton's 10th grade English students have been studying Thornton Wilder's "Our Town". Here are some photos of their in-class performances. Picture 1: George (Bradley Climer) and Emily (Raegan McMasters) get "married" by the minister (Mrs. Wigginton). Picture 2: Student created "stained glass windows" for the wedding scene. Picture 3: Dr. and Mrs. Gibbs (Matthias Givens and Hollyn Dycus) out for an evening stroll. Picture 4: The ladies coming home from choir practice (7th period): Lilah Webb, Hollyn Dycus, and Faith Muntz Picture 5: The ladies coming home from choir practice (1st period): Mrs. Wigginton, Lynlee Womack, and Mia Blalock. It looks like they had fun with this project. We are going to miss Mrs. Wigginton, but we hope she enjoys her retirement.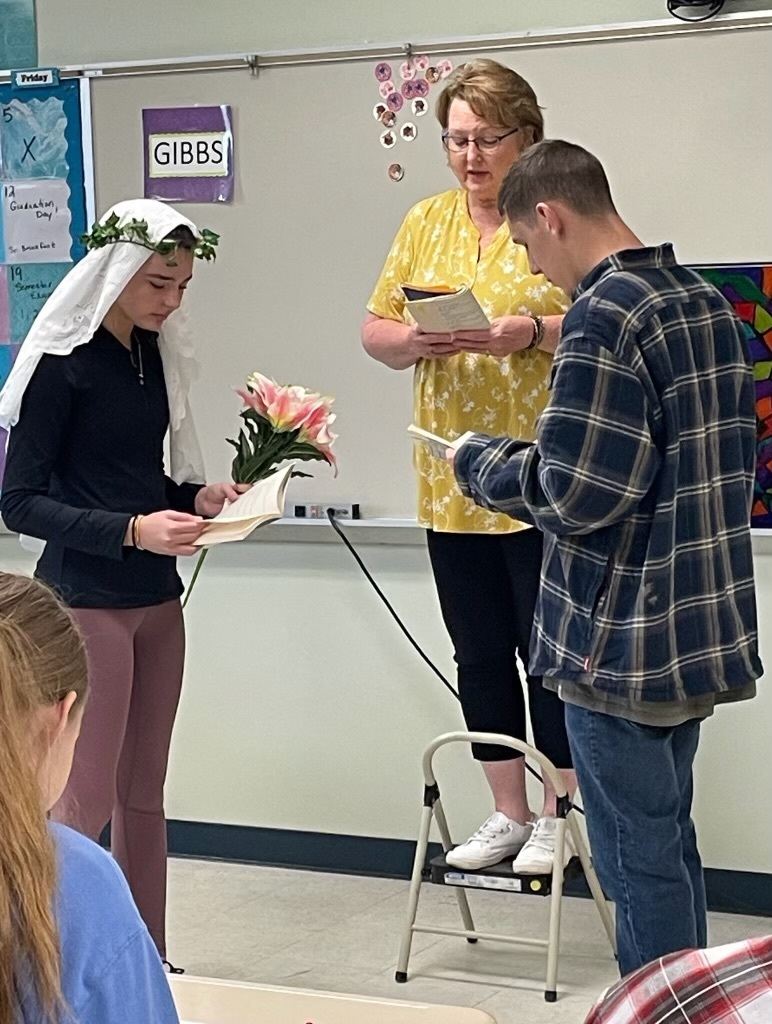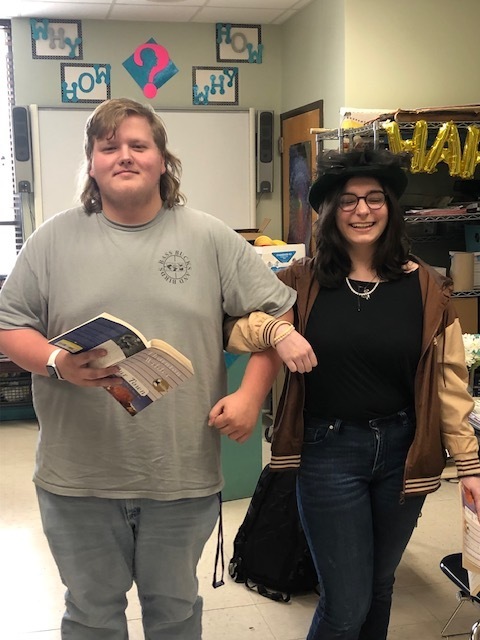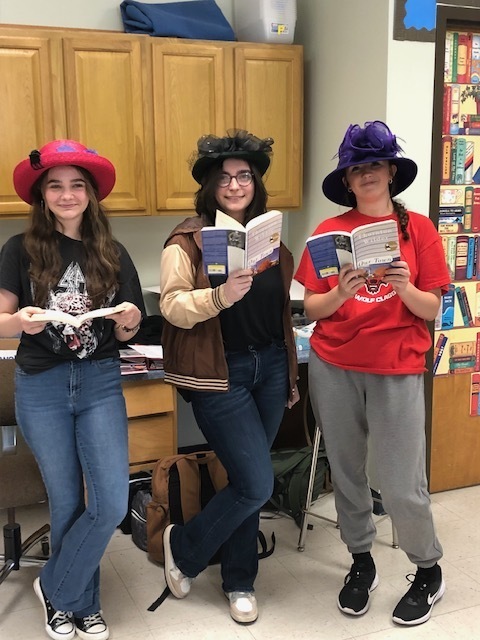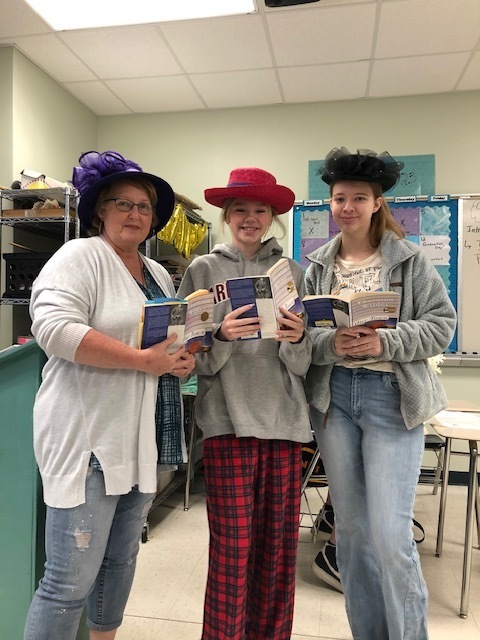 Congratulations to the following Bay Elementary students for have art work recognized in the "Through a Child's Eyes" exhibit (from left to right): Katy Lara, Saylor Davis, Ashlyn Dickens, Malachi Washington (3rd place), Jolie Arnold, Rhett Johnson (1st place), Caffrey Richards, Maggie Tennyson, Aliana Reed (2nd place), and Sawyer Lynn (3rd place). Great job!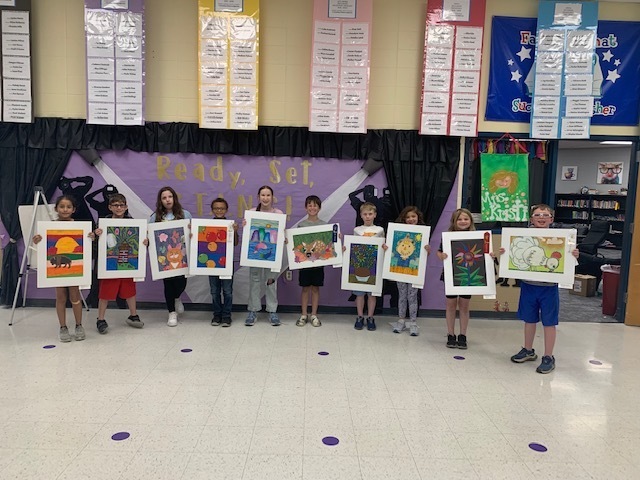 We are excited to announce that Bay High School has received the Laura Bush Foundation for America's Libraries grant. We are only 1 of 300 school across the nation to receive the grant. It is valued at $5,000, and those funds go to our high school library program. Please read the full press release pictured.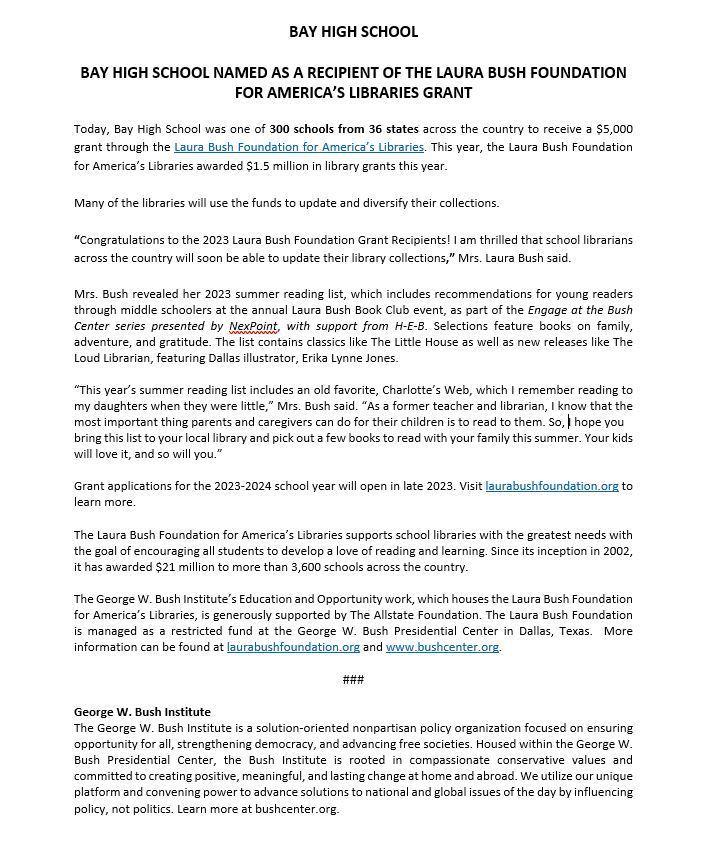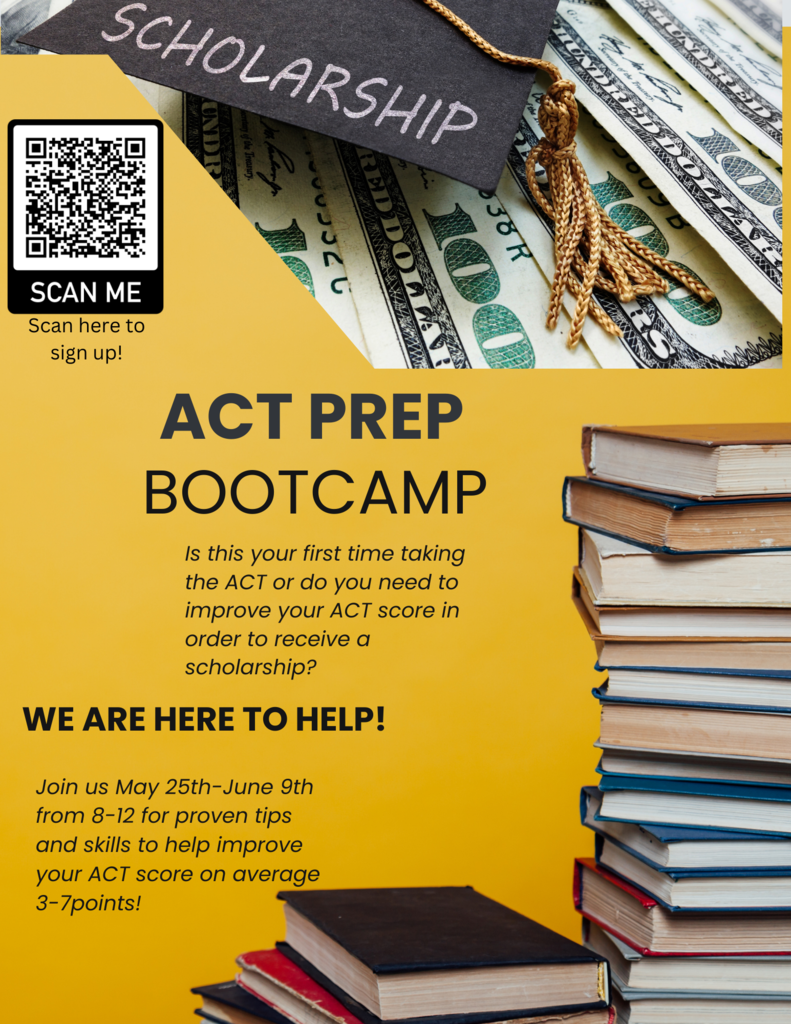 Next Week's Events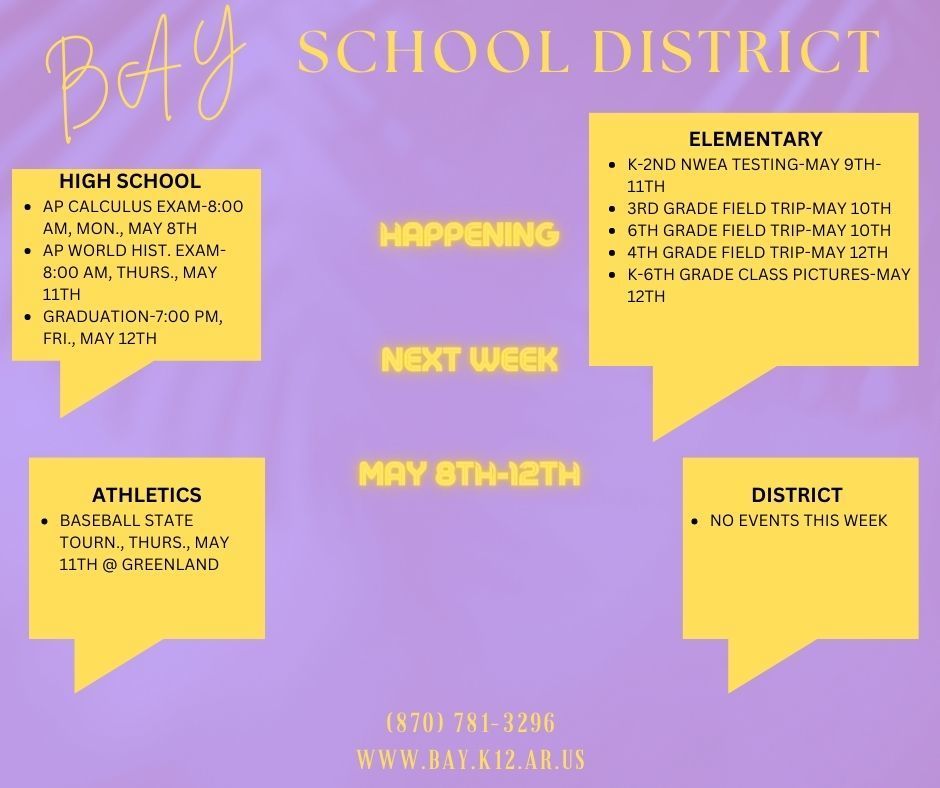 On National School Lunch Hero Day, HUGE THANK YOU to all of our food services crew. We are thankful to have such a great partner with OPAA!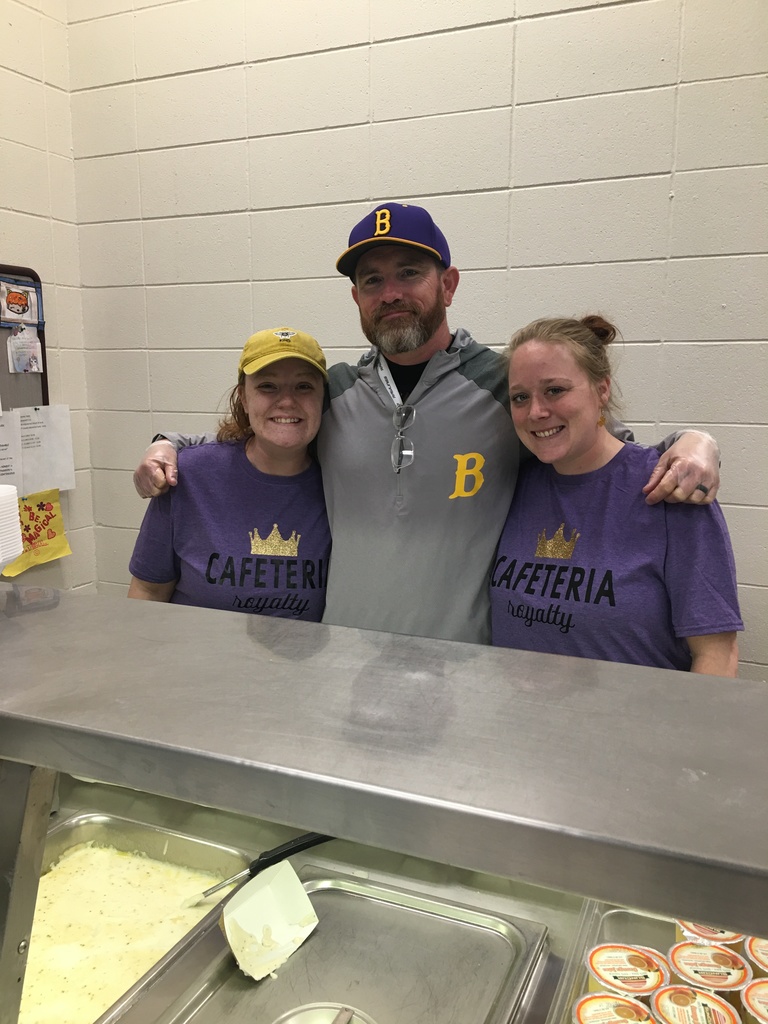 Bay High School had National Honor Society inductions and announced new officers. New members are Aralyn Nix, Ashlyn Creech, Addison Staggs, Mia Blalock, and Emmy Hager. Incoming officers are Gabriella Hillis-President, Ashlyn Creech-Vice President, Addison Staggs-Secretary, and  Mia Blalock-Treasurer. Congratulations!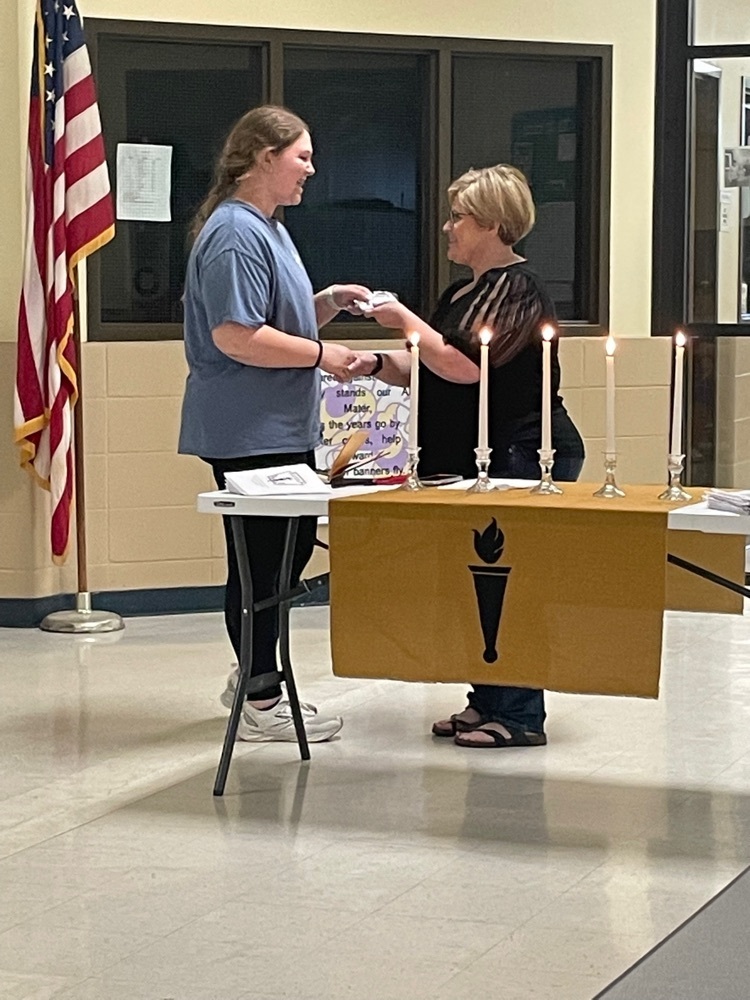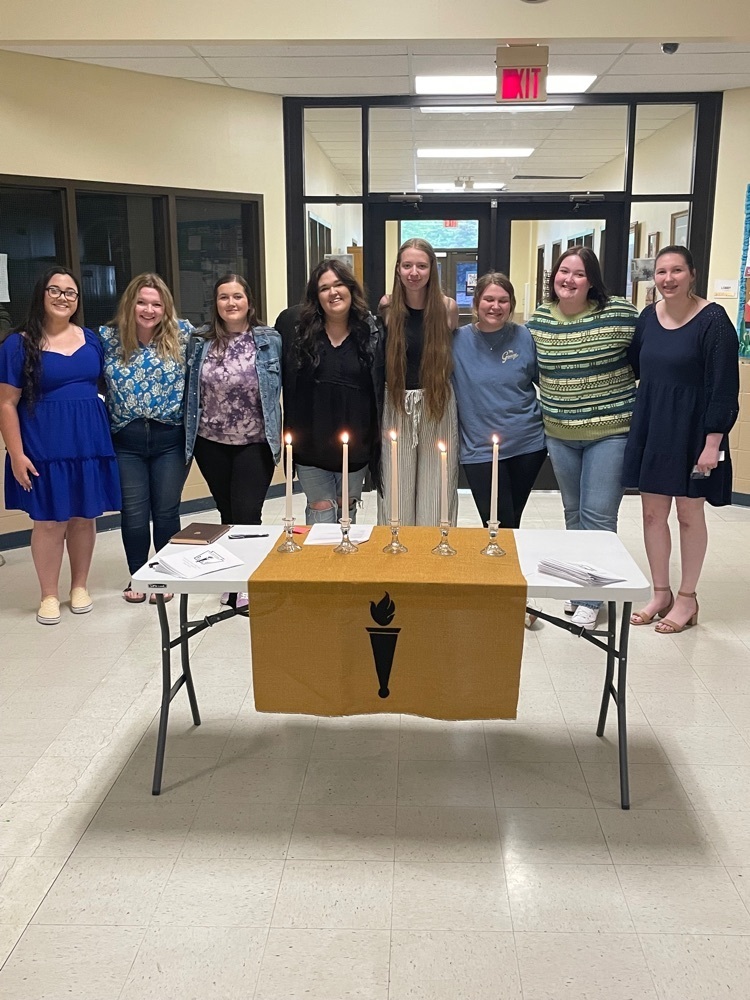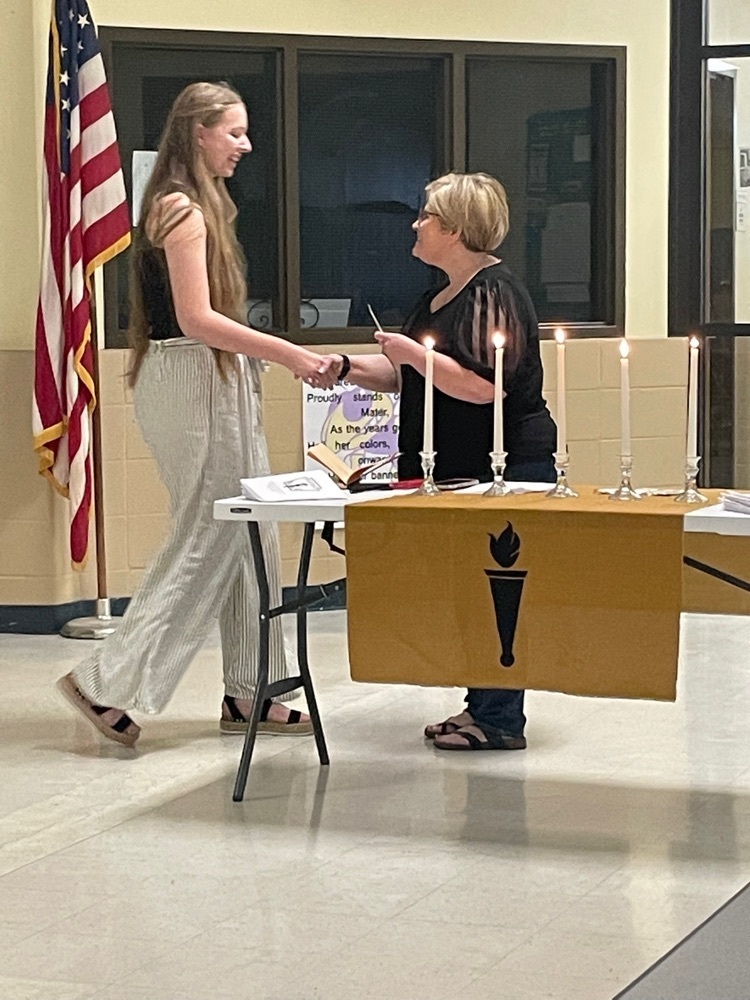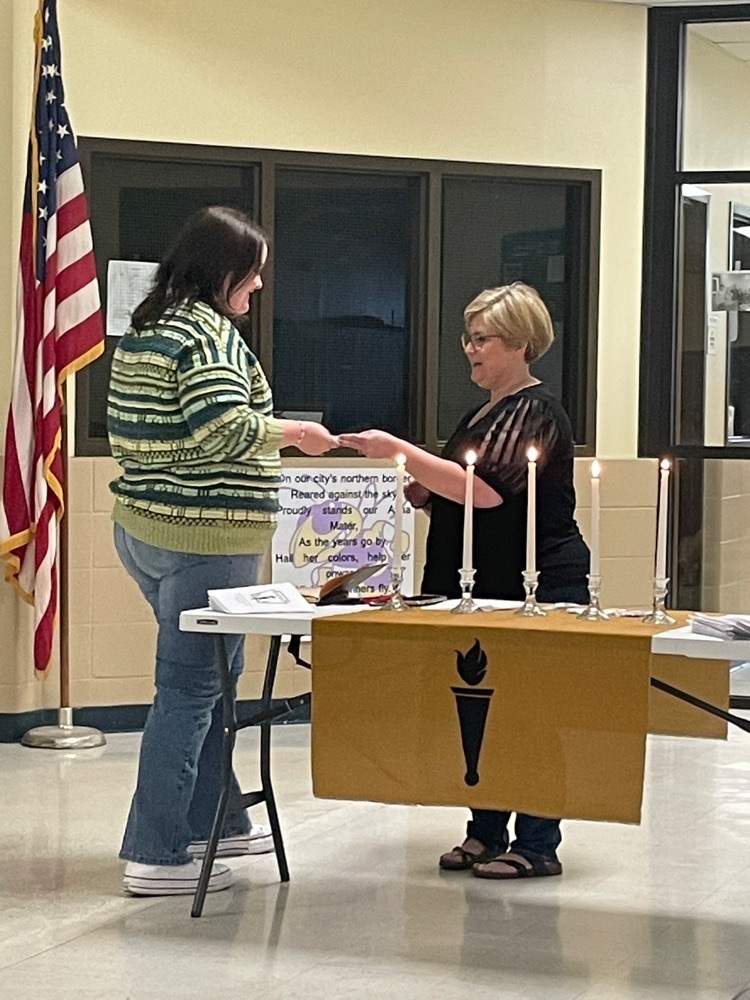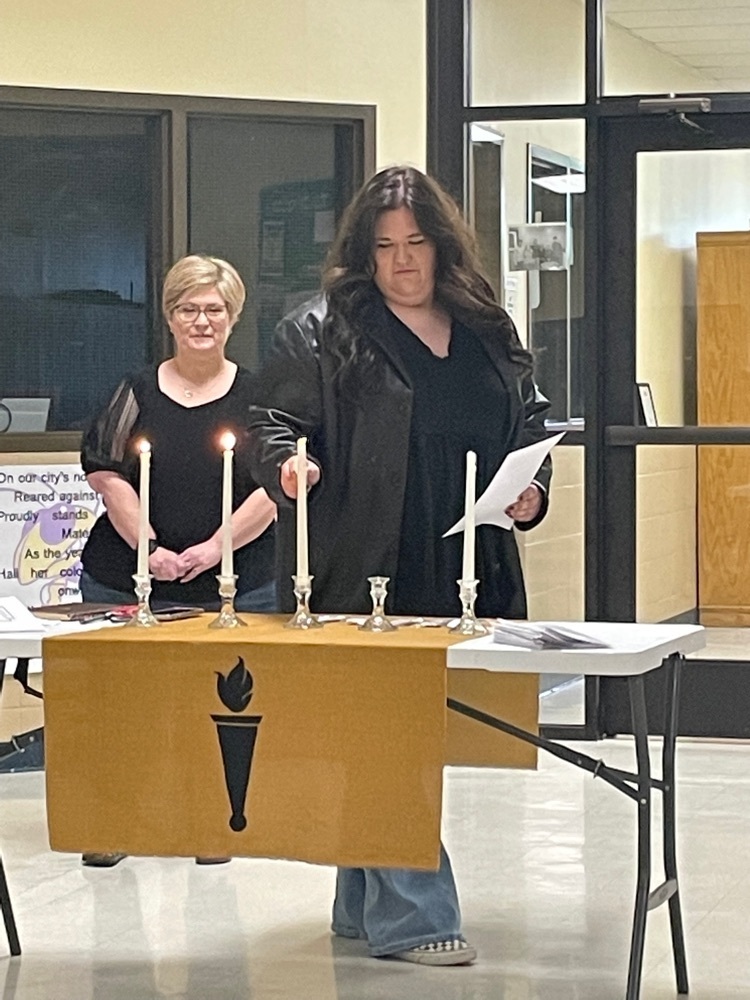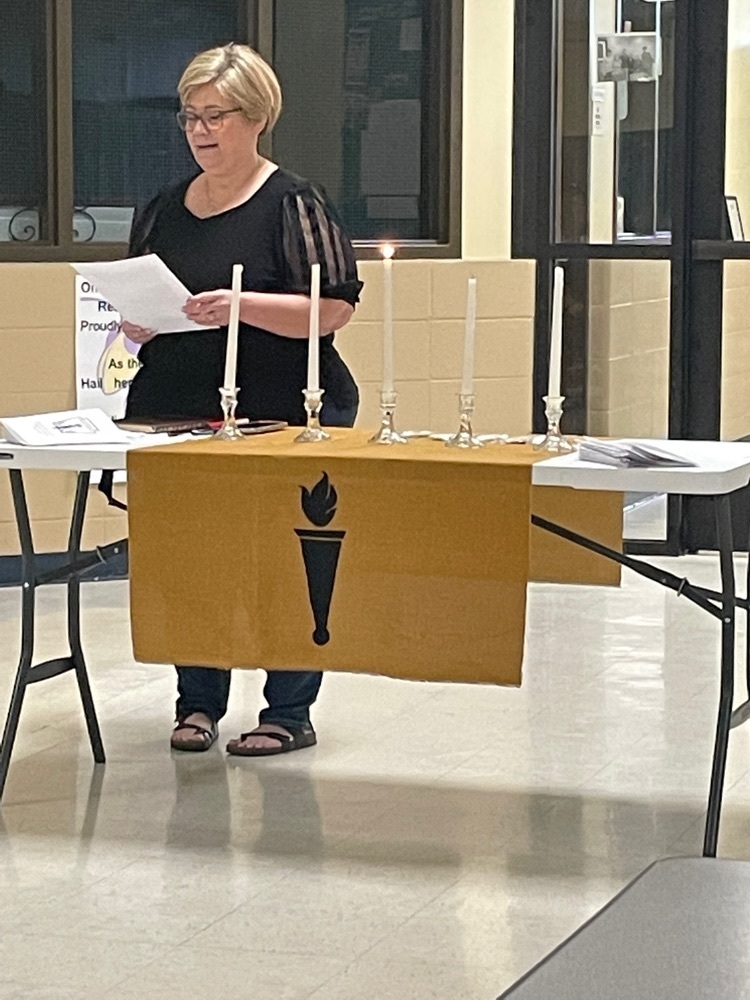 Jagger Davis, a 7th grader at Bay High School, was honored to be a participant at the Arkansas Quiz Bowl All Star event this past weekend at Hendrix College. We're proud of you, Jagger!

Day 30 of 30 Days of Bay--Tomorrow is the deadline for School Choice. Bay School District offers a variety of activities that will enrich your student while keeping them safe and engaged. If you have any questions, please reach out at (870) 781-3296. #COMETOBAY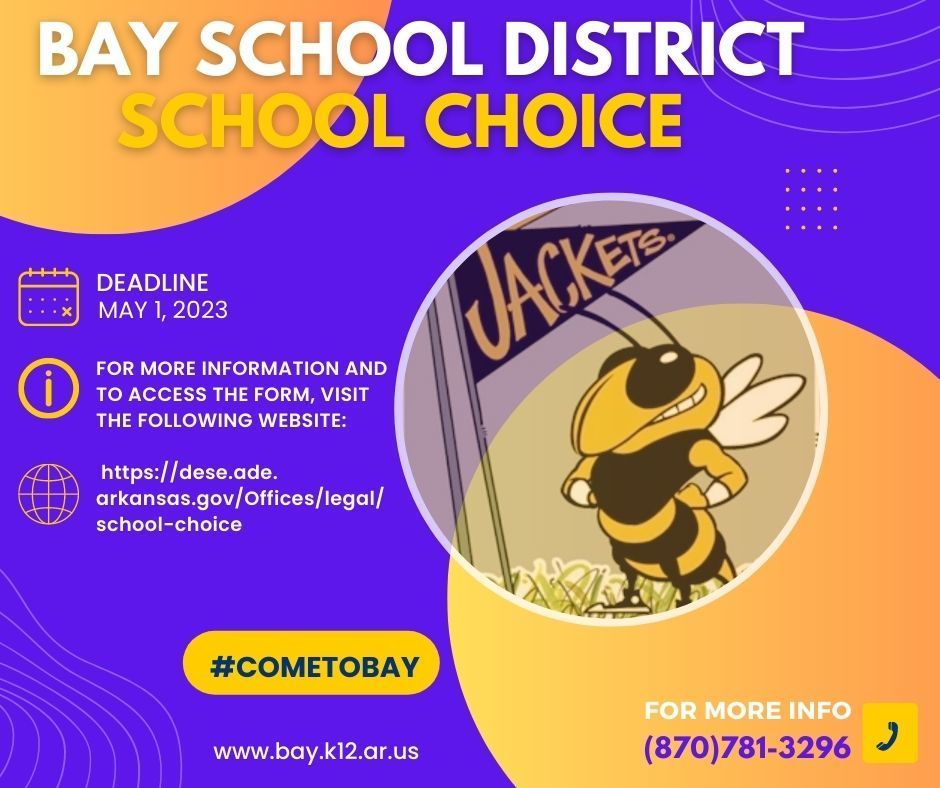 Day 29 of 30 Days of Bay--Bay High School offers a yearbook class that allows students to learn graphic design. These students learn organization and time management while helping the yearbook sponsor assemble the yearbook for lasting memories. #COMETOBAY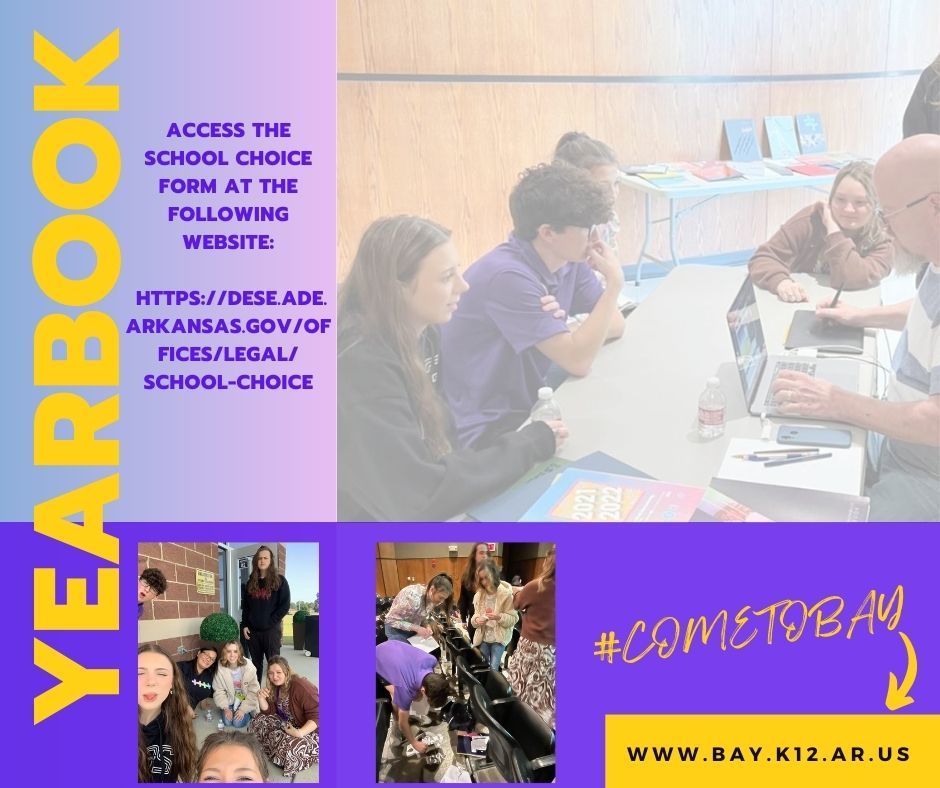 The end of the school year is getting busy. Here is what's happening next week.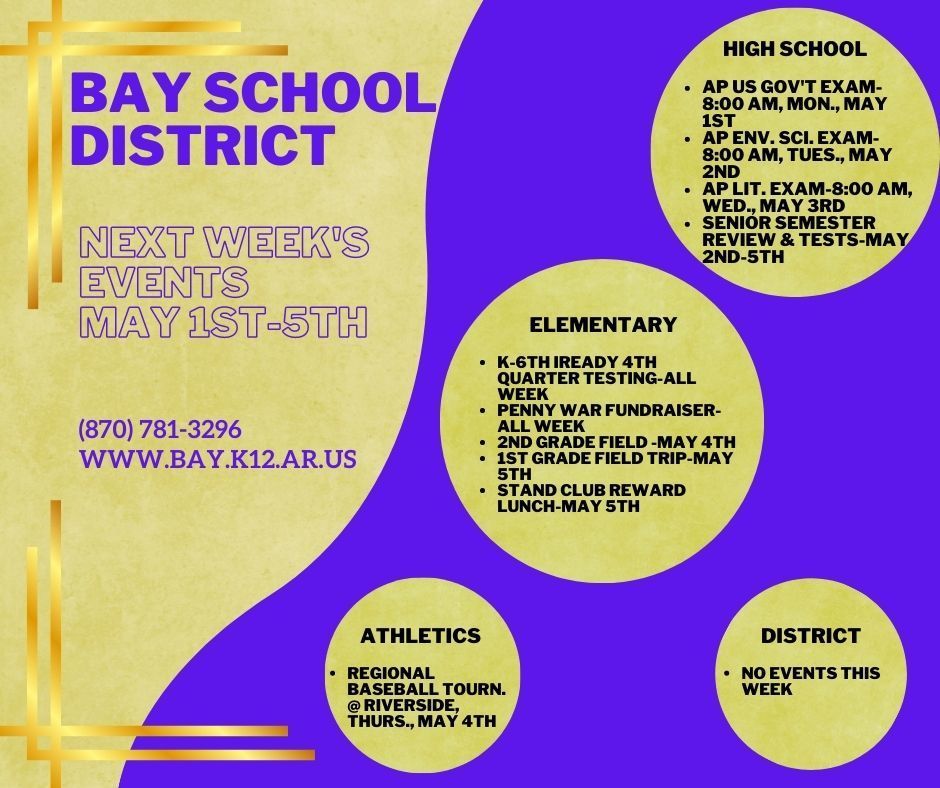 Day 28 of 30 Days of Bay--Student Council is one of the organizations that is offered at Bay High School. Student Council organizes the Mentoring program, volunteers at Stuff the Bus, packs food boxes for our food box program, among many other civic opportunities. #COMETOBAY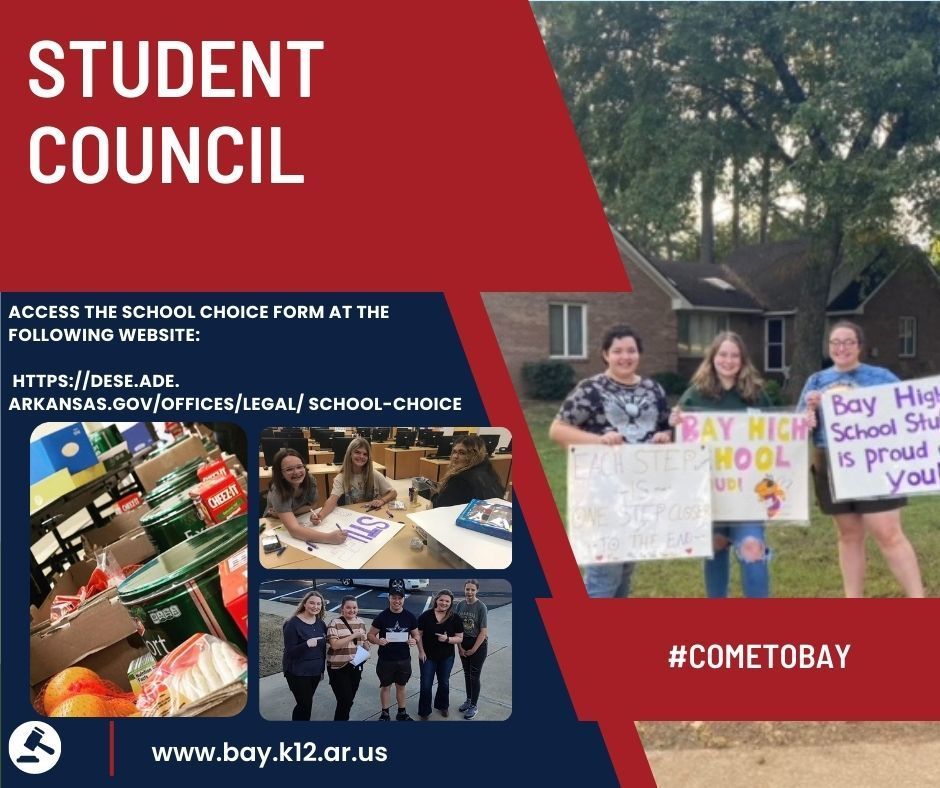 Day 27 of 30 Days of Bay--Bay School District provides many opportunities for hands-on activities throughout the year in various subjects. BSD knows students learn by doing, so we strive to incorporate as many hands-on activities into the curriculum as possible. #COMETOBAY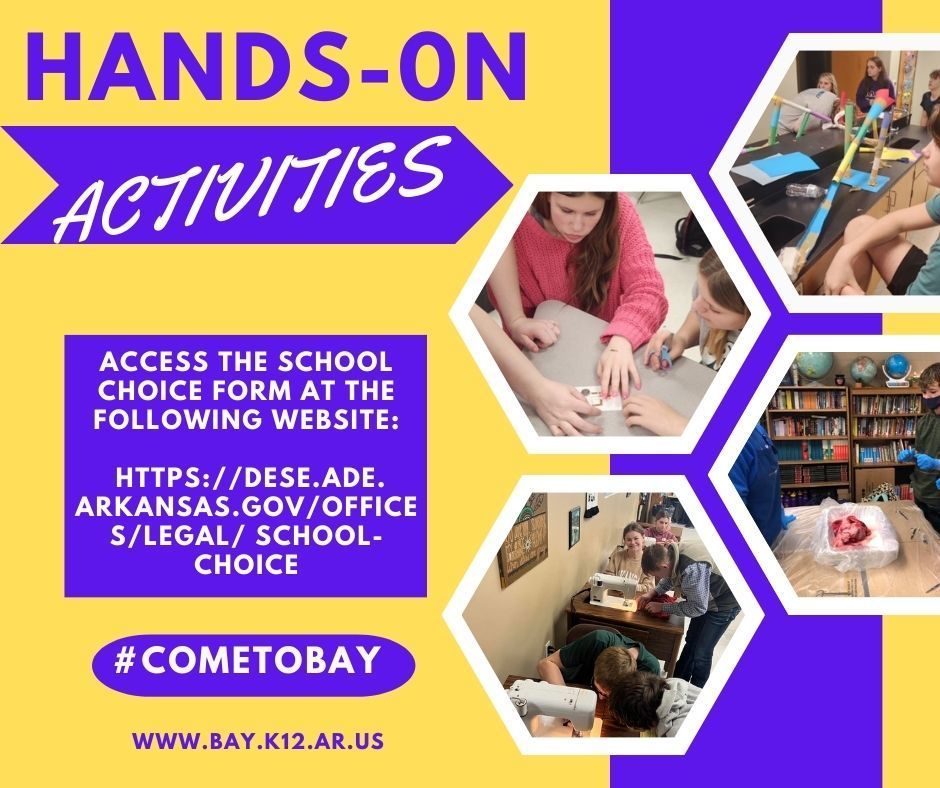 Day 26 of 30 Days of Bay--Bay High School offers several career and technical programs. Business is just one of them. FBLA is the club associated with Business classes. These members participate in several worthy causes throughout the school year. #COMETOBAY