Safe room is open

Reminder: NO SCHOOL TOMORROW, April 15th. See you on Monday. Enjoy the holiday weekend!

Reminder!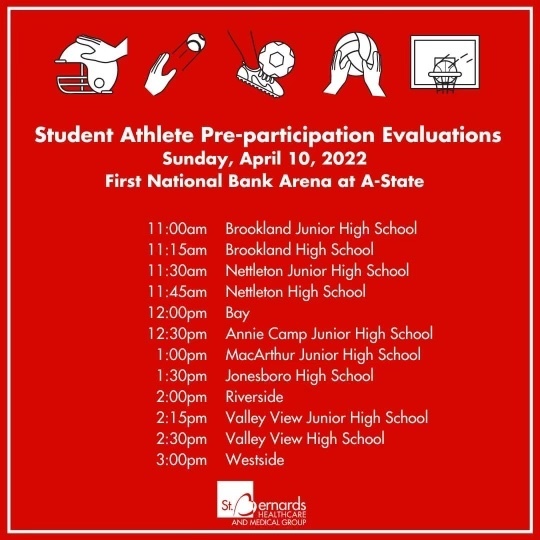 We are thankful for all the great work our Paras do every single day!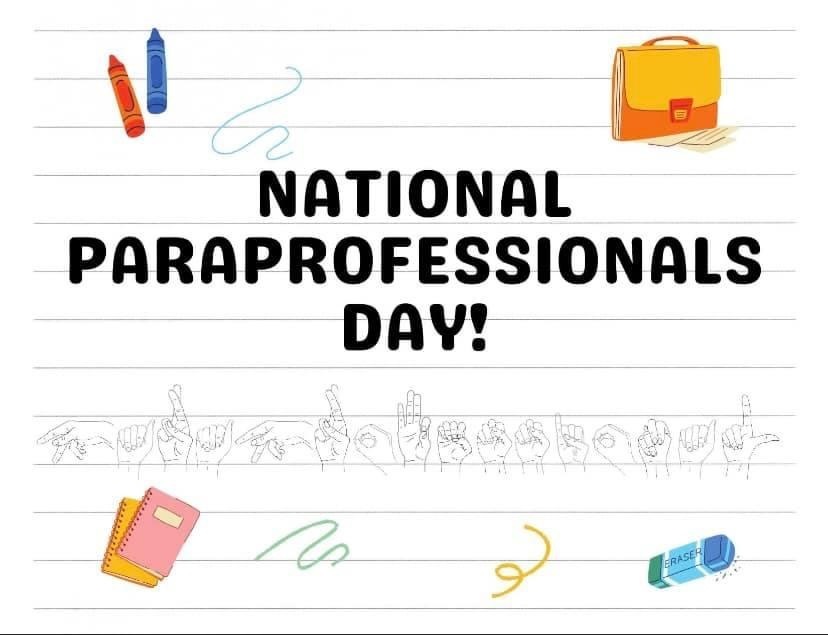 Today's softball games vs Marmaduke will be rescheduled to a later date.

BIG conference win for the baseball team vs Rector tonight. Great job Guys!!

Great things going on in the Bay School District!!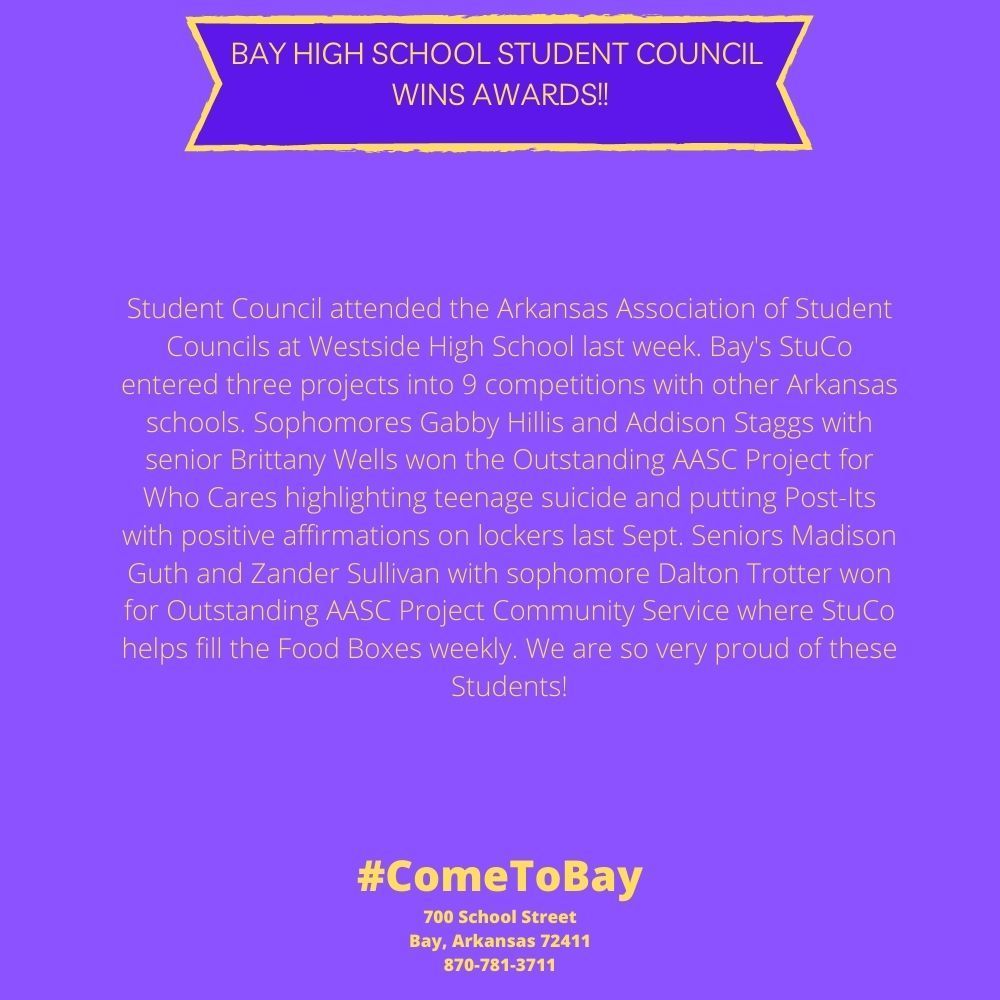 If you live outside the Bay School District, come see all the amazing things going on in our Schools! School choice forms for the 22-23 school year are due by May 1st, 2022.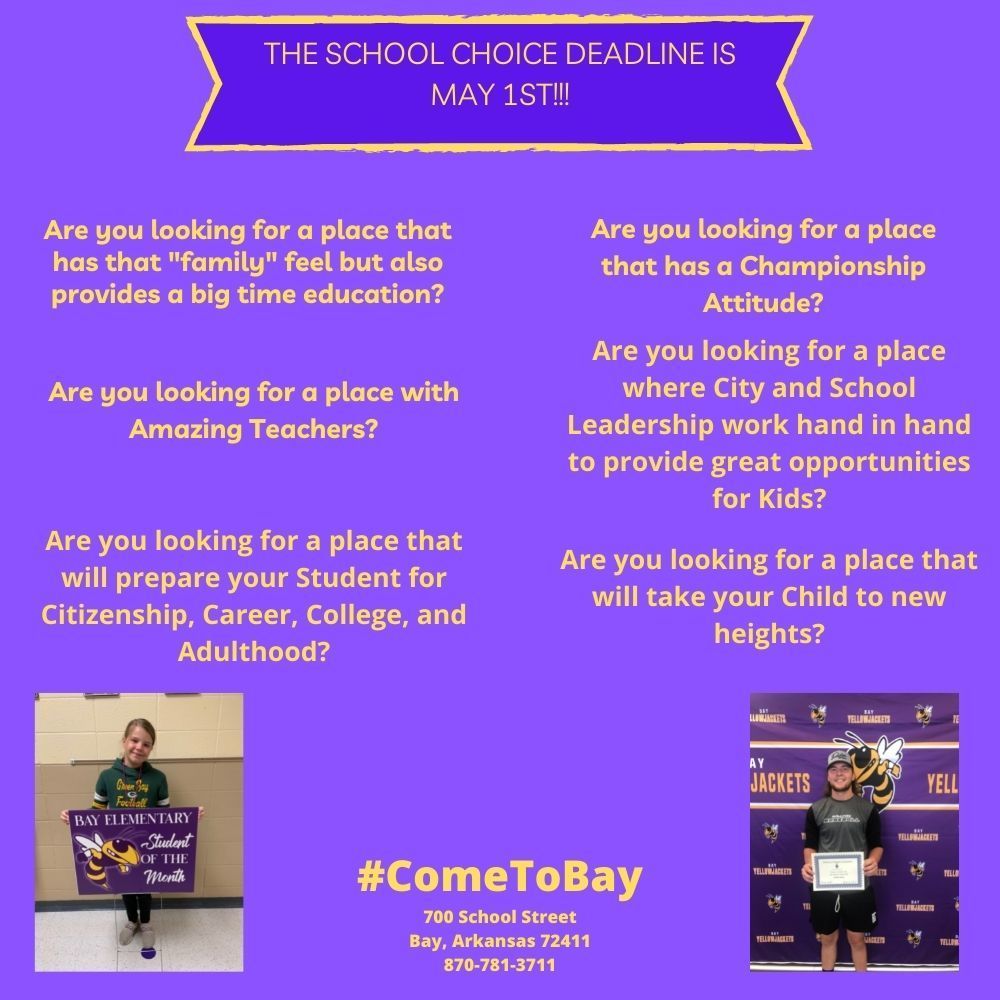 Thank you for your patience. As the high winds subside, we are leaving the safe room and will dismiss school and run buses at the usual time. We appreciate Chief Keith and his team for all their assistance during these times. Please be careful for flooded areas!

As a precaution, Bay School District will utilize the safe room for our faculty, staff, and students until the weather subsides. If you are on campus feel free to join us in the safe room.

Bay School District will dismiss at it's normal time. However, if there is severe weather in the area at the time of dismissal we will hold students in the safe room if necessary. Continue to watch our social media for updates. Stay safe!


Bay Senior #22, Destiny Bogard will join the top seniors across NEA tomorrow in The Senior Sun Classic at First National Bank arena. Girls game starts at 5, boys at 7.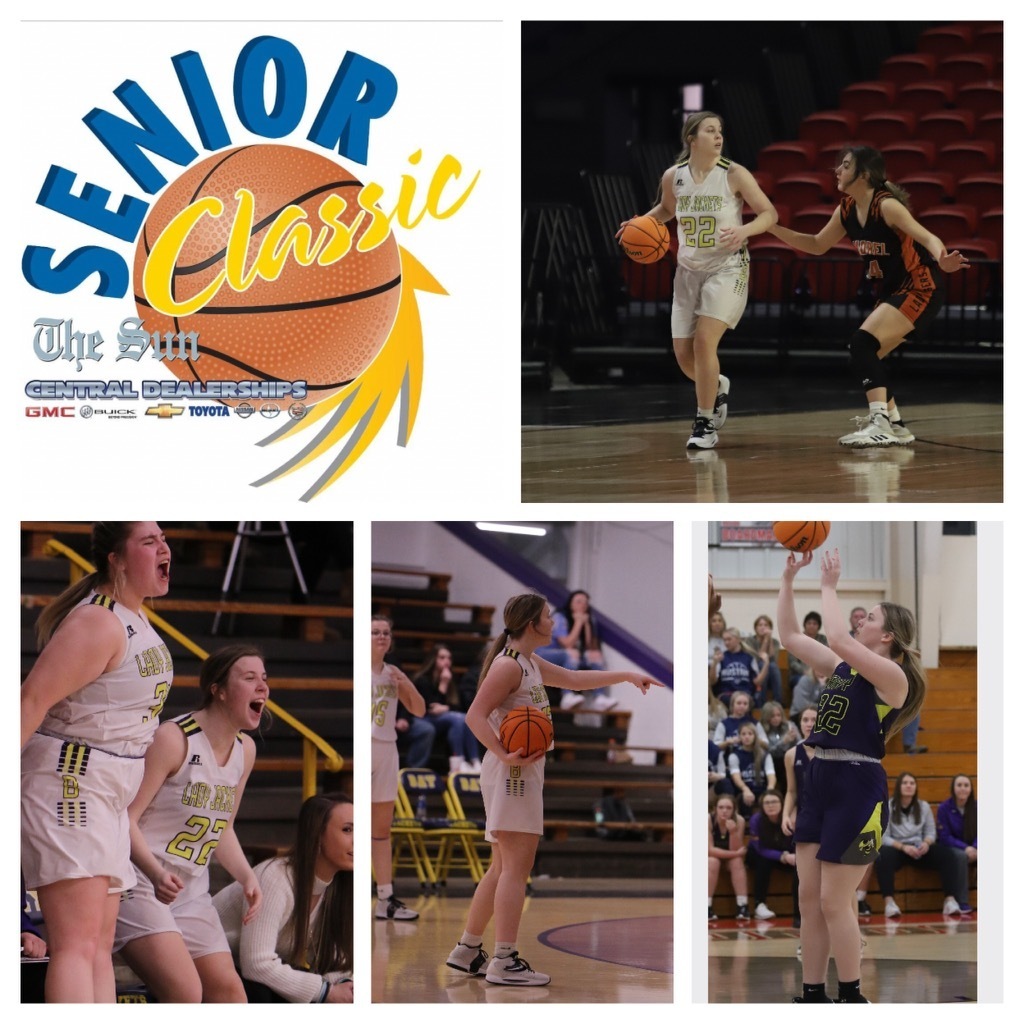 Today's Baseball Game has been moved to Riverside. Start time is 4:30.


Entergy will begin repair work at 3:00 p.m. on lines that impact the power to the City of Bay and the Bay School District. There will be a power outage at that time. Bay Schools will release and run our buses at it's normal time. Have a great day!

Sr Boys lose a hard fought game to Marianna to end the season. We are so proud of our Players and Coaches for their hard work this year!

Though most of the main roads are drive-able, many rural areas are still unsafe. Extremely low temps tonight mean that many areas will refreeze. Tomorrow, Friday, February 25th will be an AMI day for the Bay School District. See you Monday!

Regional Tournament Game has been rescheduled for Friday at 5:30. Go Jackets!

As precipitation continues through the night and early morning, freezing temperatures will ensure that driving conditions remain difficult. Tomorrow, Thursday, February 24th will be an AMI day for the Bay School District.

Regional Tournament Games have been postponed. Date and Time TBD. Continue to watch our Social Media for updates. Be safe!

The forecast of inclement weather continues to move up. We will dismiss school at 1:00 today. Pickup will begin and buses will run at that time. Stay safe!