We hope everyone is enjoying their spring break. Here is what is happening next week in the district.

Elementary had their PBIS Celebration today. The students played against the teachers. The students won!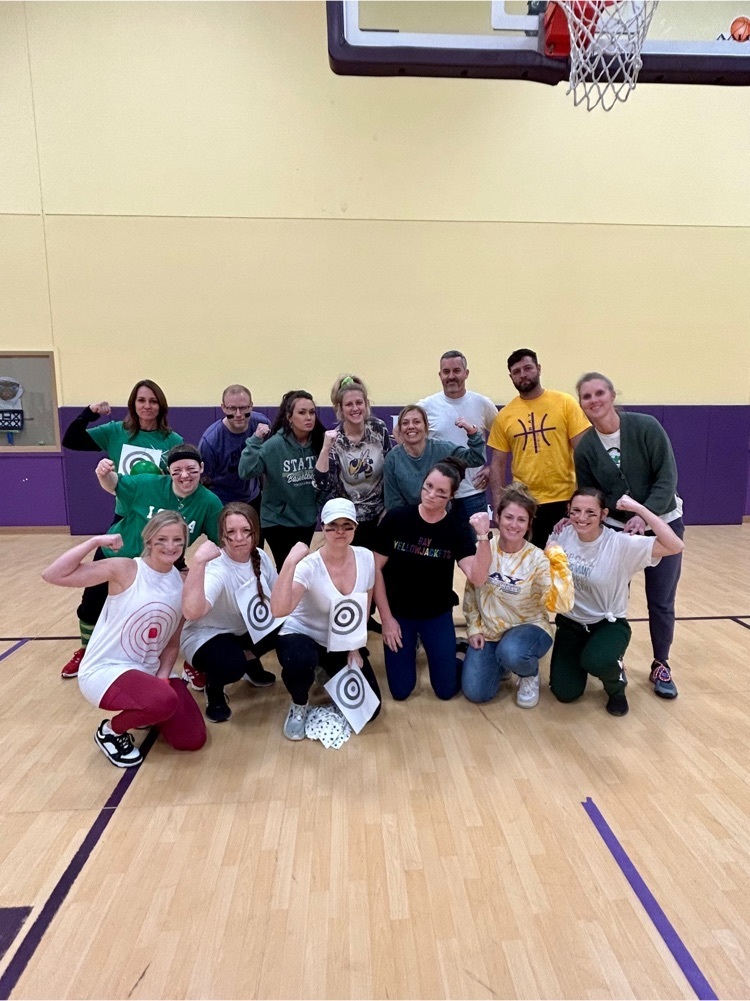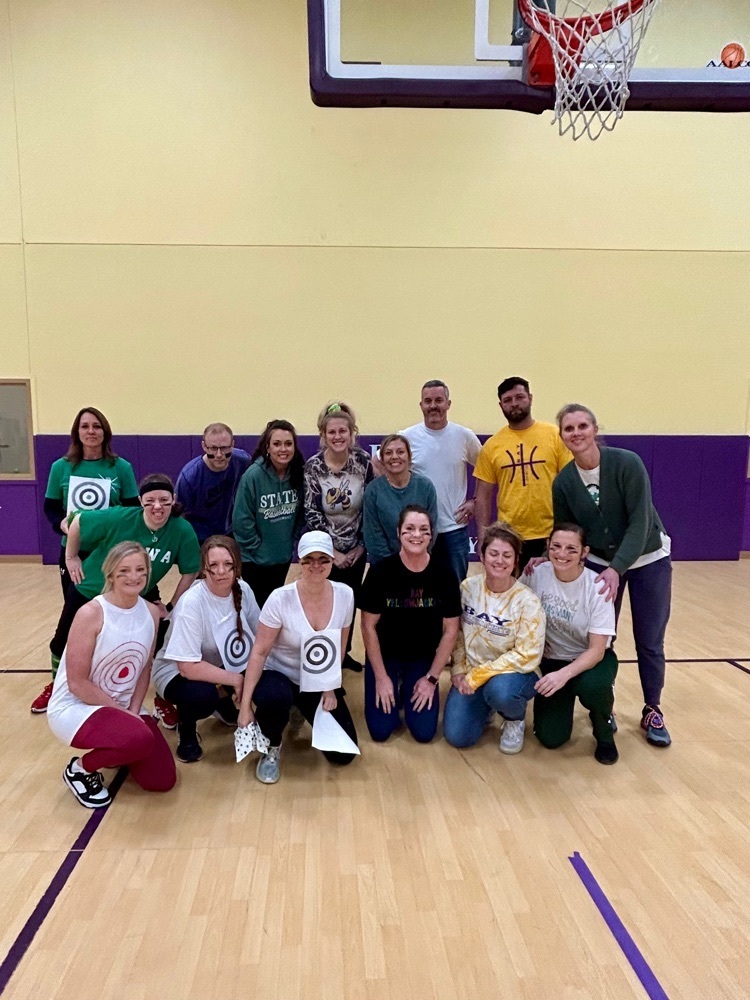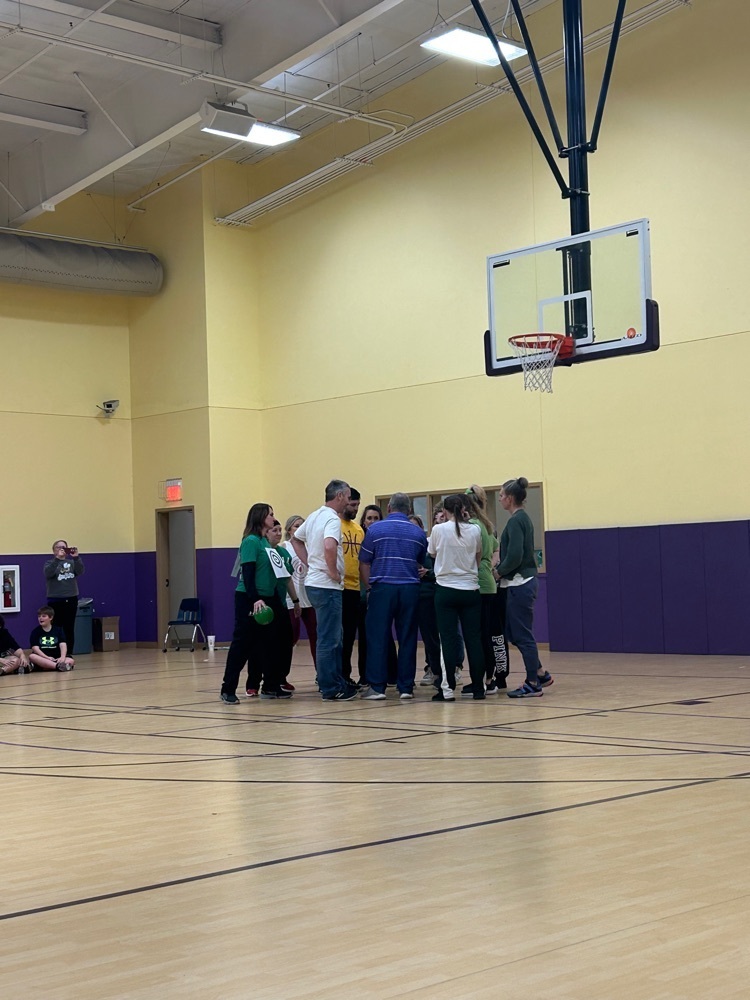 We hope you enjoy your week off for Spring Break!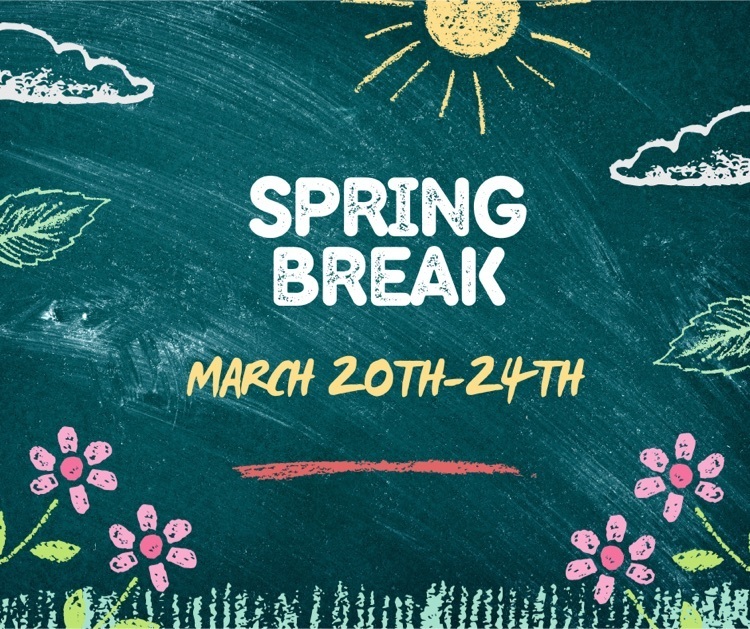 Next week's events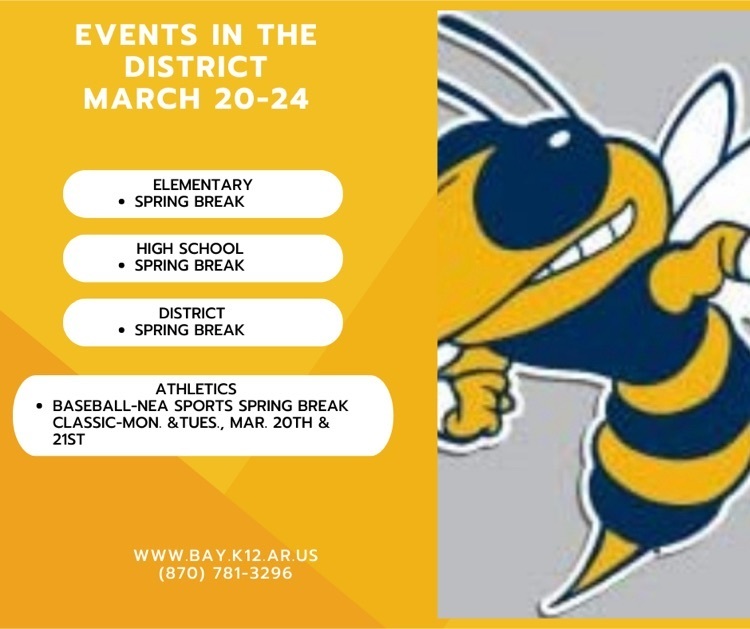 Members of the local VFW demonstrated to 5th and 6th graders how to properly fold a flag. Thank you for taking the time to visit with us and show us proper flag etiquette.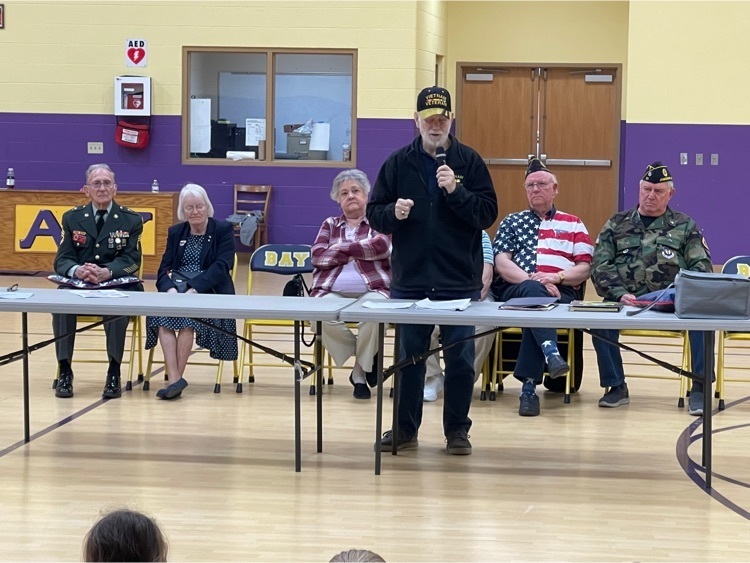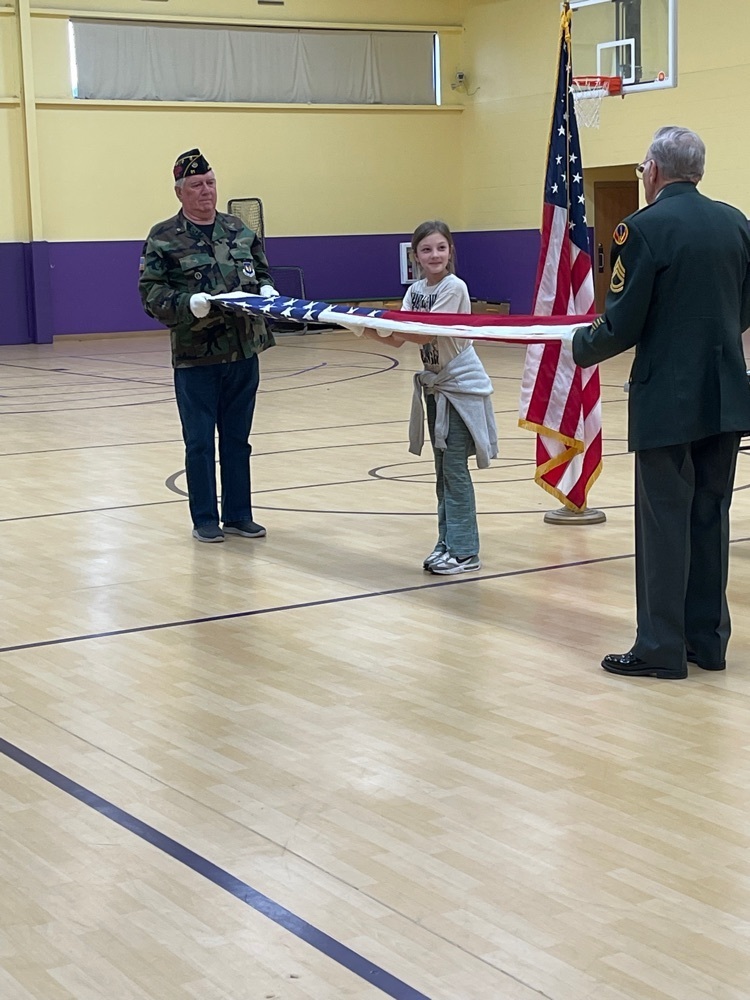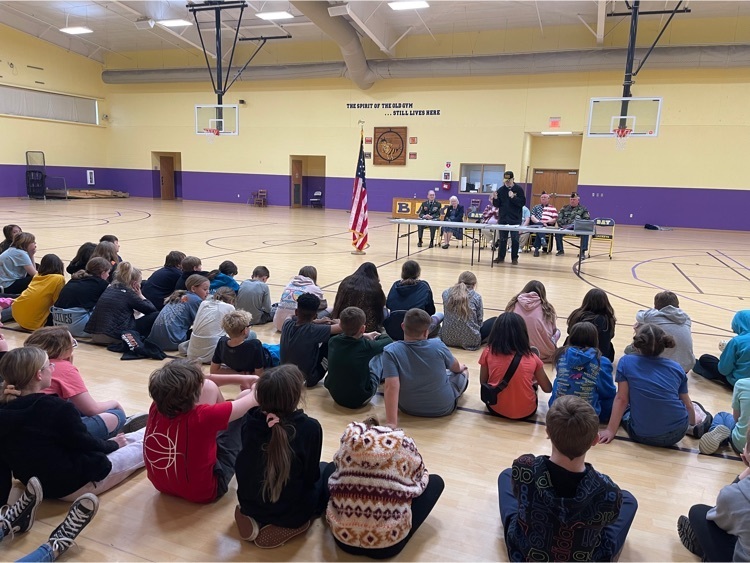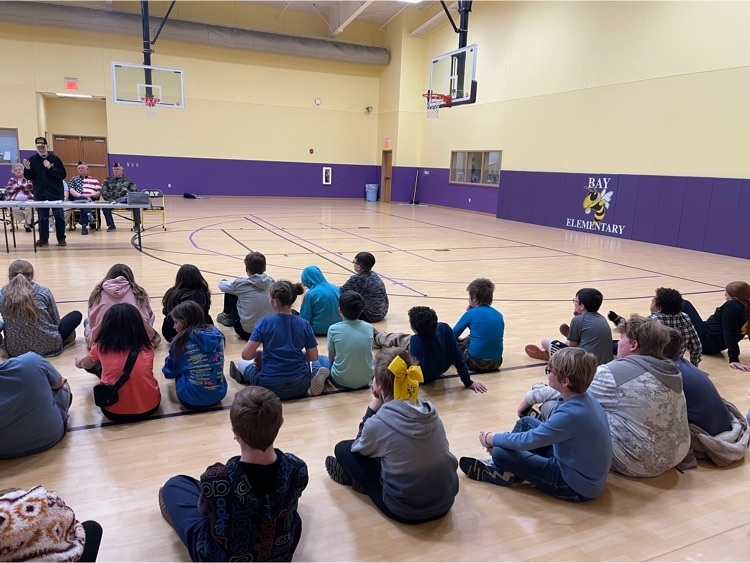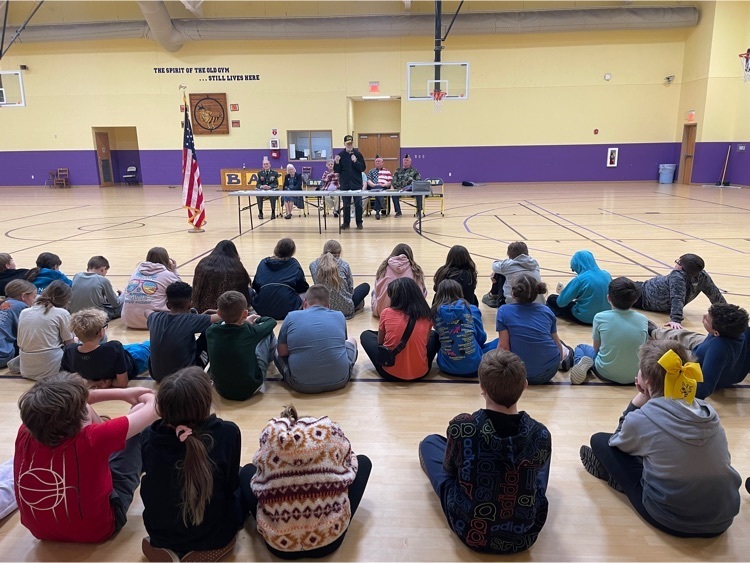 Sherry Kennedy, Digital Learning Coordinator with DESE, was here at our elementary today to talk to students about being cyber-aware.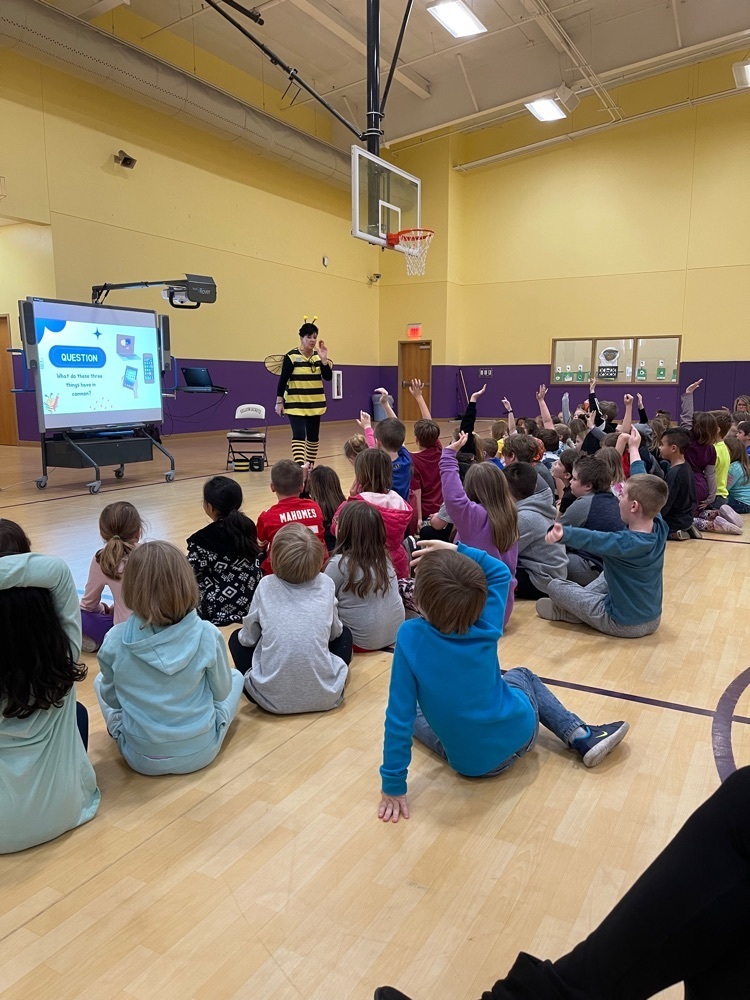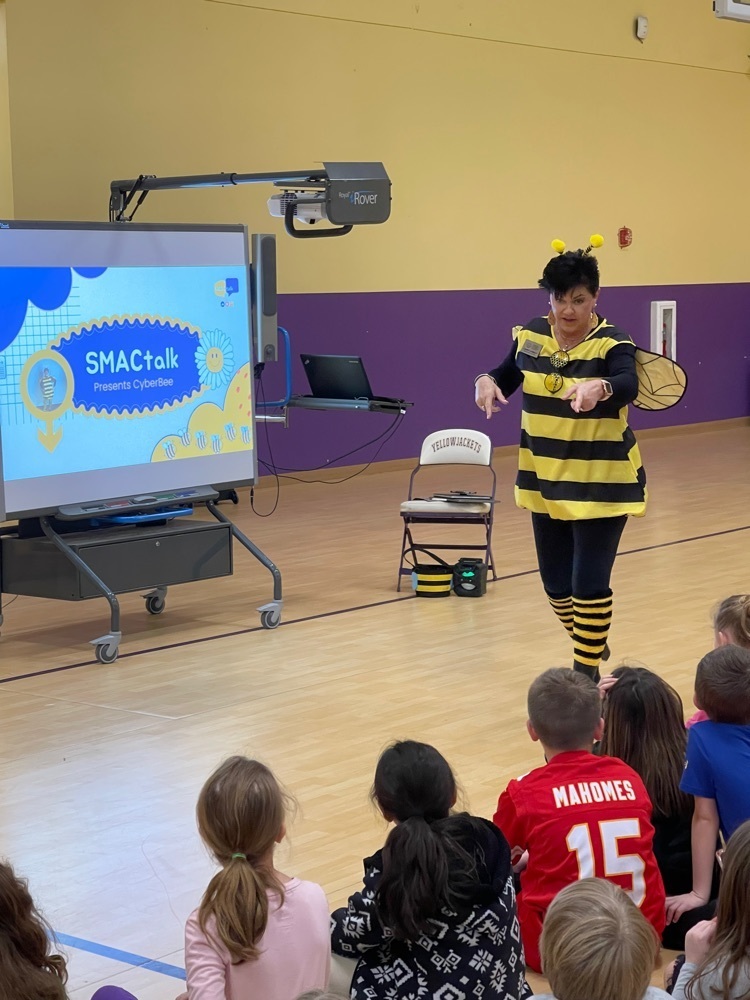 Don't forget to set your clocks ahead one hour before going to bed Saturday night.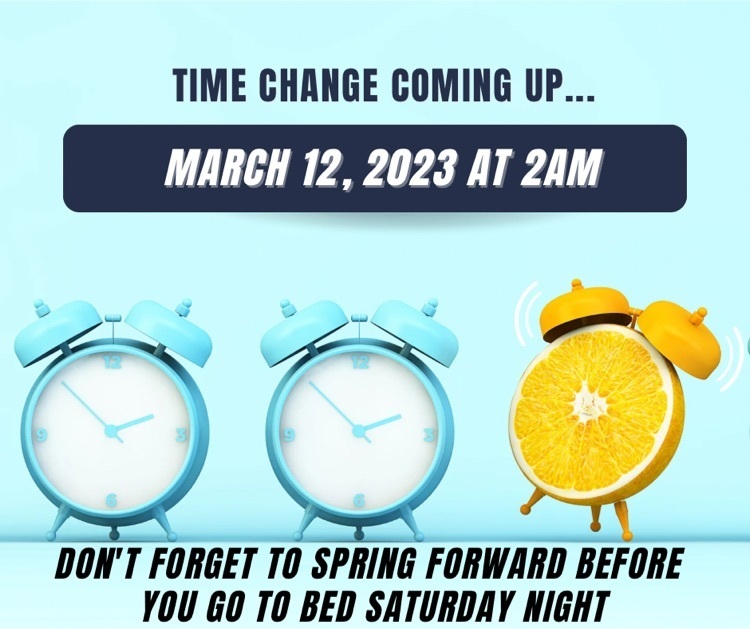 Events for next week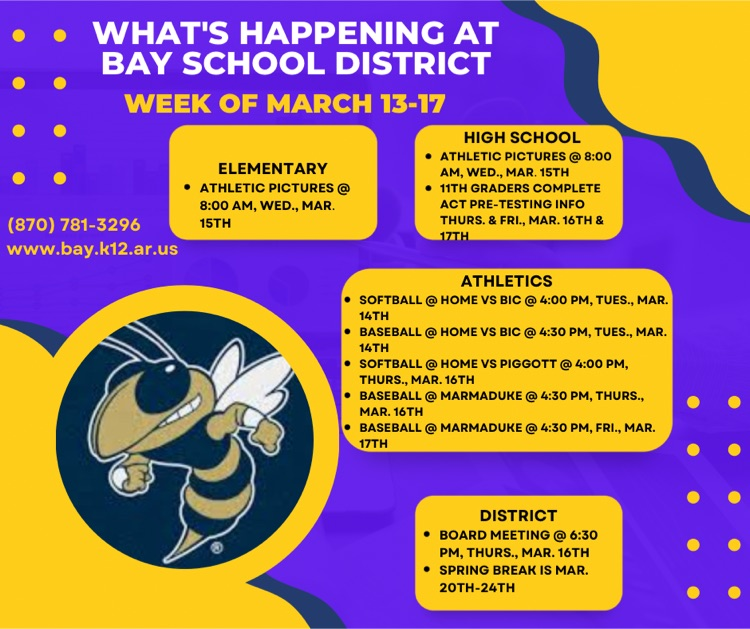 Check out our district events for next week.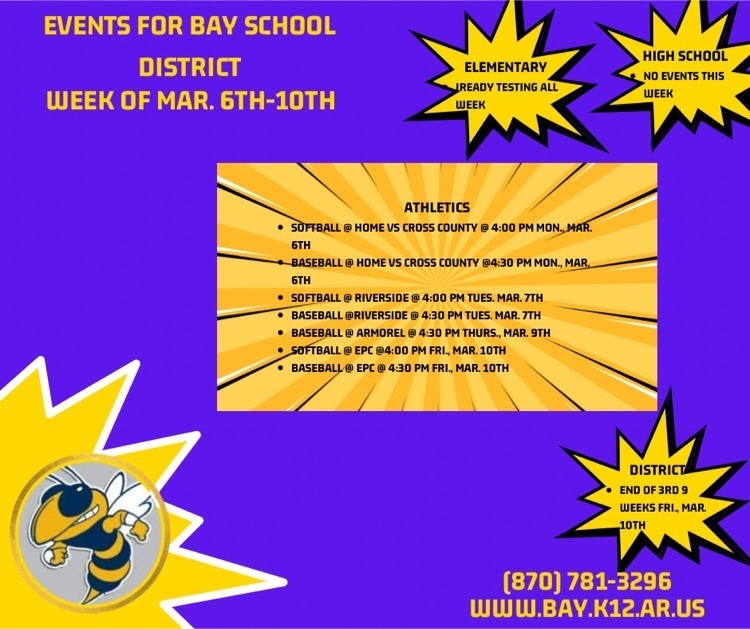 Athletic physicals available Sunday, April 23rd at 2:00 pm at St. Bernard's Auditorium.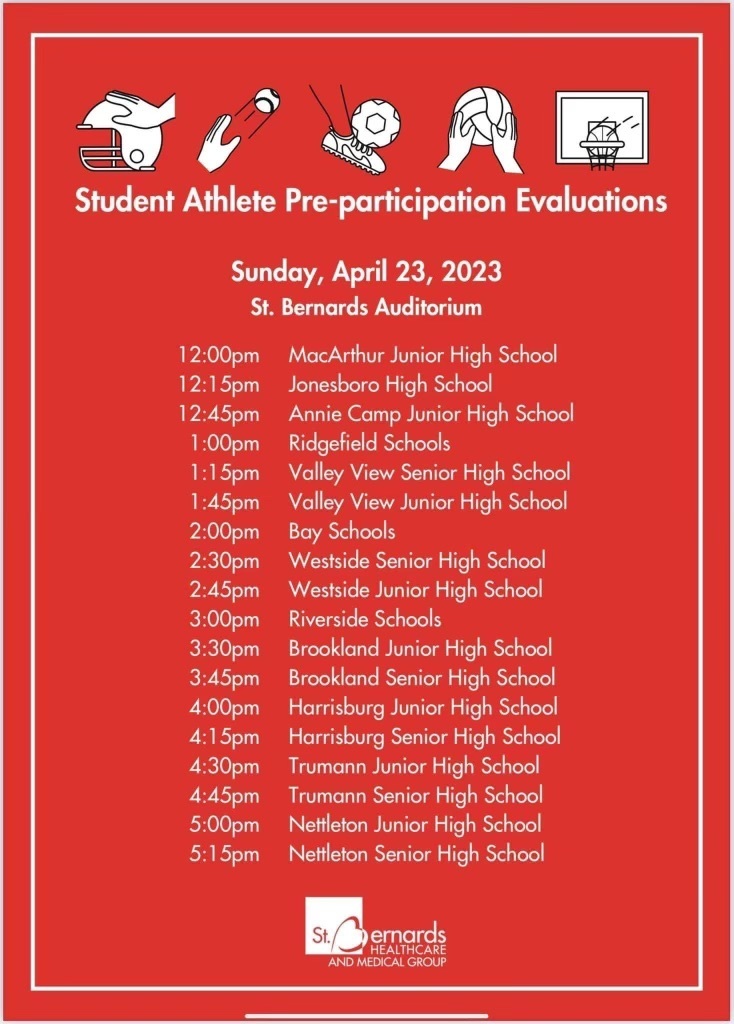 Come out to Bay Elementary's Family Night.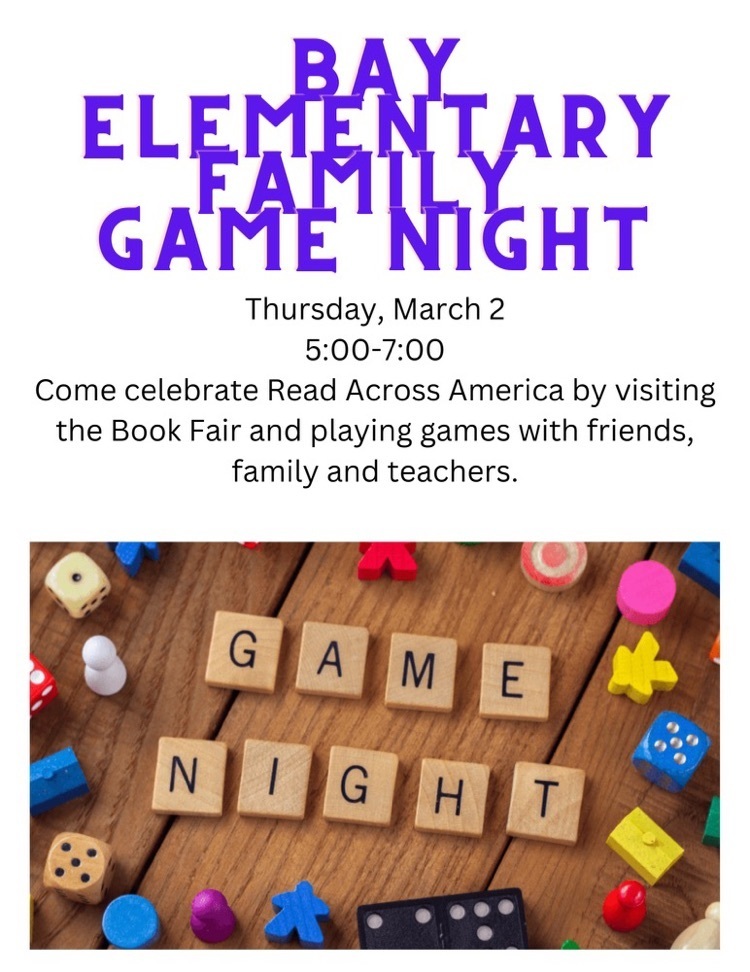 Events for next week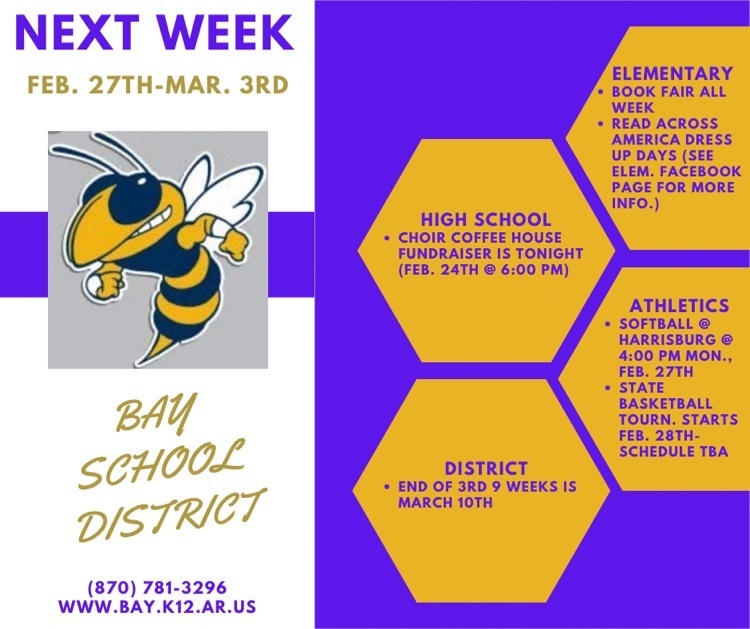 Students from Mrs. Vick's Civics class attended the school board meeting last night as part of a Civic Engagement Project they are working on. It was good to see them there so they can see what takes place to make decisions for the district.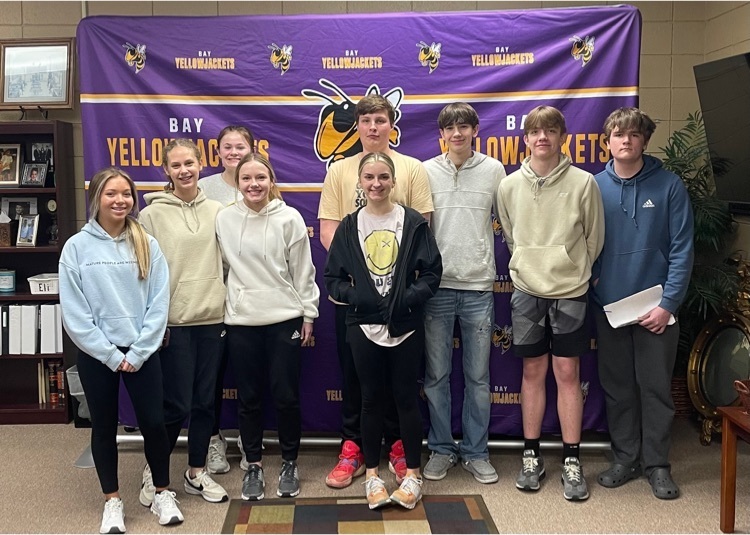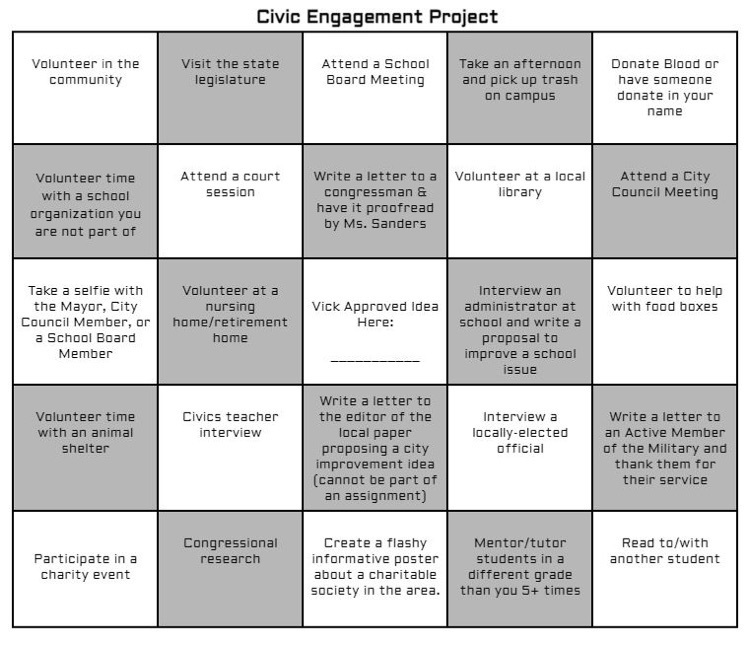 Watch Bay HS's eSports team play Smash Brothers on Twitch. Create an account and search BayYellowJacketeSports to start streaming.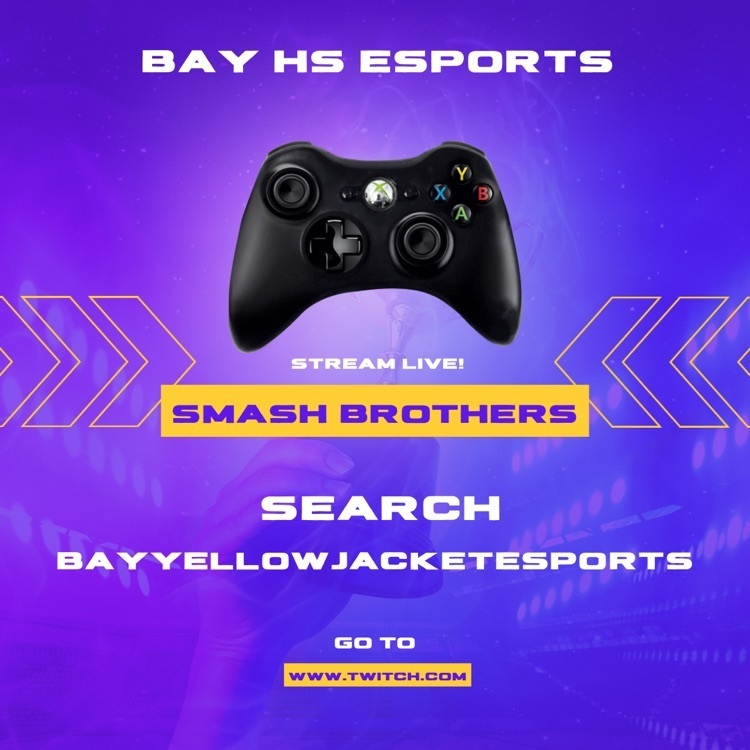 Thank you to our bus drivers that get up early and stay late to make sure our students arrive safely to school and home again. You are very appreciated.

See what's happening next week

Thank you to the Trumann Sonic crew and Wendi Speer's for providing drinks for our Faculty and Staff at Parent-Teacher Conference!

HUGE shoutout to our High School SRO Officer Jonathan Skaggs on 25 years in Law Enforcement. Thank you for your service!

There will be no school Monday, February 20, 2023, for President's Day. Enjoy your long weekend.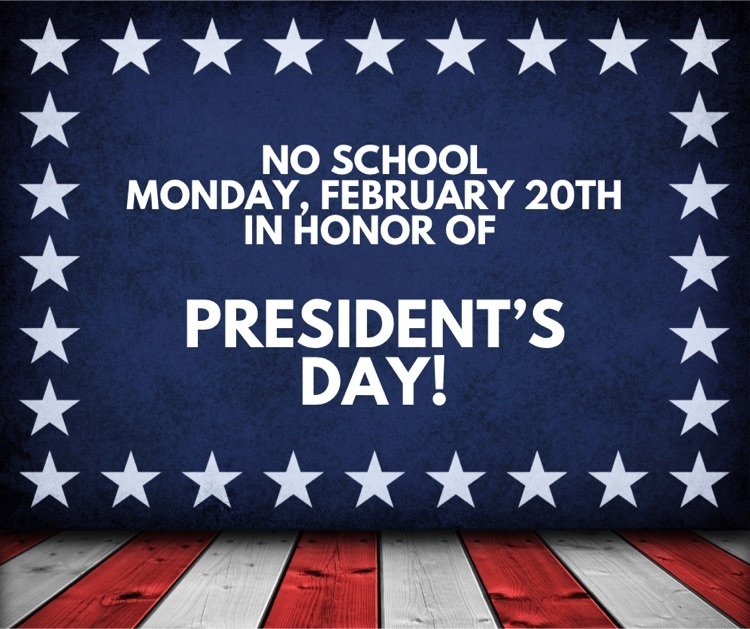 There will be no school Friday, February 17, 2023, for teacher staff development.