Don't forget to thank your amazing maintenance and custodial staff for all their hard work! We are fortunate at Bay to have a great support staff that is working hard to be ready for the first day of school!

Device pickup schedule for our students who will begin the year as online learners! First day of school will be here soon!

First day of school is coming fast! Glad our District is able to put a device in all of our students hands whether they are virtual or on campus learners. Our teachers and tech team are doing a great job of preparing for a challenging year!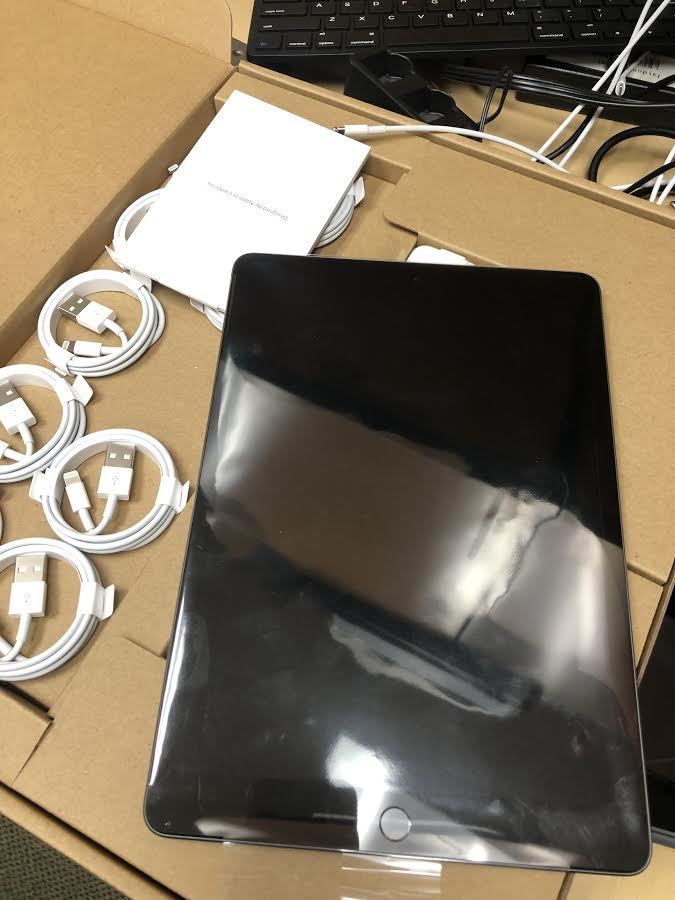 https://www.bay.k12.ar.us/o/bay/page/covid-19--168
Please check out our Covid-19 page on the website for the building specific guidelines for onsite learners and our handbook for students who will be enrolled in the virtual option. Classroom rosters will come later in the week!

If you filled out the Online Option Survey a staff member will be reaching out to you next week to complete the virtual enrollment process. Once the virtual rosters are complete, class rosters will be shared. Virtual or Face to Face we want to be a part of your child's education!

Don't forget, tomorrow is the last day to fill out the Online Option Survey on the website. Building Staff will be reaching out to get you enrolled if you choose that option. More info regarding policies and procedures coming next week for online learners! See you soon!

Special Board Meeting June 28th @ 6:30 in the Elementary Library.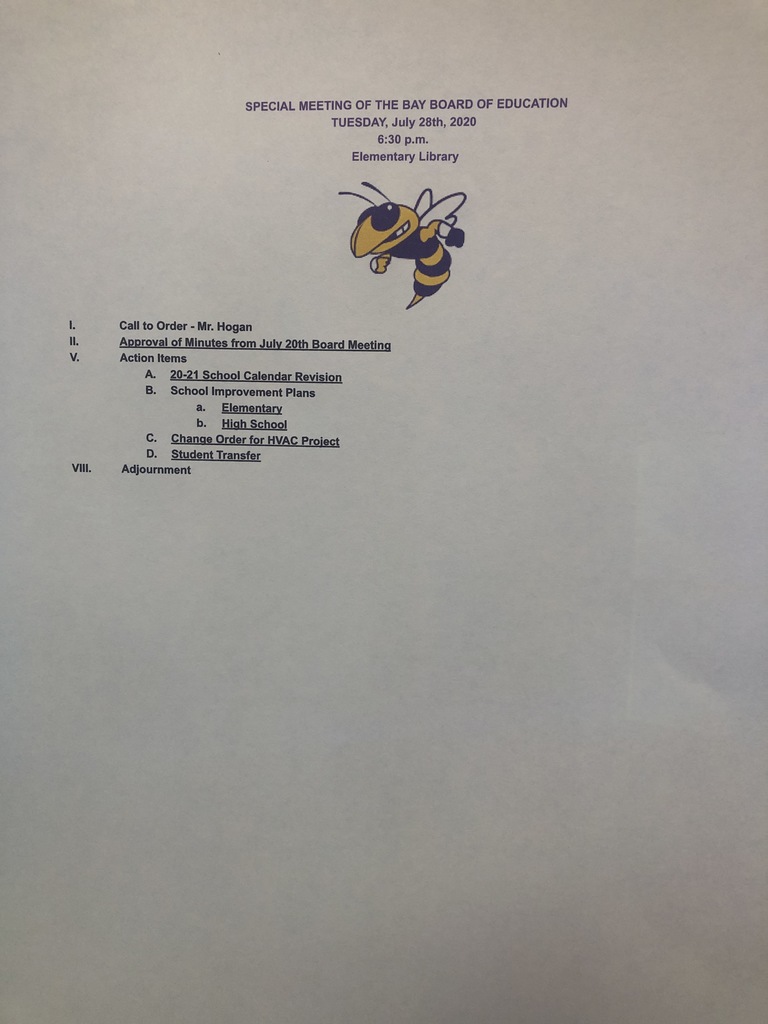 Deadline to fill out the Online Option Survey is August 6. If you have already filled it out you'll be contacted by your child's building staff to complete the process. If you would like to fill out the Online Option Survey go to
https://www.bay.k12.ar.us/o/bay/page/covid-19--168

Here is some info for donating supplies. Thank you to Bay Student Council Member!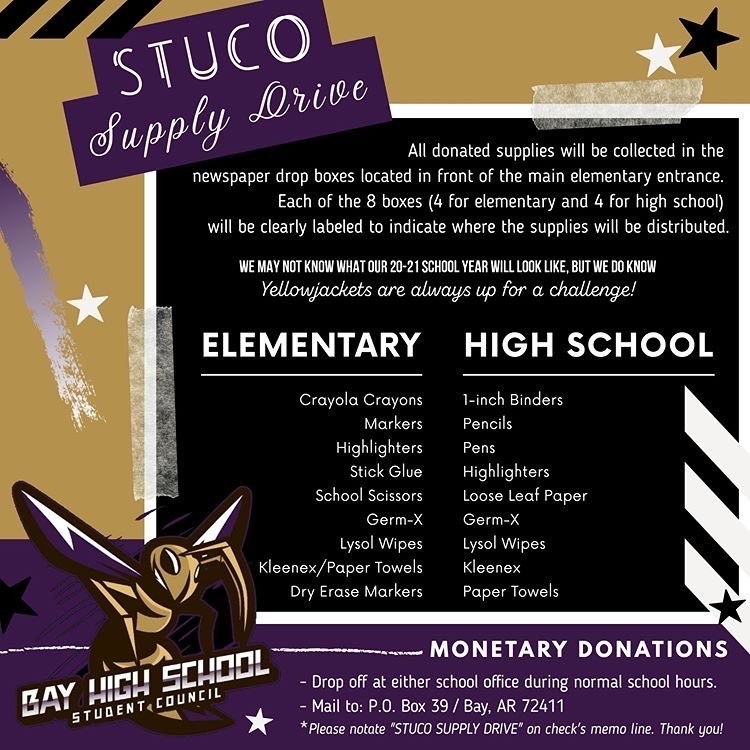 The regular monthly meeting of the Bay School Board is tonight at 6:30 in the administration building.

Congratulations to the Bay Class of 2020! Resilient group of young men and women. We are so very proud of you! Go Yellowjackets!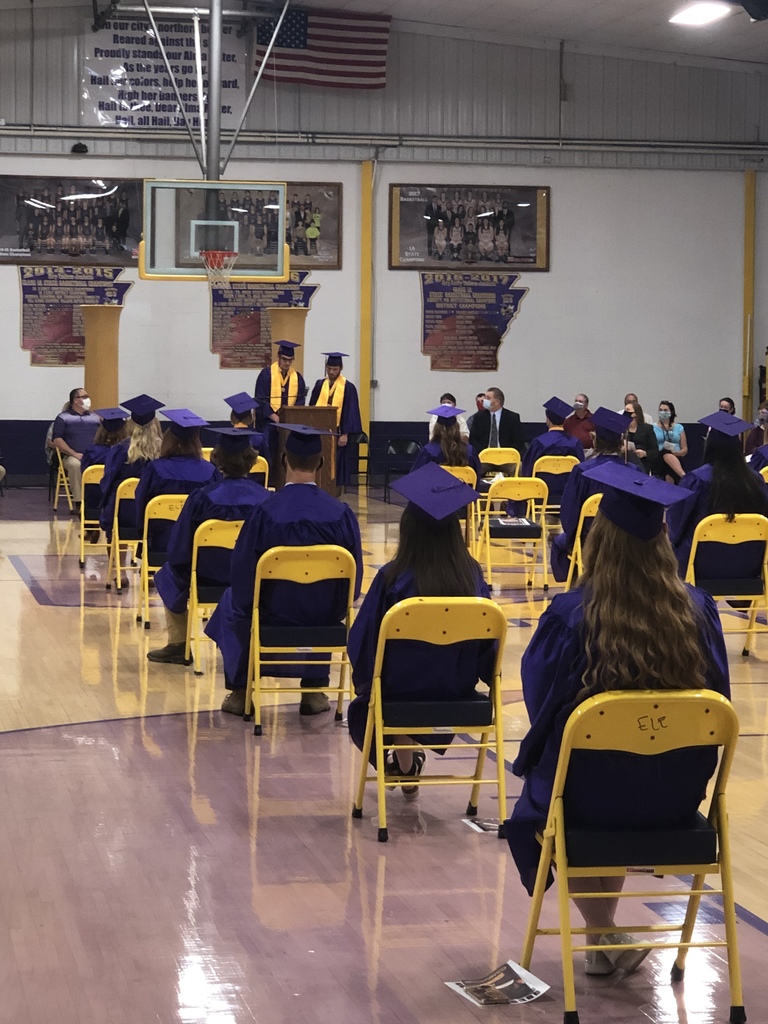 AP scores for Arkansas are scheduled to be released tomorrow. Your scores may be delayed if you had to schedule a make up test. Use our school code (040130) to access your scores. Email Mrs. Campbell if you have any questions or concerns.

Governor Hutchinson announced today that the start date for schools in Arkansas will be August 24. Many schools schedules included an August 13 start date as did the Bay School District. Per the Governor's announcement, Bay School District will start school on Monday, August 24.

#fallsports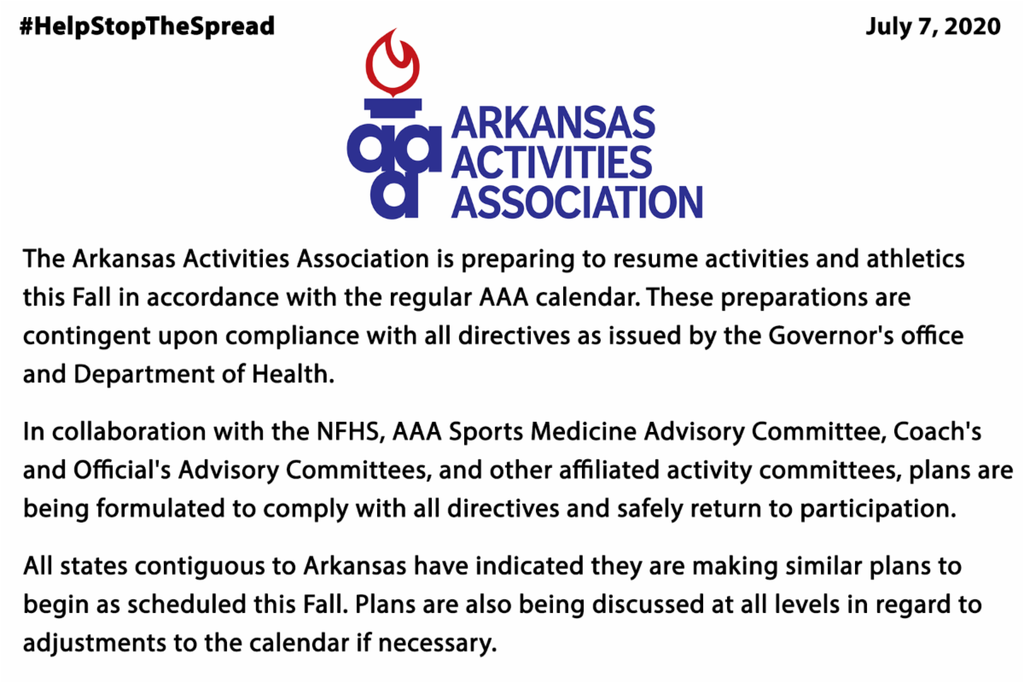 Bay Athletes, take advantage of this opportunity to get a pre-participation evaluation!

The schools in our state are working very hard to be ready on August 13th. At Bay, we are preparing Face to Face, Blended, and completely Online Learning opportunities to serve EVERY student in our District. Stay tuned for more details.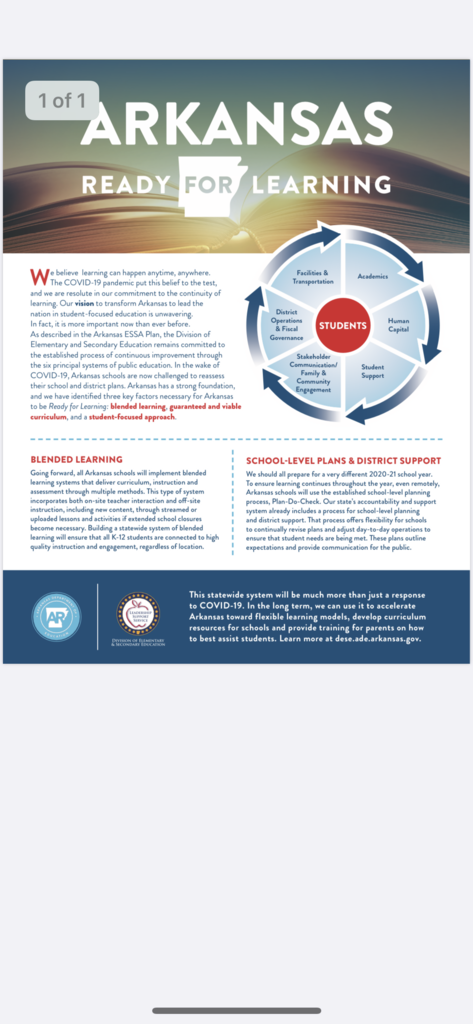 We have preliminary plans for a high school graduation to celebrate our 2020 Seniors. The graduation will be held on July 18th at 3:00 pm in the high school gymnasium.