Come out and have a great time! Thanks to all those who donated raffle items! We appreciate the support!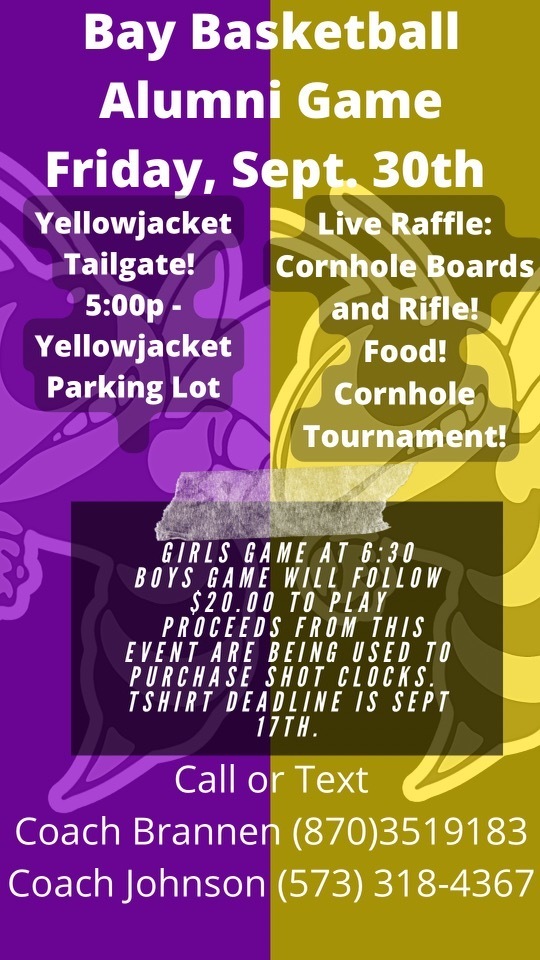 Thank you to Mr. McIlwain for his generous donation of hand sanitizer to the District. We could not do what we do without great support from our Parents and Partners!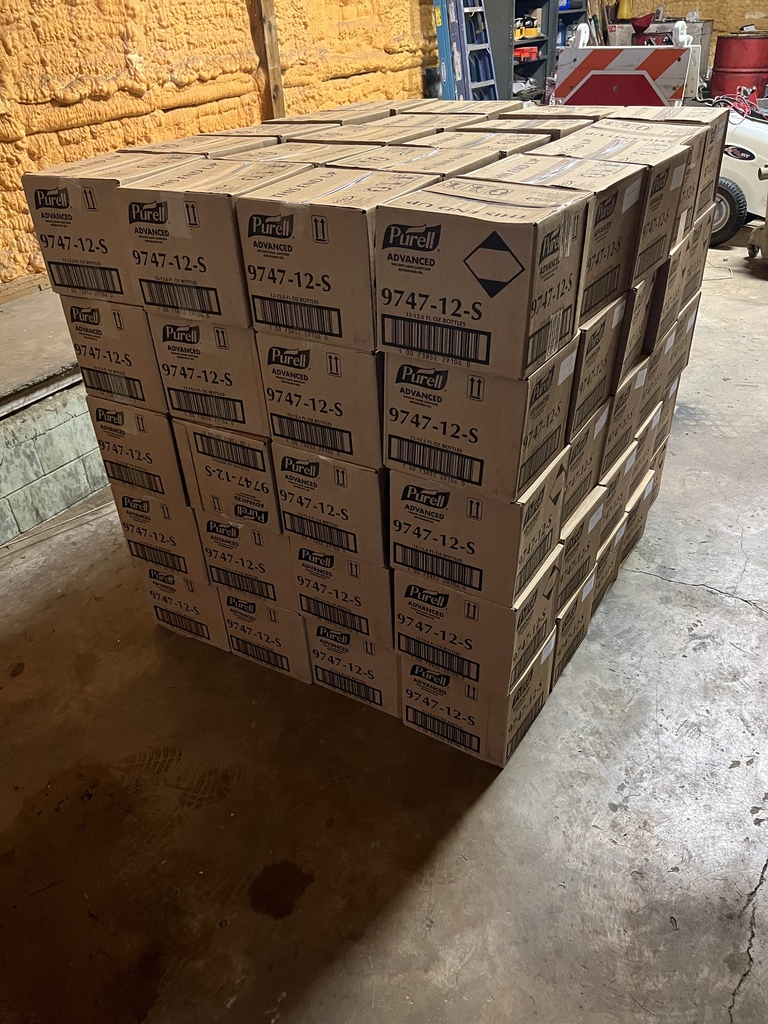 Calling all Yellowjackets out there!! Whether you are starting Kindergarten or beginning that Senior Year journey, we are excited to see you tomorrow for the first day of the 22-23 school year in the Bay School District! It's gonna be a great year!

Don't forget Open House this evening! Check Elementary and High School Facebook pages for details!!

Congratulations to Mr Long and our 6th Grade Math Crew for 70% of the class scoring Ready or Exceeding on the ACT Aspire Math Assessment. Great job!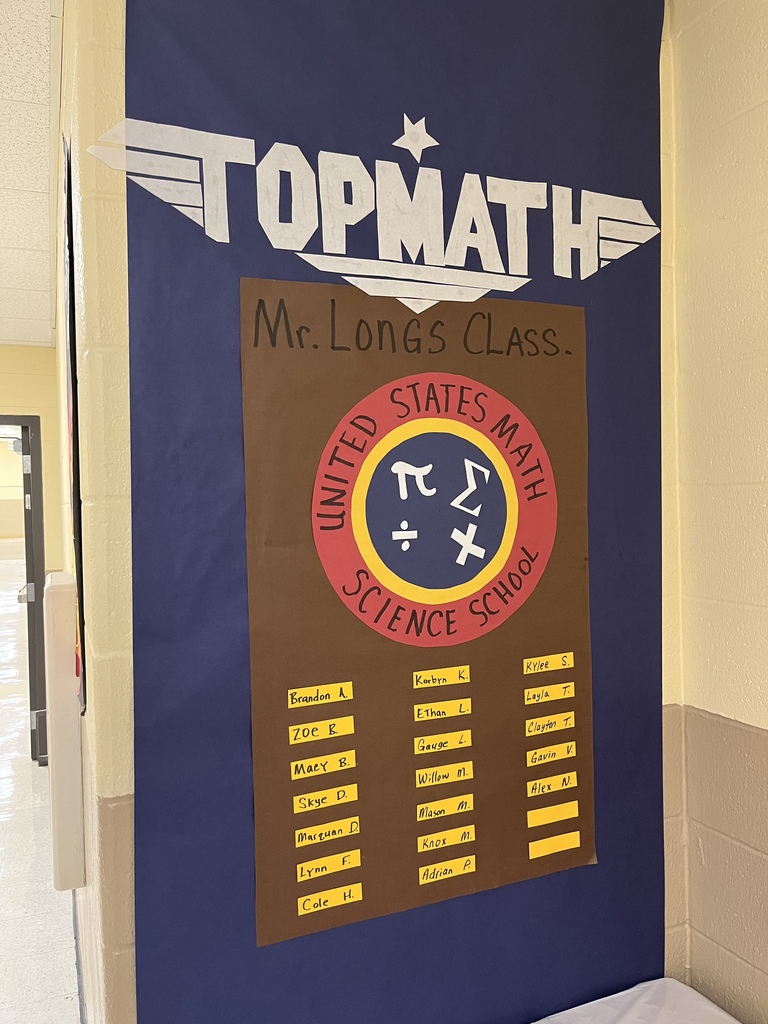 Thank you to all our Directors, Staff, and Admin for presenting pertinent info to our New Faculty Members. Gonna be a great year at Bay School District!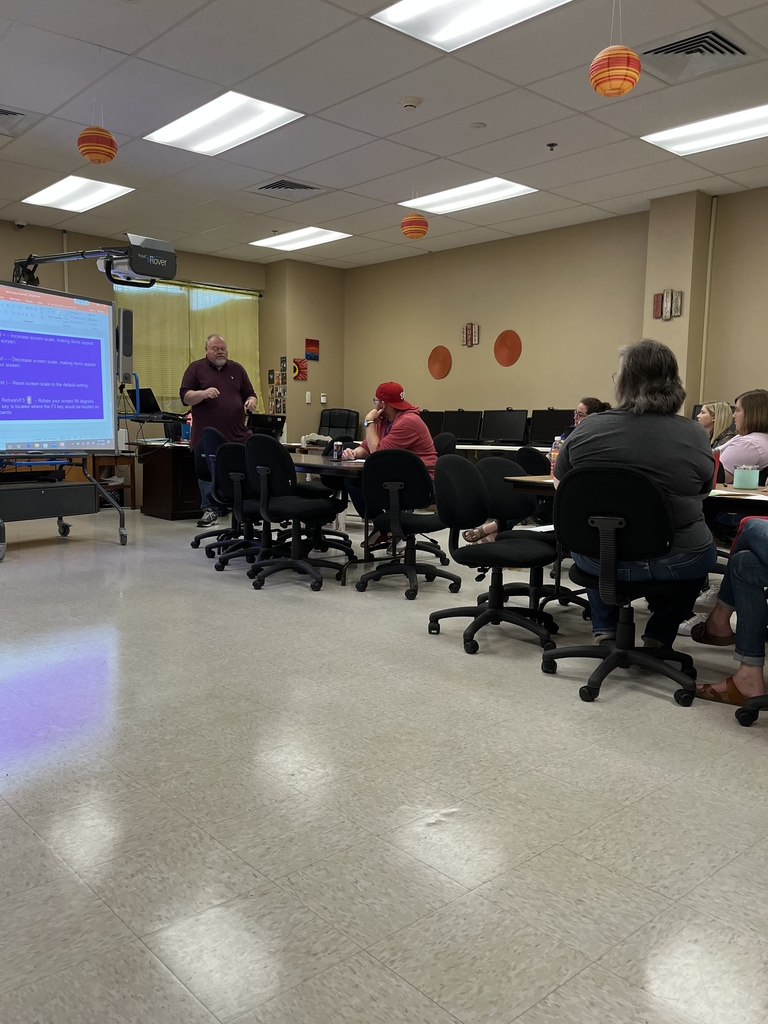 The Bay School District will host its Annual Title I Meeting in the Music/Choir Room on Thursday, August 11th at 5:00 p.m.

Parents, many of you may know that the Federal waiver for all Students to eat free is set to expire. If your household automatically qualified for free or reduced lunch by a source document (application, direct certification, migrant, etc.), that status will carryover until September 27th, 2022. At that time, all automatic qualifiers will need to have filled out a new application form. If your household did not automatically qualify, the waiver expires prior to the start of school and you will need to fill out a new application form as soon as possible to determine eligibility for free or reduced lunch. That form can be found online at
https://secure.ezmealapp.com/ApplicationScreen.aspx
You can also pick up a paper form at the school. Those forms will also be included in the paperwork that your student brings home for you to return the first week of school. Again, free breakfast and lunch will no longer be provided to ALL Students. You will need to fill out an application form to determine eligibility. If you have any questions, please contact Mrs. Routon at 870-781-3300.
Bay Elementary Open House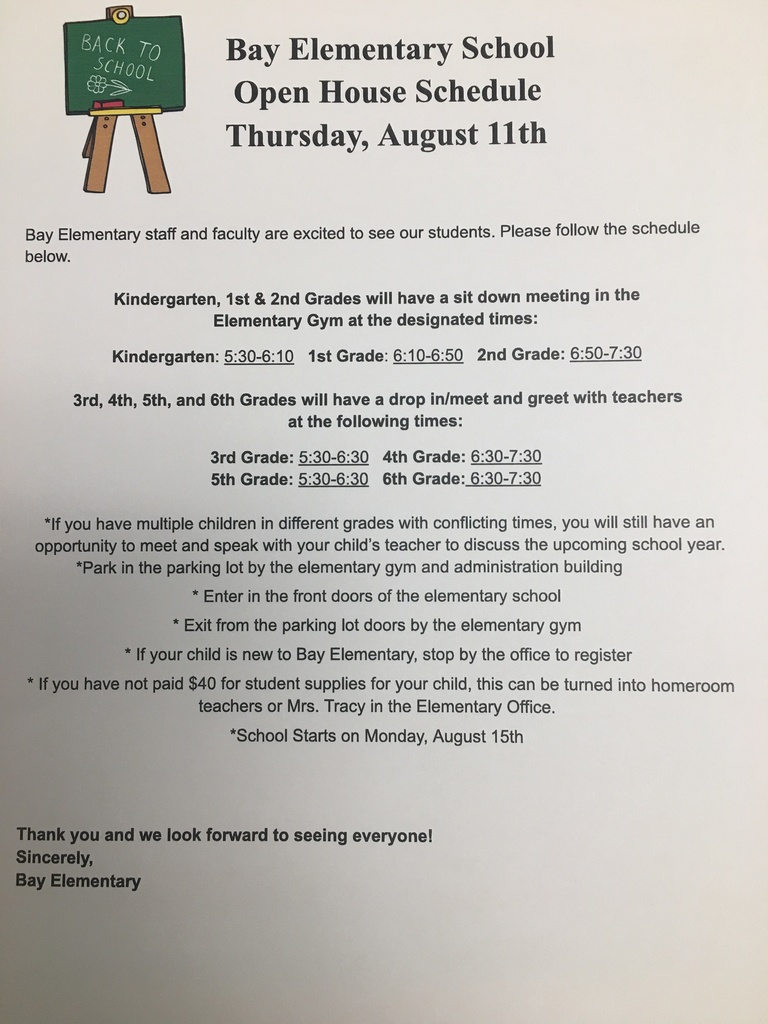 We will continue to update if teams drop or are added.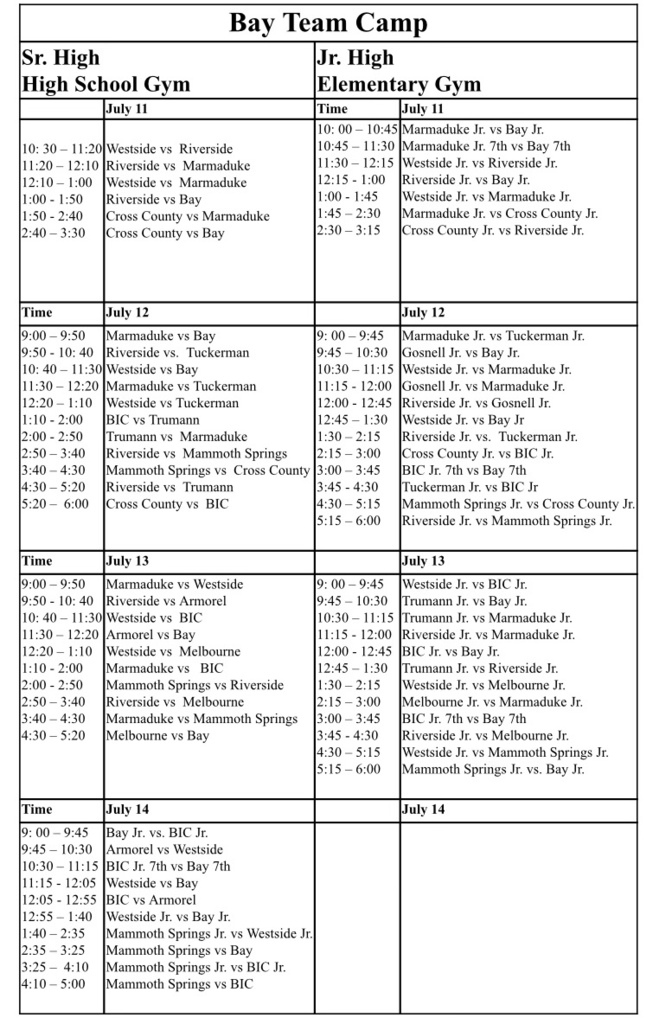 Correction: Month has been changed from June to July.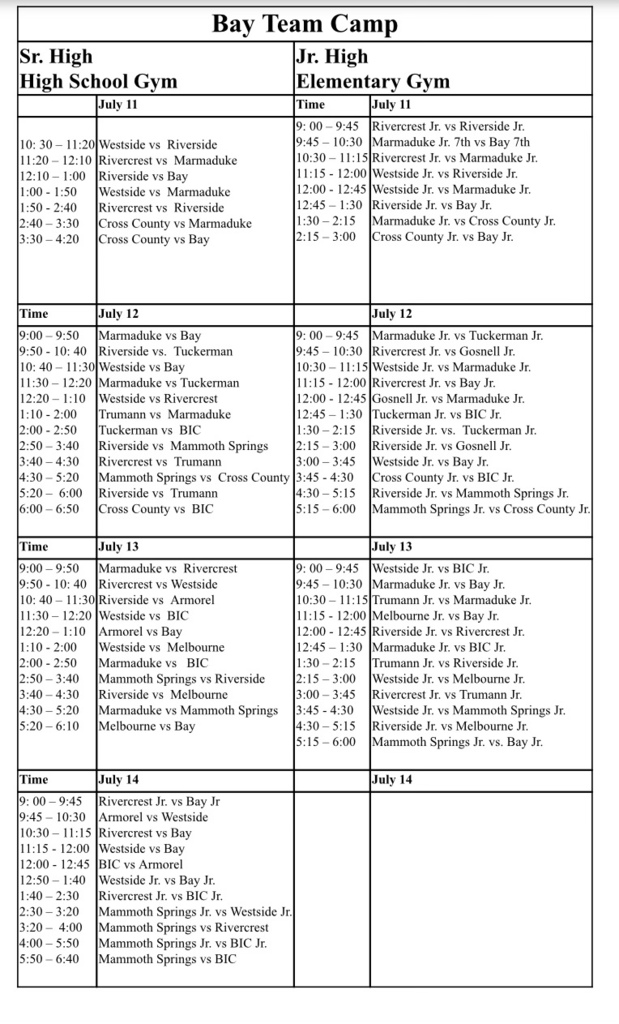 Come out and support your Yellowjackets at Bay Team Camp this week!!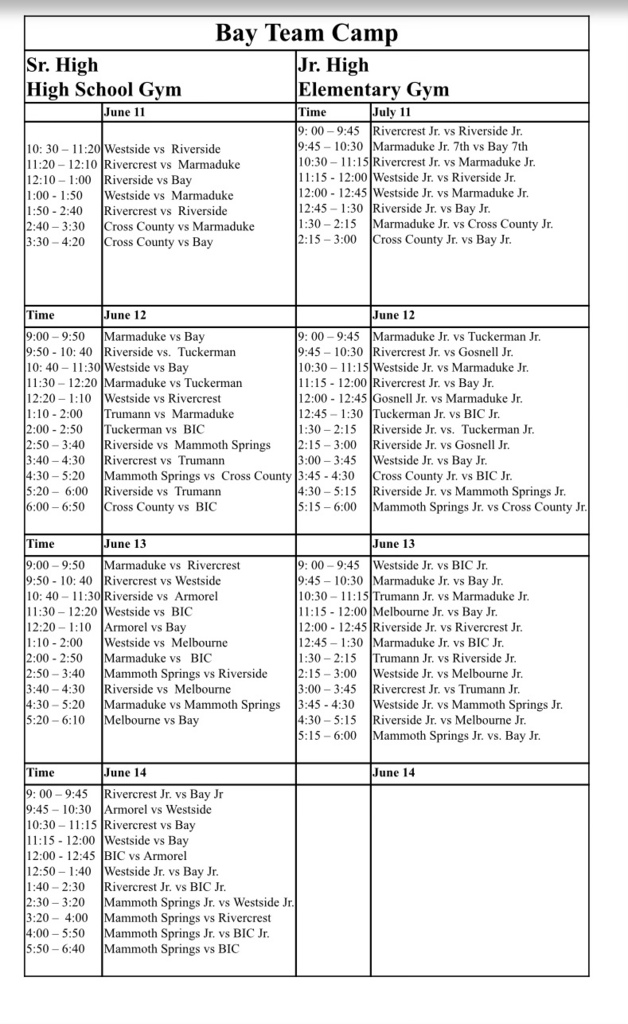 The Bay School District would like to honor all of the Fallen as we remember those who paid the ultimate price for our liberties on Memorial Day.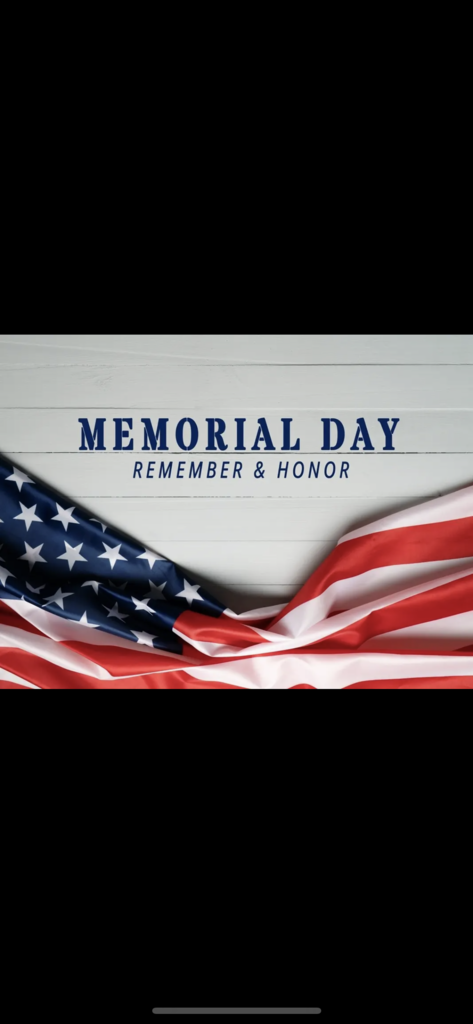 Another great ending to a fantastic school year as we recognized some notable service to the Bay School District, including Mrs Brenda Webb who will be enjoying retirement. Thank you for your years of service!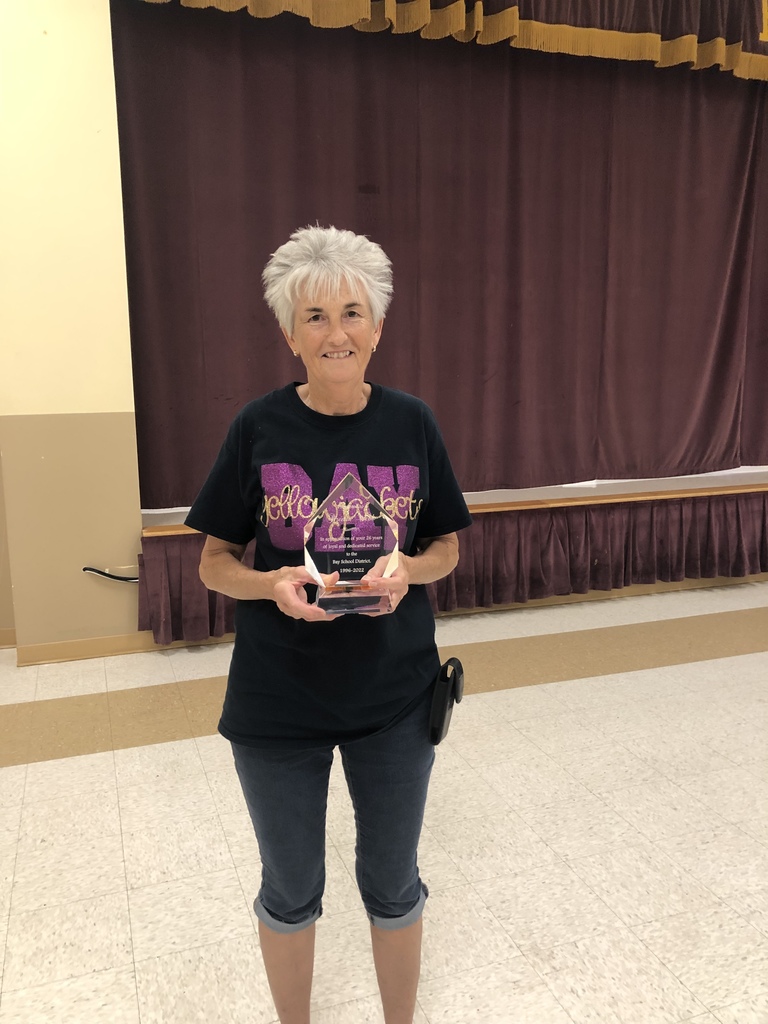 Jr High Baseball doing work over the weekend in Conway. Thank you to our players, coaches, and parents. Future is bright!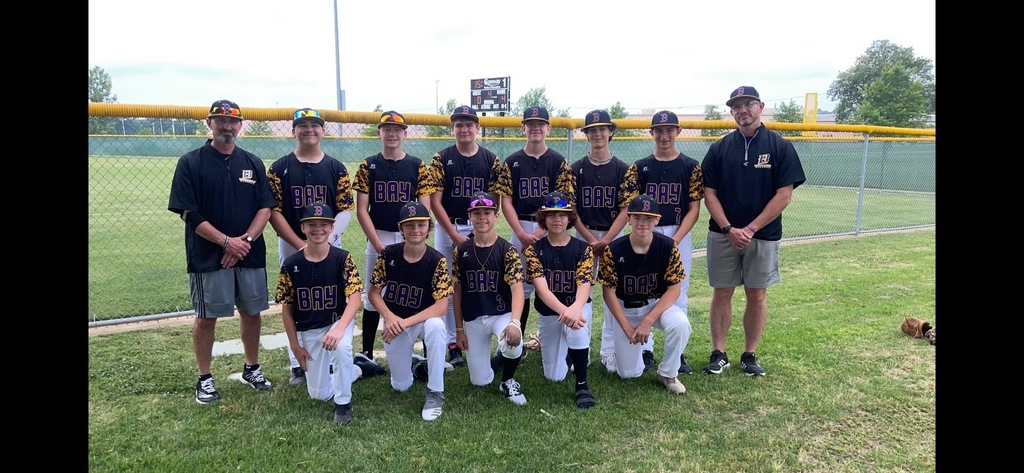 Thank you to Mrs Brenda! We are so appreciative of all you have done for our Kids and our District through the years. We know you will enjoy retirement but make sure you stop to visit often!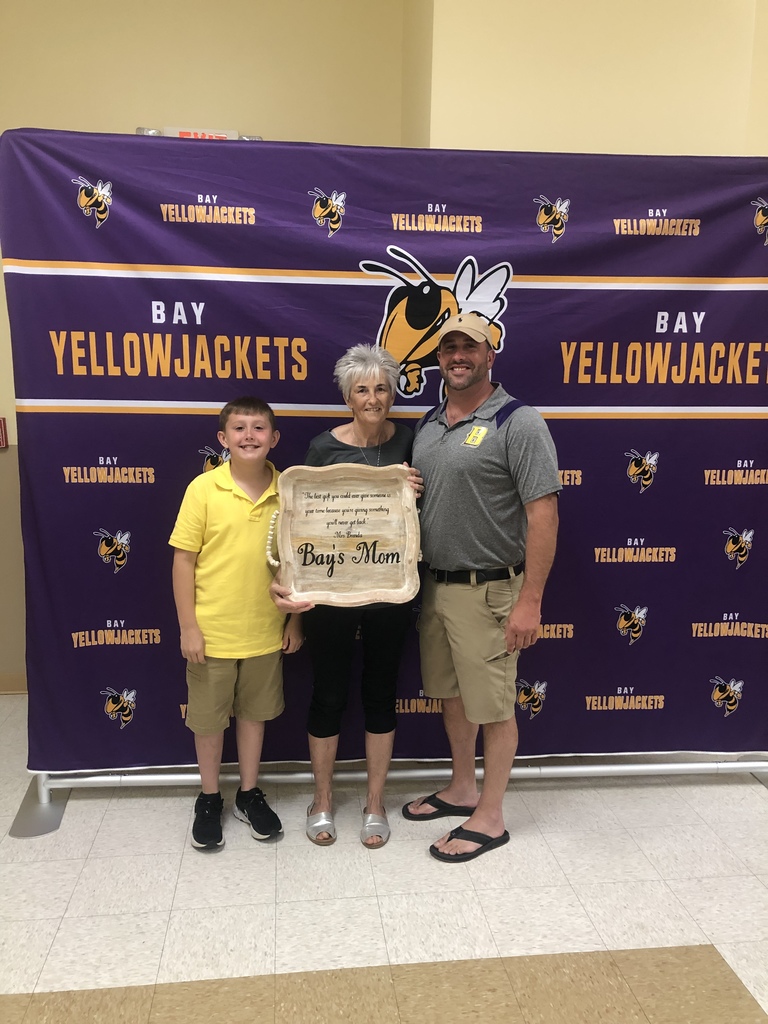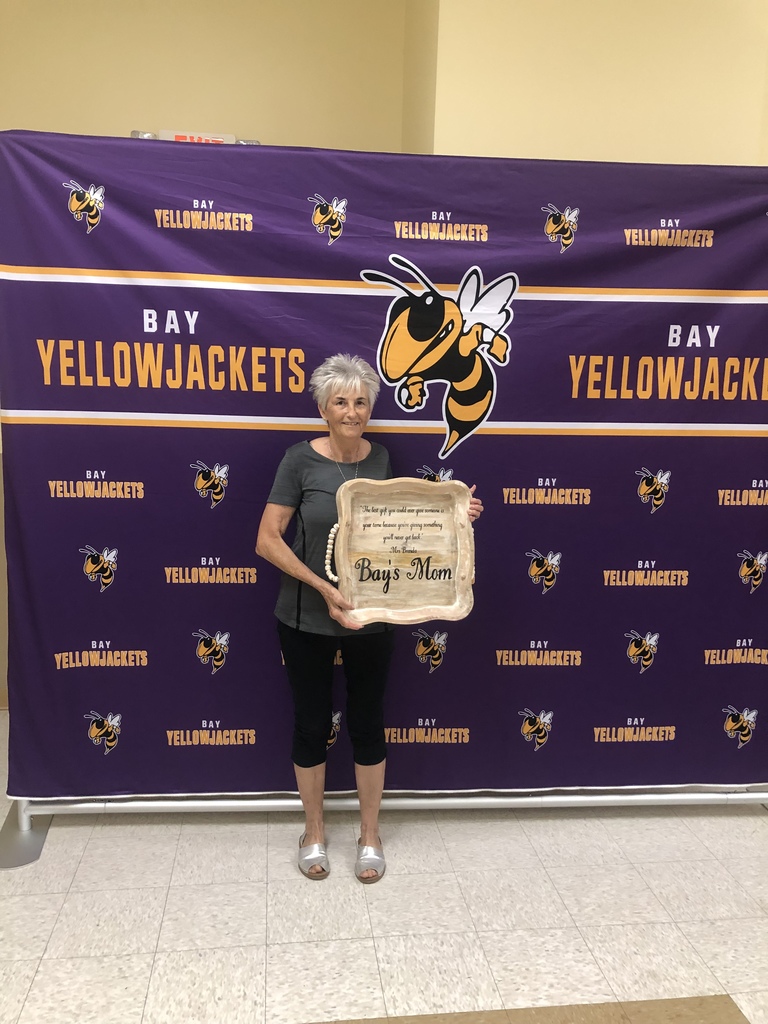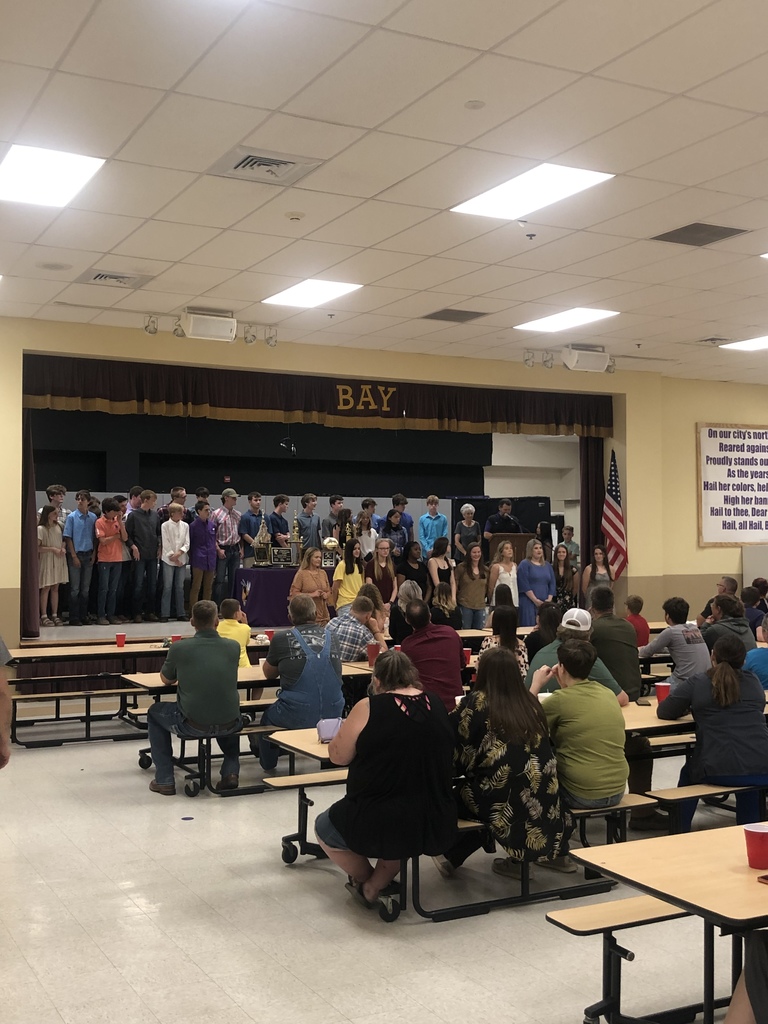 Congratulations to Miss Eldridge on her Leadership Award from NEA Career and Technical Center!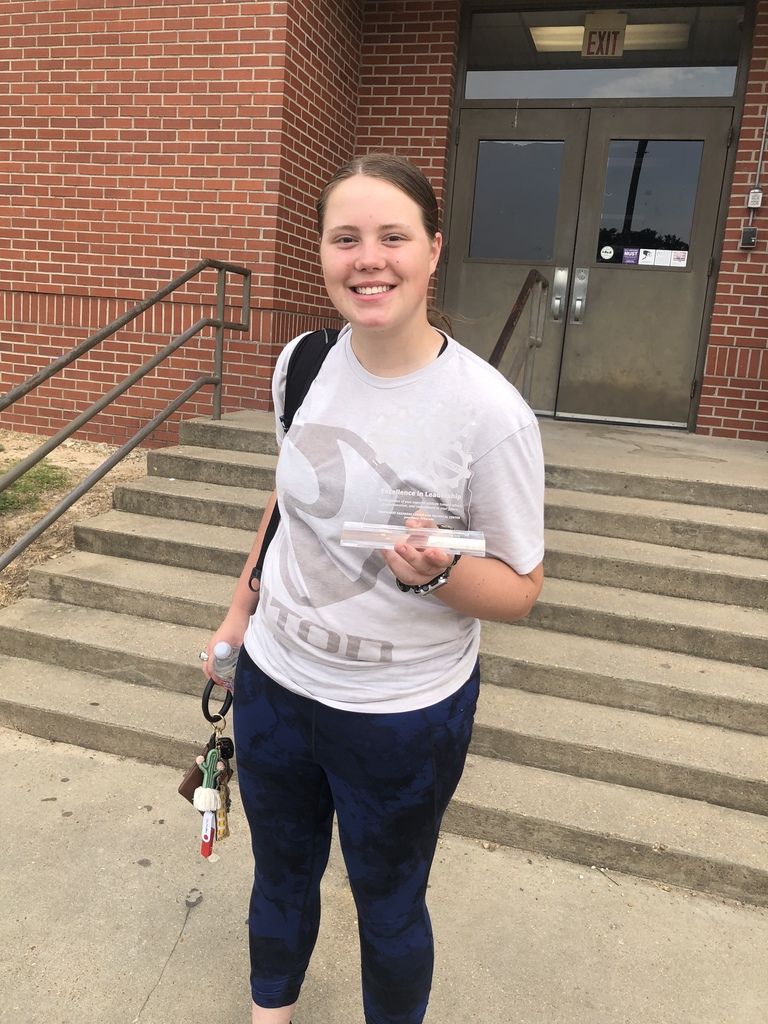 Congratulations to the Bay High School Class of 2022!! We are so proud of you!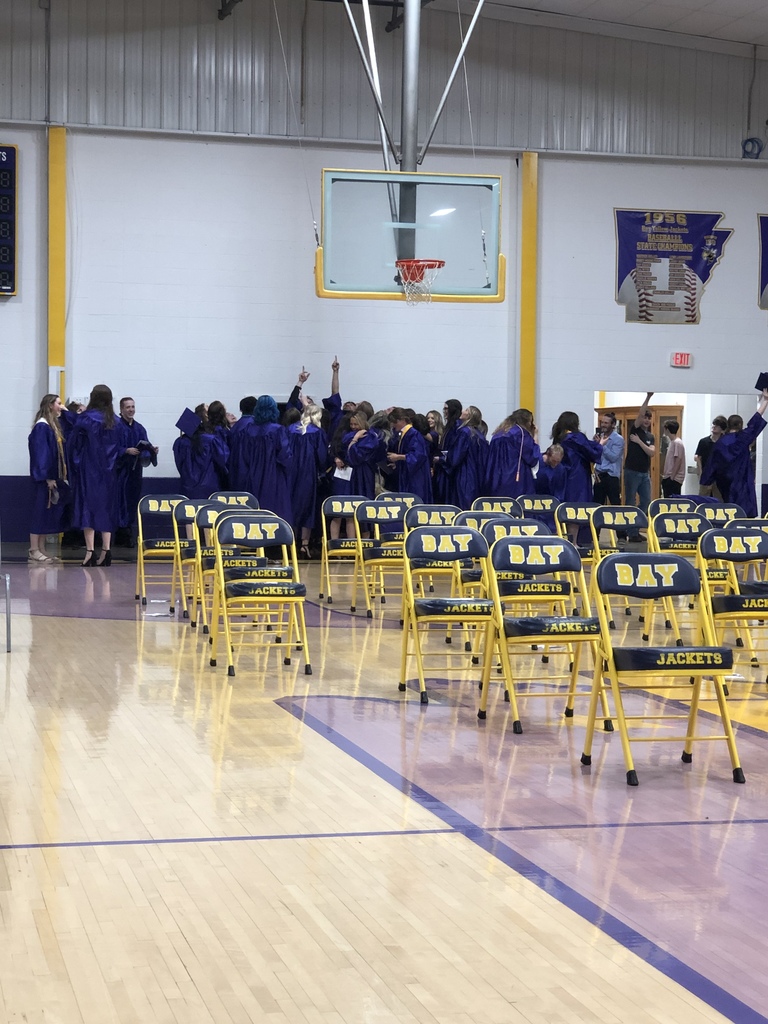 Congratulations to Mrs Ericka on being awarded the OPAA! Kitchen Manager of the Year! We are blessed with a great team during lunch time to prepare our meals and supervise our Students. #ComeToBay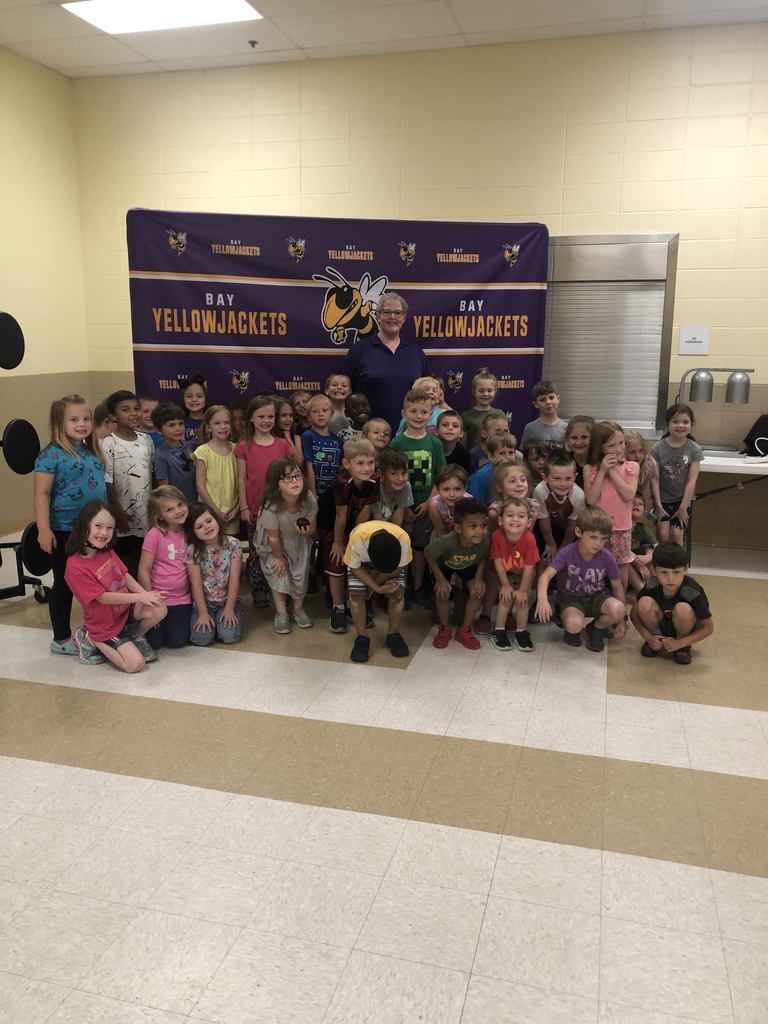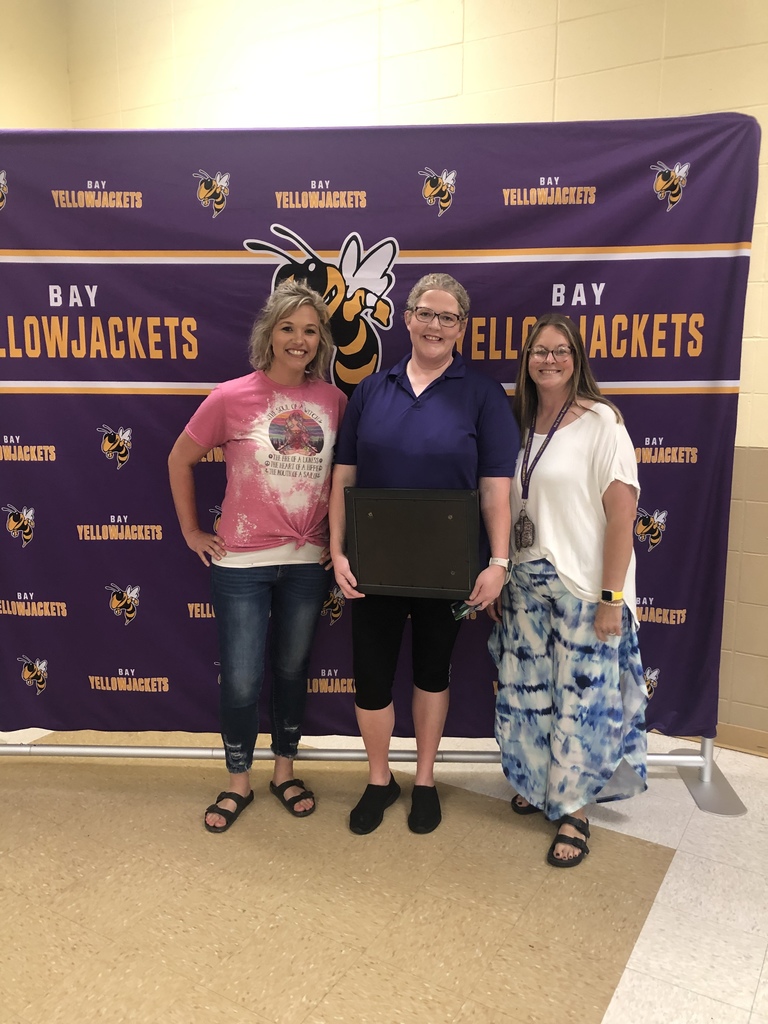 Thank you to Connor, Jessica, and Markaita from the FBI for presenting career pathways, investigative programs, and some important safety tips for students to our 3rd-6th Grade!